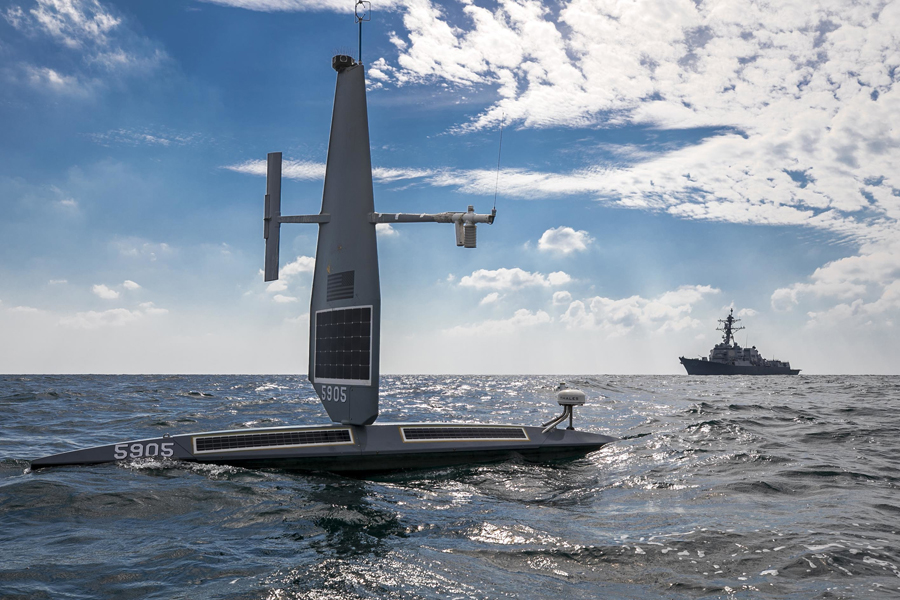 The Defense Department remains committed to strengthening its technical advantage in a strategic environment that is increasingly being shaped by high-tech competition, a senior Pentagon policy official said Sept. 20, 2023.
Mara E. Karlin, performing the duties of deputy undersecretary of defense for policy, said DOD's ability to accelerate innovation and adoption of key technologies is a critical piece of the United States' strategy to build an enduring military advantage.
Karlin said the department's proposed budget for fiscal year 2024, which includes $145 billion for research and development and $170 billion for procurement, is a clear indication of its commitment to stay on the cutting edge.
"That's a huge percentage of a budget that would be $842 billion, and I would note the largest commitment ever in these areas," she said during a panel discussion hosted by the Ronald Reagan Institute in Washington.
Karlin said those investments in advanced technology, in addition to the department's ability to leverage capabilities of U.S. allies, is critical for deterring and preventing conflict in the future.
She added that the approach is directly in line with the 2022 U.S. National Defense Strategy which compels DOD to accelerate innovation and technology adoption to further shore up its military advantage.
In addition to making targeted investments in proven technologies, Karlin said DOD is also "bringing emerging capabilities to fruition."
"We're not just saying, 'Hey in the future, we're going to spend the money and go do these things,' we're actually making it a reality," she said, noting DOD's efforts to rapidly place promising prototypes in the hands of the war fighters under the rapid defense experimentation reserve initiative.
In order to stay at the cusp of these emerging technologies, Karlin said DOD is making institutional reforms to remove barriers to quickly field new capabilities.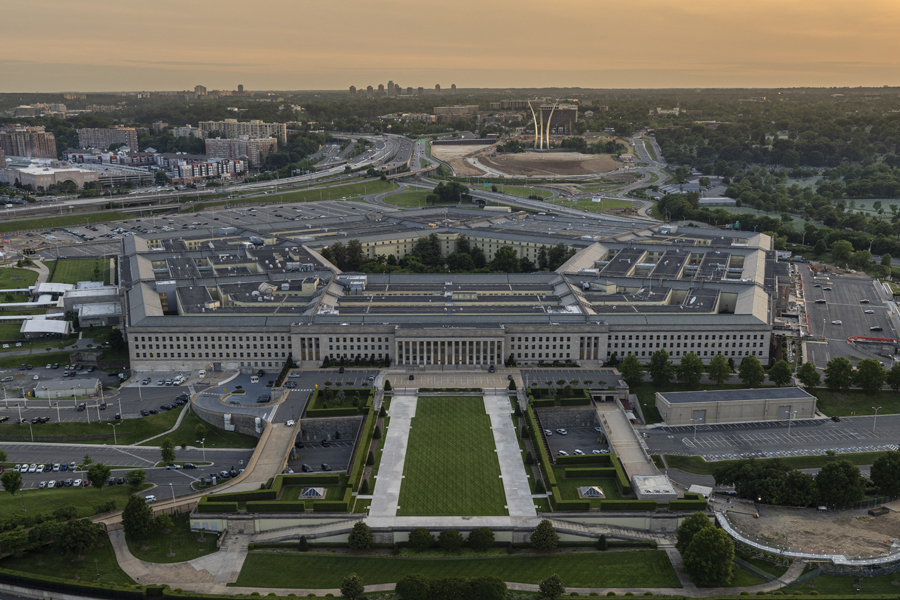 Karlin noted Deputy Secretary of Defense Kathleen Hicks' announcement last month that DOD would field thousands of autonomous systems across multiple domains within the next 18 to 24 months under the replicator initiative.
"Now is the time to take all-domain, attritable autonomy to the next level: to produce and deliver capabilities to warfighters at the volume and velocity required to deter aggression, or win if we're forced to fight," Hicks said in announcing the initiative.
Attritable capabilities refer to platforms that are unmanned and built affordably, allowing commanders to tolerate a higher degree of risk in employing them.
Karlin also underscored U.S. leadership in artificial intelligence and highlighted the key ways in which DOD is setting the standard for the responsible development of the emerging technology.
"We are seeing emerging technology, including artificial intelligence-enabled tools, already reshaping the world in any number of ways, seemingly moreso each day," Karlin said.
She said it was imperative that the U.S. not only seize the opportunity that artificial intelligence presents for warfighters, but to lead in its responsible development.
In January, DOD updated its 2012 directive that governs the responsible development of autonomous weapon systems to the standards aligned with the advances in artificial intelligence.
In 2020, the department also published its Responsible AI Strategy and Implementation Pathway, which Karlin said serves as a key example of American leadership in promoting responsible stewardship of the rapidly emerging technology.
The U.S. has also introduced a political declaration on the responsible military use of artificial intelligence, which further seeks to codify norms for the responsible use of the technology.
Karlin said that while the rapid advances in emerging capabilities present immense opportunity for DOD, they also risk eroding the global balance of power if in the hands of the United States' strategic competitors.
"So, we've been trying really hard to lead the way in the responsible development and use of these technologies," she said.