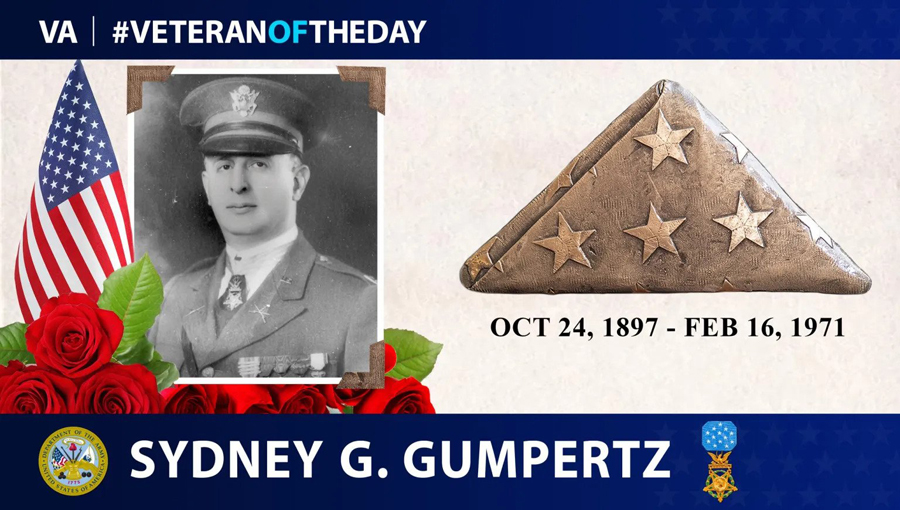 Sydney G. Gumpertz was born October 24th 1879, in San Raphael, Calif. He enlisted into the Army in Chicago, Ill.
On Sep. 29, 1918, Gumpertz was attached to Company E, 132nd Infantry, 33rd Division in Bois-de-Forges, France. He left his platoon with two other soldiers to disarm a machine-gun nest and, when they died in action, he carried on alone toward the nest, capturing nine of its crew.
Gumpertz received the Medal of Honor the following February in Chaumont, France. He went on to become commander of the S. Rankin Drew Post of the American Legion in Queens, N.Y., and in 1921 was named commander of the Jewish Valor Legion.
Gumpertz died on Feb. 16, 1971, at the age of 91 in New York City. He is buried in Long Island National Cemetery.
We honor his service.