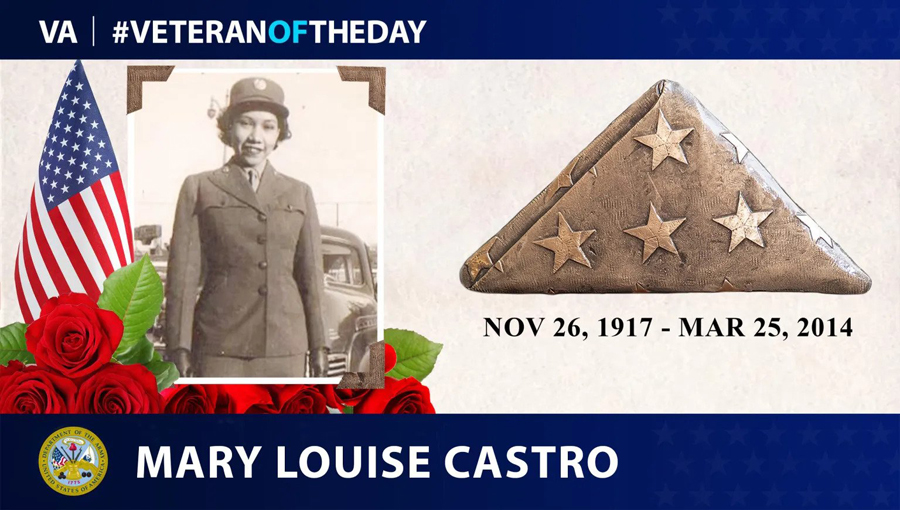 Mary Louise Castro was born on Nov. 26, 1917. She became the first Mexican-American woman from San Antonio to serve in the Women's Army Corps (WAC) during World War II, in the Signal Corps.
After her service in the WAC, Castro worked as a Department of the Army civilian, eventually completing 34 years of government service. She never forgot her military service, and became a member of the American GI Forum of Illinois and the Veteran's Outreach Program of Illinois. She served on the Veteran's Advisory Council of the City of Chicago and was also a charter member and field representative for the Women's Veteran Memorial Wall Foundation.
Castro was honored for her service in and out of uniform by the National Association of Illinois Women's Veterans, the American GI Forum, and American Veterans (AMVETS).
She passed away at the age of 96 on March 25, 2014, and was laid to rest with full military honors at Abraham Lincoln National Cemetery in Elwood, Ill.
We honor her service.