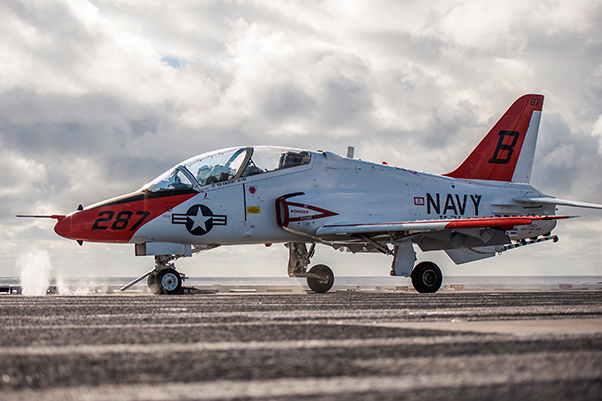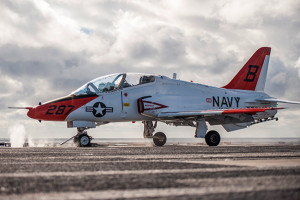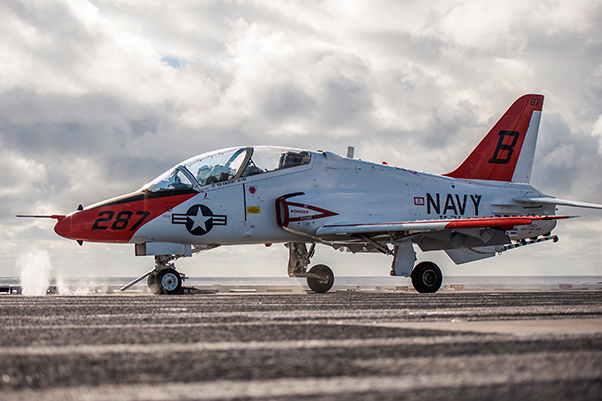 A U.S. Navy T-45C Goshawk crashed southwest of Naval Air Station Kingsville, Texas, at approximately 9:20 p.m., CDT, Aug. 14, 2016.
Both pilots ejected safely and are being evaluated for injuries at a local hospital.
The training aircraft, assigned to Training Squadron (VT) 21, crashed during a routine training mission over Brooks County. County first responders were immediately dispatched to the scene.
The names of the pilots are being withheld for privacy reasons. The cause of the incident is under investigation.