I hadn't taken a vacation in forever and decided it was time to go on a trip. I wanted to go somewhere relatively easy to get to but somewhere far enough away that it felt like a getaway. That's why I chose to go to Moab, Utah.
Moab is surrounded by beautiful red rock landscapes and is only a seven-and-a-half hour drive from Phoenix. It's also near Arches National Park, Canyonlands National Park and Dead Horse Point State Park.
Before I dive into more detail about Moab, I will say on the way there we first stopped by Monument Valley Navajo Tribal Park. Monument Valley is a red-sand desert and is located on the Arizona-Utah border. It is known for the giant sandstone buttes of the park. To get into the park, there is a cash-only fee of $20, which covers up to four people per vehicle. Also, some choose to drive the 17-mile scenic drive to take pictures.
When we arrived at Moab, I was pleasantly surprised by how picturesque the city was. We checked into our hotel and went for dinner at the Moab Brewery. For anyone new to Moab, I definitely recommend going here first. It is really busy, but worth the wait.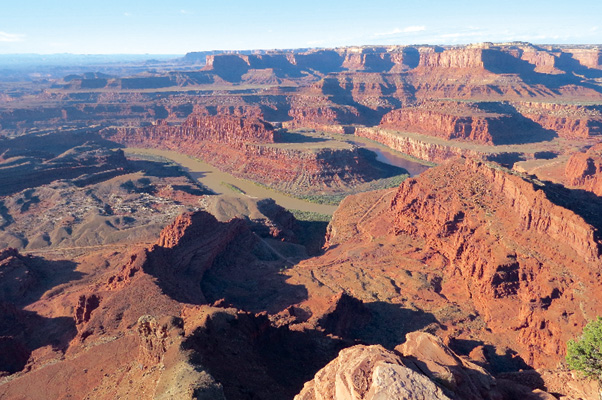 This photo of the Colorado River from Dead Horse State Park in Utah was taken Nov. 3. The park is 5,362 acres of desert at an altitude of 5,900 feet.