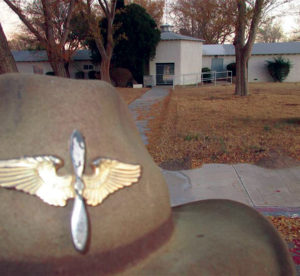 World War I pilot Maj. Corliss C. Moseley was the definition of a can do guy when it came to taking on large projects and making them work.
Starting out in Glendale, Calif., at the old Grand Central Air Terminal he started his first Cal Aero flight operation to train airmen and mechanics in the care and operation of the cutting edge aircraft of the late 1930s.
With war clouds on the horizon and the British looking for a place to have their pilots trained in non-hostile sky's the now Mr. Moseley saw an opportunity with the signing of the Lend Lease Act of 1941 a chance to get some real skin into the flight training programs that would decide the outcome of World War II.
Lend Lease was a perfect fit because the cadet training could not be a military program ,it had to be a civilian contractors school with civilian flight instructors with a small military contingent to maintain field operations. Before long our "tea and crumpets" contingent started arriving by rail from England via the Atlantic and a very long rail ride across Canada dropping down across the states to Cal Aero Field Glendale.
Before long the skies of the San Fernando Valley were being overrun with trannies and aircraft manufacturers all looking for some clear skies and it did not take long for Mr. Moseley to realize he needed another field to operate out of.
Lancaster, Calif., with its wide open spaces was the perfect fit and thus War Eagle Field was born to handle the mass influx of English cadets. The school was not a Cal Aero School at first and the operation that found its home on 60th Street West and Avenue I went under the new name Polaris Flight Academy.
Stearmans and BT-13s filled the skies over the Antelope Valley with British pilots by the hundreds until 1942 when the United States entered the war and the field became an Army Air Corps training base.
The British pilot's that trained here went on to fly combat in the skies of Europe and sadly most would lose their lives in that endeavor. Researching a book I'm writing and looking for resources I found that most of the stories of Polaris were shared by the pilots who had washed out of flight training here. The loss rate from 1941 till 1945 thinned out the graduating classes and their stories of Polaris.
The training of the English at War Eagle/Polaris Academy is so rich with stories that my simple column here could not do it justice and, over time, I hope to share not only the adventures of our British brothers but also the thousands of Army Air Corps Cadets that came latter. But I do have a reason for sharing this story at this time.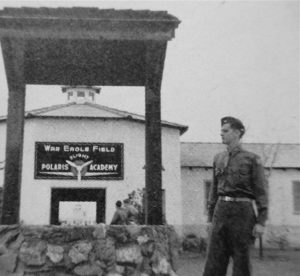 As for the War Eagle Field/Polaris Flight Academy, the historic aspect is still there today where it is serving many different county programs under the name Mira Loma Detention center. Many of us who care about our local aviation history are concerned that someday the field's history will be lost and all that it represents to not only that of America but our English brothers as well!
So a group of us are now involved with getting the property listed as a National Historical District because it is one of the very few intact training bases left from World War II.
I would like for you to take a few moments to give us a hand in helping to preserve the legacy of this historical field. If you could write a brief paragraph about why it's important that we save our history like this please do and e-mail it to environmental@ceo.lacounty.gov. We have until 5 p.m., Jan. 12, 2016 . At that time your comments will be entered into the public comments records and it will be used as a tool to help us save this historic field.
Standing today at the entrance to the field you can't but help feel the presence of the spirits of those young airmen and I hope that by keeping an historical aspect to the field future generation will get the opportunity to feel those spirits also!
Thanks for your help and maybe someday take a drive and visit the old field for yourself where you can then close your eyes and here the buzz of radial engines and the sounds of cadets drilling on the open court yard!
Till next time thanks and Happy New Year! Bob out …