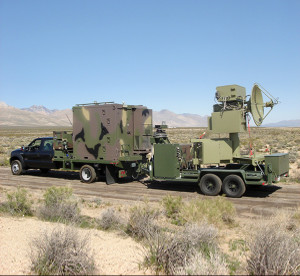 Lockheed Martin has been awarded a 5-year, single award indefinite delivery, indefinite quantity contract with a ceiling value of $424 million by the U.S. Naval Air Warfare Center — Weapons Division to support the Aircrew Electronic Warfare Tactical Training Range program in Ridgecrest, Calif.
The company will provide tactical training products and services for Navy pilot training through development of threat radar emitter simulators and other target/threat peripheral equipment.
Lockheed Martin Information Systems & Global Solutions has supported the Navy with radar simulator training technology for more than 30 years. This new contract extends that commitment by providing radar simulators in support of pilot survivability training.  The company will also provide Tactical Training Range engineering support to update, repair and/or replace legacy radar systems with new technology and provide new radar data interfaces and range integration.
"Today's radar systems are more advanced than ever, but retroactive compatibility with previous technology is critical to our military's communications and safety," said TW Scott, vice president, Technical Services, Lockheed Martin IS&GS. "The AEWTTR project will effectively train Navy pilots for the various in-theater scenarios they will encounter during their missions."