The 45th Space Wing at Cape Canaveral Air Force Station, Fla., supported United Launch Alliance's successful launch of the NROL-37 spacecraft aboard a United Launch Alliance Delta IV-Heavy rocket from Space Launch Complex 37B June 11.
The ULA Delta IV rocket is carrying a classified national security payload for the U.S. National Reconnaissance Office. The largest of the Delta IV family, the heavy version features three common booster cores mounted together to form a triple-body rocket.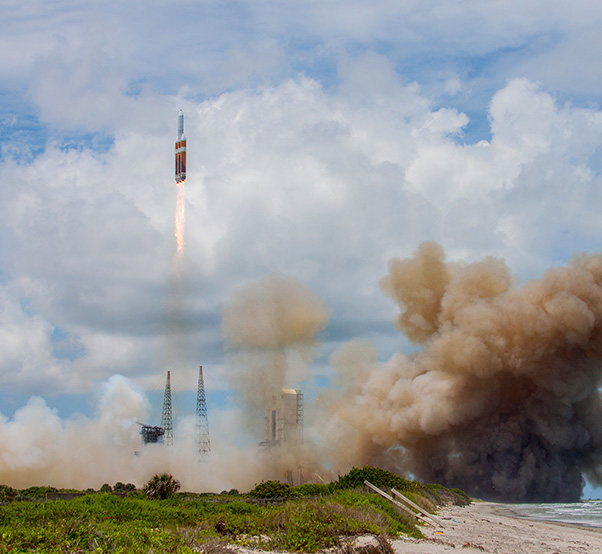 According to Brig. Gen. Wayne Montieth, the 45th Space Wing commander and mission launch decision authority, the launch is the culmination of many long hours and hard work by the entire mission team.
"This mission once again clearly demonstrates the successful collaboration we have with our mission partners at NRO, (Space and Missile Systems Center) and ULA as we continue to shape the future of America's space operations," he said. "This successful launch helps to ensure that vital NRO resources will continue to bolster our national defense while showcasing why the 45th Space Wing is the 'world's premiere gateway to space.'"