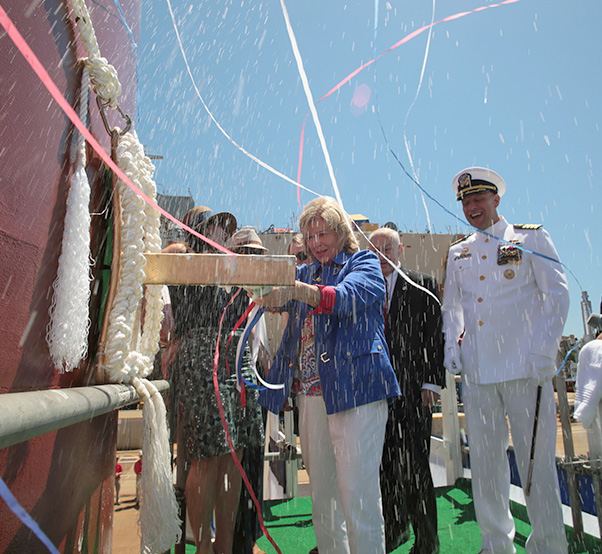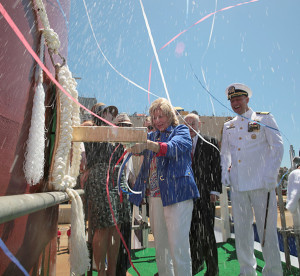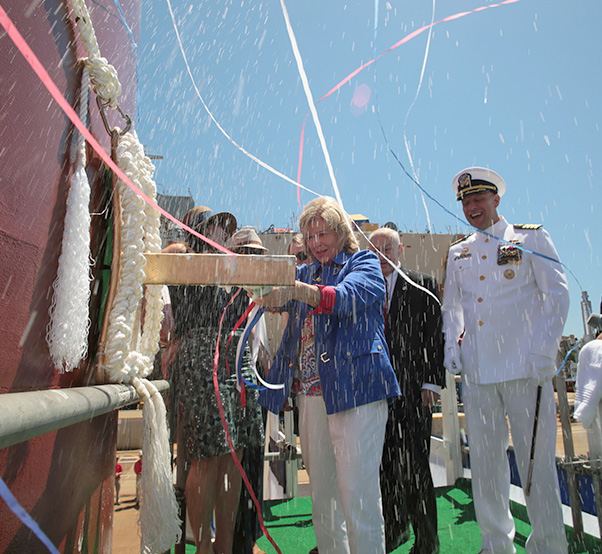 On June 18, General Dynamics Bath Iron Works christened the U.S. Navy's newest guided-missile destroyer, Michael Monsoor (DDG 1001).
The ship is named for Petty Officer 2nd Class Michael Monsoor, who was deployed to Iraq in Operation Iraqi Freedom and was killed Sept. 29, 2006, in Ar Ramadi, Iraq.
The christening ceremony took place at Bath Iron Works' shipyard in Bath, Maine.
Featured speakers included the Hon. Janine Davidson, Under Secretary of the Navy, and retired Vice Adm. Joseph Maguire, president and chief executive officer of the Special Operations Warrior Foundation. Sally Monsoor, Petty Officer Monsoor's mother, the ship's sponsor, officially christened the ship by breaking a bottle of champagne against the ship's bow.
Fred Harris, president of General Dynamics Bath Iron Works, said "We all understand the importance of what we do – building ships that will protect our sailors and marines, providing them the best possible tools to do their jobs safely. We are proud to build ships that serve our nation and honor the sacrifices of American heroes like Petty Officer 2nd Class Michael Monsoor."
The keel for Michael Monsoor, the second ship in the Zumwalt class, was laid on May 23, 2013.
Guided-missile destroyers are multi-mission surface combatants capable of conducting Anti-Air Warfare (AAW), Anti-Submarine Warfare (ASW), and Anti-Surface Warfare (ASUW). Destroyers can operate independently or as part of carrier strike groups, surface action groups, amphibious ready groups, and underway replenishment groups.