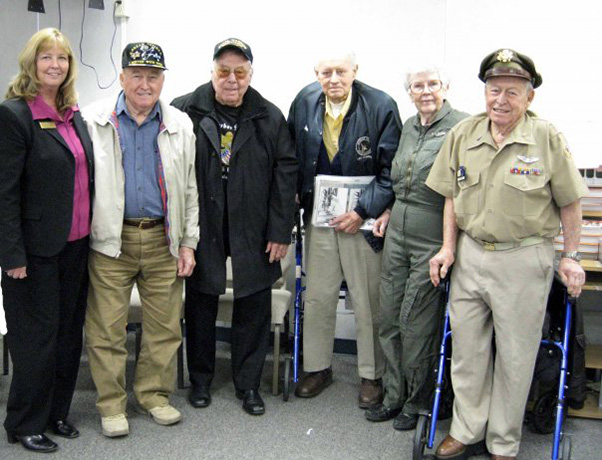 B-24s and music boxes
What can be said about the life of my friend Bill Blair? This man got more out of life then five people combined!
Not too long ago I got the message that he had passed away and the sorrow I felt was soon replaced with thoughts of a life well lived.
Bill had many friends here in the Antelope Valley and a fair share of history also. I got to know him while working on the World War II Memorial in Washington, D.C., and from day one I could see why he never had an enemy but loads of friends from all age groups.
Bill was born and raised in Fallon, Nev., and, from an early age, flying was his destiny.
When a Barnstormer came to his town, and without his parents' knowledge, he traded some elbow grease for that first flight in an old Jenny biplane and he was hooked.
Destiny and World War II would be his path to the 'wild blue yonder' and the wannabe fighter pilot soon found himself in the copilot seat of a B-24 bomber in the South Pacific where he would end up flying 40 combat missions.
Bill's first interaction with the Antelope Valley came at Muroc when his B-24 crew training had him flying all over the valley with dozens of other crews perfecting their craft for war. He told the story of flying down Rosamond Boulevard on their bomb runs and, in the middle of summer in 100-plus degree heat, taxing up to the hardstand and watching ice fall from the plane after some high altitude training. Looking back he said as that butter bar he never thought that he would someday return to Edwards and spend time with the many friends he made in the flight test community over the years.
The other side of Bill that I knew was his outreach to hundreds of school kids all over our valley when we shared our living history program of World War II.
The middle school students fell in love with his easy going demeanor while telling stories of daring and then melting the hearts of all the young girls with his story of courting and marrying the love of his life on his return from war. Seen at more social events here in the valley then you can count, it made you wonder how he found the time to keep up that schedule all across America for Bill also had another love also!
Music Boxes! As a member of the National Music Box Society he carried his beautifully restored vintage music boxes from coast to coast covering thousands of miles well into his eighties. To visit his house was like visiting a national museum tucked away in the hills above Pasadena where he would restore and rebuild the intricate workings of these amazing music makers many of them from the 1800s.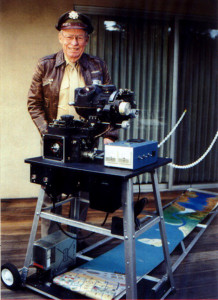 If you were lucky enough and ran into Bill at an air show or festival you would have seen Bills other pride and joy — his working Norden bombsight from World War II! One day at Burbank some years back, under the wing of a touring B-24, I walked up as he was giving Jay Leno a briefing on its operation! Bill even brought that to the Los Angeles County Air Show a couple times and just last year was part of the history panel interviewed by Aerotech's Dennis Anderson.
As a member of groups like the P-38 National, B-17 wingmen's and crewmen's association, B-24 Liberator society, Two Block Fox and the weekly meetings of Wings over Wendy's in the San Fernando valley Bill never slowed down even after hip replacements and heart surgeries that would have put most of us on the sidelines.
We will miss Bill, his smile and friendship around our valley and that is our loss for Bill really got the most out of his life and left a pretty high bar for us to attain.
At the close of his service at Forest Lawn in Glendale I smiled a bit as I filed past to say my last good bye, and with a sharp salute marveled at my good looking friend in his perfectly fitting World War II dress uniform, for God only knows when my day comes I doubt I will ever fit in my old uniform and look that good! Blue Skies Bill you were one of a kind!
Until next time, Bob out!