Reflections from the cockpit
I have to admit that I'm a pretty blessed guy when it comes to being able to experience the passion I have had since I was a young lad.
Something about growing up in the 1950s and 1960s most of us found ourselves intrigued with planes, trains and automobiles.
I'm here to tell you at 62 years of age, the kid in me still has not lost that passion!
From model kits to air museums, my life has been a constant journey in search of the next chapter of the warbirds that captured my imagination as a young man and as an adult.
The Antelope Valley was a great place to feed that passion — its rich history of all things that fly has always been as close as stepping into the front yard and looking up. Thanks to many of my friends at local air museums here in the Southland, I've been able to take that passion to its highest level and have experienced flight in warbirds that many of us have only read about in books.
From a chance to fly a Stearman up the coast to Malibu on the 4th of July, to a B-25 ride up the Grand Canyon or a simple piggyback ride in a P-38 Lightning, I have won my own personal lottery thanks to many good friends.
People always say, "I was born in the wrong generation" when reflecting back on things that pull on the spirit that were enjoyed by past generations and I am no different.
But lately I've been thinking, will future generations look at our time and utter that same phrase? Flying up with John Hinton and the crew from Planes of Fame for the Los Angeles County Air Show in their warbirds, I found myself in the P-51 Mustang thinking how the rivets and aluminum that surrounded me were manufactured during a time of war and what a miracle it is to be in a front line fighter aircraft made by the United States all these years later.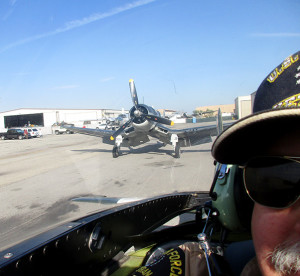 Our fathers and grandfathers, and yes, even some of our moms, flew these on Uncle Sam's dime and took it for granted until years later when they realized what a special time it was to fly these icons of American history. The few in our nation that today wakes up on any given day and strap into a national icon and go fly it are part of a very special brotherhood. We must applaud their passion to "Keep 'Em Flying" on our behalf.
A World War II aircraft today is somewhere in the neighborhood of 80 years old. The line, "I wish I could fly in my father's (or mother's) airplane from their time in the service" will not hold true 80 years from now — for I don't see privately owned F-15s, F-16s or F-22 Raptors taking to the skies to share the experiences of past generations. That being said, I wonder if we are starting to see the thinning out of the warbird community and a loss of the passion that so many of us have worked so hard to maintain. Due to the expensive technology now incorporated into our aircraft and the cost of operation, I fear for the air shows of the future — what will they share from history to inspire the next generation?
Still, I am hopeful that there will be those that will look at the cost and find a balance to what's really important. I'm happy to say that in the United States and Europe, good people still find the value in "Keeping 'Em Flying" for future generations and that's a good thing in my book!
To end this, I just want to share a moment that we sons and daughters search for when remembering our own personal history with our moms and dads.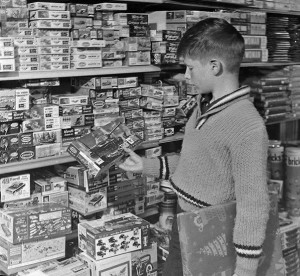 Even I, as an "old guy", still want to connect with my Pop the pilot who has been gone for many years. Knowing what I would be flying in, I wanted Dad to come along, so over the Angeles National Forest I reached into my flight suit and pulled out my Dad's discharge papers from the 1930s and his pilot's license. I think somewhere Dad was smiling and I was smiling right there with him! This more than anything is the reason that I hope future generations have the same opportunities to share history with their loved ones in a meaningful way and, no matter the subject, get to connect in a spiritual way to a family member or hero friend and pass it on to future generations.
That being said, all I can do is ask that you support an air museum of your choice and attend the programs that showcase our American history in the skies! You are a very important piece of that history with your support.
That's all for now so till next time, Bob out!