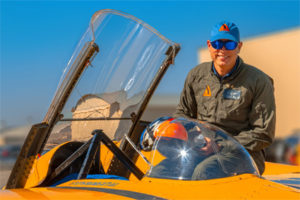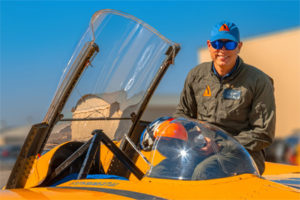 On April 22, a Northrop N9MB owned by the Planes of Fame Air Museum in Chino, Calif., crashed into the yard of the prison in Norco, Calif.
The pilot, David Michael Vopat, died in the crash.
The Planes of Fame Air Museum released this tribute to Vopat following the crash:
"The Planes of Fame Air Museum has lost a brilliant and passionate pilot, and the world has lost a kind and loving human being.
Those of us who were fortunate enough to know and work with David have lost a dear friend and a cherished member of the warbird community. He will be deeply missed and always remembered.
David flew professionally with a commercial airline, was a certified flight instructor, and had a passion for vintage aircraft and warbirds. He began volunteering much of his time at our museum over seven years ago and flew various aircraft including our P-40 and AT-6/SNJ but expressed a keen interest in the Northrop N9MB Flying Wing. He was entrusted as the primary pilot and chief mechanic on that very special aircraft, and flew the Wing for several years in local air shows to the joy and delight of spectators. David could often be found working late hours at the museum and was a valued A&P mechanic, always willing to jump in and lend a hand. His positive attitude and limitless energy were as much an asset as his skills and expertise. 
No words can adequately express our sadness at this time or our gratitude for the opportunity to work with David. We will honor his memory by dedicating ourselves to continuing the mission he loved so much."