Luxembourg: U.S. Air Force 52nd Fighter Wing Honor Guard Airmen retire the colors during the Veteran's Day ceremony on the Luxembourg American Cemetery in Hamm, Luxembourg, Nov. 11, 2019. Americans and Luxembourgers gathered to honor the service and sacrifice of the U.S. Armed Forces in commemoration of Veteran's Day.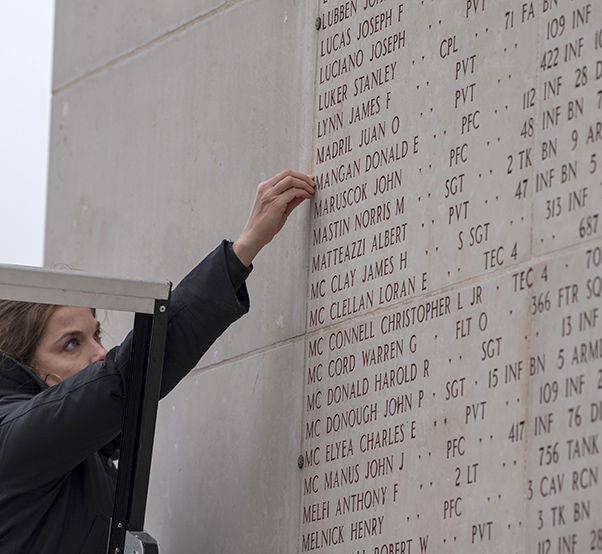 Jennifer A. Roman, Master of Ceremonies, Luxembourg American Cemetery Superintendent, places a Bronze Rosette next to the name of Pfc. Donald E. Mangan on the Luxembourg American Cemetery in Hamm, Luxembourg, Nov. 11, 2019. The Bronze Rosette means that an Unknown Soldier's body was found and identified since the cemetery's dedication, Mangan has been identified and permanently laid to rest next to his brother in the United States.



Guam: Members of the U.S. Joint Color Guard stand in formation prior to the start of the Veterans Day Ceremony Nov. 11, 2019 at Ypao Beach, Guam. The Veterans Day ceremony celebrated the service of all U.S. military veterans and coincides with Armistice Day and Remembrance Day which are celebrated in other countries, marking the anniversary of the end of World War I.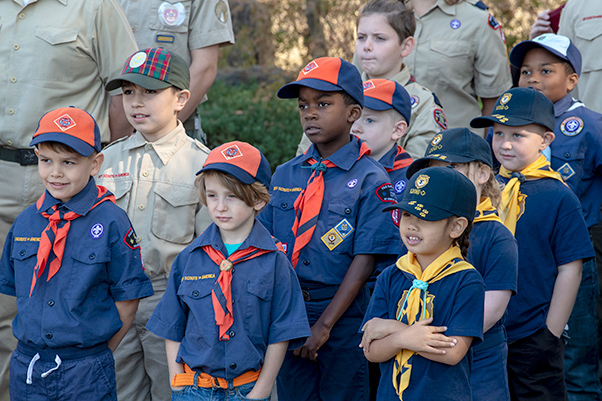 Japan: Youth members from various scouting organizations stand in formation during a Veterans Day ceremony at Yokota Air Base, Japan, Nov. 8, 2019. Veterans Day celebrates the service of all U.S. military veterans; the local Girl and Boy Scout troops took part in the ceremony to pay their respects.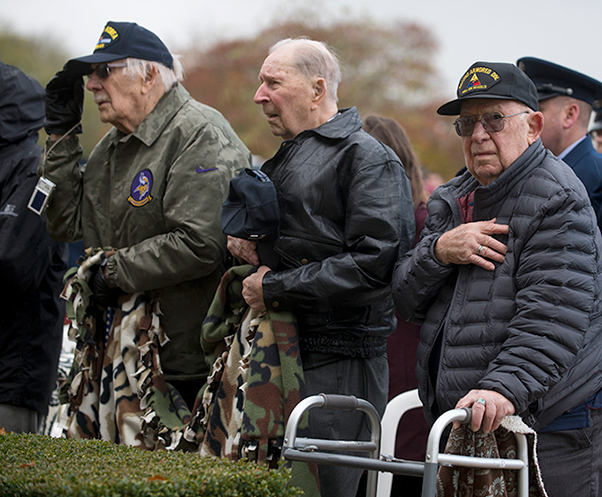 United Kingdom: World War II veterans stand to honor the national anthem during a Veterans Day Ceremony at the Cambridge American Cemetery and Memorial, Madingley, England, November 11, 2019. The ceremony marked the 101st Anniversary of Armistice Day ending World War I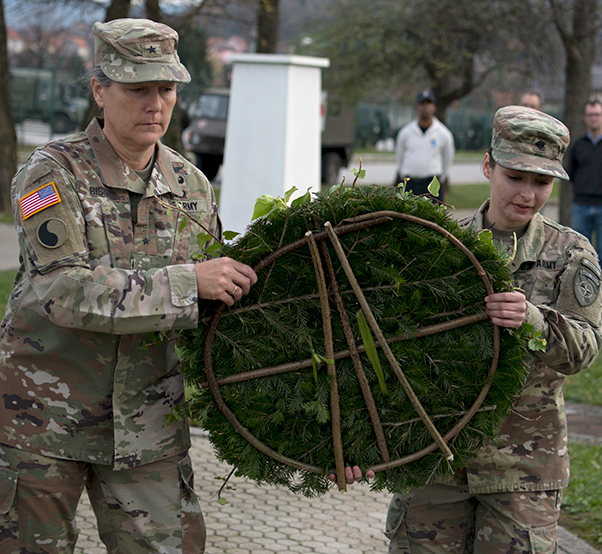 Bosnia and Herzegovina: U.S. Army Brig. Gen Marti Bissell, NATO Headquarters Sarajevo commander, and U.S. Army Spec. Valerie Shafer, NHQSa executive assistant, place a memorial wreath under the American flag during a Veterans Day ceremony at Camp Butmir, Bosnia-Herzegovina, Nov. 11, 2019. The wreath, laid by the senior-most and junior-most members of the organization, honored all U.S. veterans, past and present, on the 100th anniversary of the establishment of Armistice Day, which was eventually renamed Veterans Day in 1954.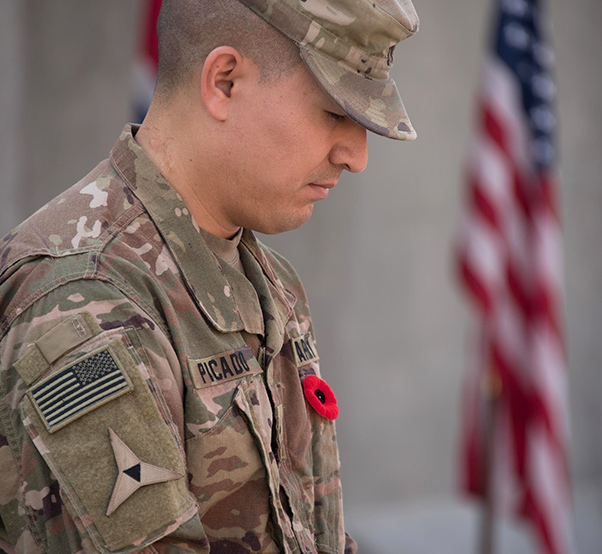 Iraq: Armistice Ceremony at Union III, Baghdad, Iraq, Nov. 11, 2019. Armistice Day is observed annually on Nov. 11 and coincides with Veterans Day and Remembrance Day. Veterans Days honors all American Veterans, and Remembrance Day honors those members of the armed forces who died while serving in the line of duty. Soldiers and officers of the Combined Joint Task Force – Operation Inherent Resolve prepare to lay memorial wreaths at an Armistice Day ceremony.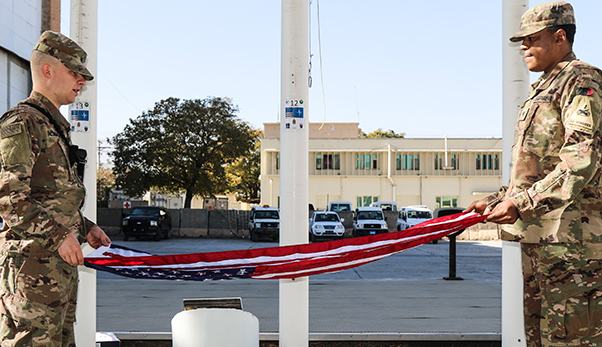 Bagram, Afghanistan: Sgt. Jordan Moore and Spec. Quinn Smith, fold a flag to send to a deployed Soldier's family, Nov. 11, 2019.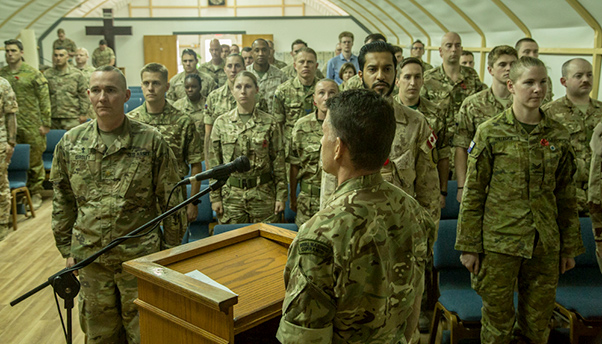 Kuwait: U.S and Coalition soldiers, attend a Remembrance Day ceremony, at Camp Arifjan, Kuwait, Nov. 11, 2019. Remembrance Day is a memorial day observed by armed forces from nations around the world to remember those who have fallen, and coincides with the U.S. holiday honoring veterans, Veterans Day. The 76 nations and five international organizations that make up the Global Coalition remain resolved to ensure the lasting defeat of Daesh.