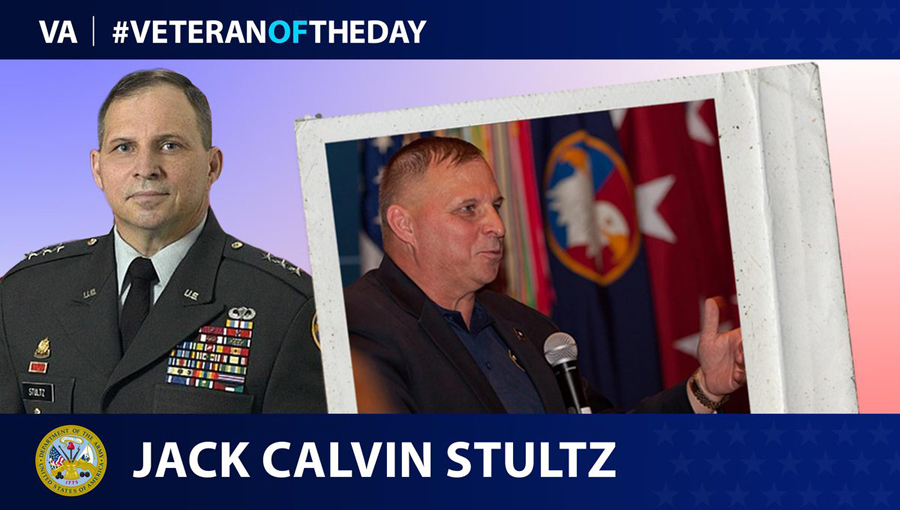 Lt. Gen. Jack Calvin Stultz accepted command of the U.S. Army Reserve on May 25, 2006, his 32nd year of service. His promotion came at a time of increasing insurgency in both Iraq and Afghanistan, taking a heavy toll on service personnel and the families of those who had deployed. He held the welfare of his soldiers in the forefront of his decision making and took command with a positive and steadfast attitude, a quality that was the hallmark of his service.
Stultz's service began as a cadet in the Reserve Officer Training Corps at Davidson College in Davidson, N.C., where he studied history. Upon his graduation in 1974, he was commissioned as a second lieutenant in the U.S. Army Corps of Engineers. Earning his airborne wings, he served on active duty with Company B of the 20th Engineer Battalion where he became the company commander. He transferred to the Army Reserve in 1979, where he was able to pursue a civilian career while simultaneously serving in the Army.
In the following years, Stultz deployed to many different parts of the world. Each deployment brought new challenges and increasing responsibility. Before being deployed in support of Operations Desert Shield and Desert Storm in November 1990, he was transferred from the Corps of Engineers to the Transportation Corps. Here, his responsibility shifted focus to the movement of materiel and personnel to and from war zones.
After The Gulf War, Stultz served as executive officer of the 32nd Transportation Group until he took command of the 257th Transportation Battalion in 1995. His next deployment was to the Balkans in 1997, where his battalion supported NATO during Operation Joint Endeavor and Joint Guard. He returned briefly to command the 32nd Transportation Group and, in 1999, was promoted to brigadier general, serving as the deputy commanding general of the 143rd Transportation Command.
The 9/11 terrorist attacks shocked both the nation and military. America's response required swift mobilization of both active and reserve forces, a job in which General Stultz played a pivotal role. In 2002, leading the 143rd Transportation Command, he deployed to Kuwait in support of what would be Operation Iraqi Freedom and led the logistical challenge of mobilizing and transporting soldiers across the world, and across Iraq.
Stultz helped establish forward logistics bases and rail depots responsible for moving men and supplies to the front. The following October, he was responsible for the totality of movement and transportation across Iraq and Kuwait until August 2004. After 22 months in-country, he returned home to the U.S. to command the 143rd Transportation Command in Orlando, Fla., and was promoted to major general.
Two years later, on May 25, 2006, Stultz was promoted to lieutenant general and became the commanding general of the United States Army Reserve. In subsequent troop and budget reductions, he ensured that reservists remained a critical part of the nation's military by placing a focus on the lives of those involved. He advocated for a culture of what he called "Solider for Life". In his advocation, he explains that service doesn't have to end after serving on active duty, but can continue in the reserve where a successful civilian career can coincide with an Army career. He ensured these opportunities were understood and made known to employers and soldiers whose success he cared for above all.
Stultz retired on Sept. 15, 2012, having served for 38 years. Of his soldiers in the Reserve, he says, "They are part of our greatest national treasure. That's our citizen soldiers. And what a treasure we've got."
We honor his service.