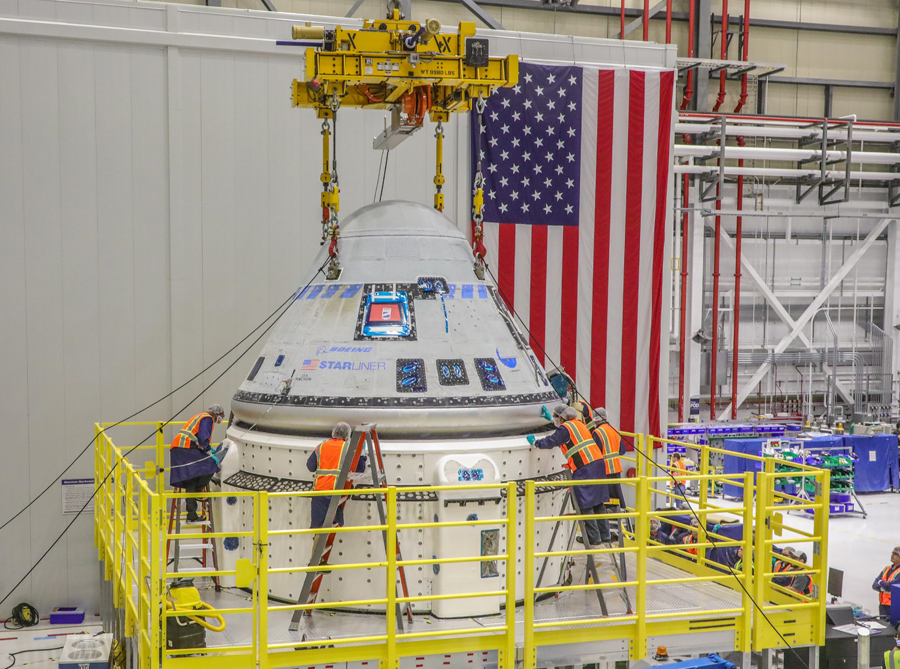 Boeing photograph by John Grant
The Boeing CST-100 Starliner's crew and service modules were connected, or mated, on Jan. 19, 2023, in advance of the first launch with astronauts to the International Space Station on the company's next-generation spacecraft.
During the operation inside the company's Commercial Crew and Cargo Processing Facility at NASA's Kennedy Space Center in Florida, a crane lifted the reusable crew module atop the brand-new service module to become a fully operational spacecraft.
The complete spacecraft will fly NASA astronauts Barry "Butch" Wilmore and Sunita "Suni" Williams to the space station for NASA's Boeing Crew Flight Test as part of the agency's Commercial Crew Program. Starliner will launch on a United Launch Alliance Atlas V rocket no earlier than April 2023 to test the end-to-end capabilities of the Starliner system prior to regular flights with crew to the station.