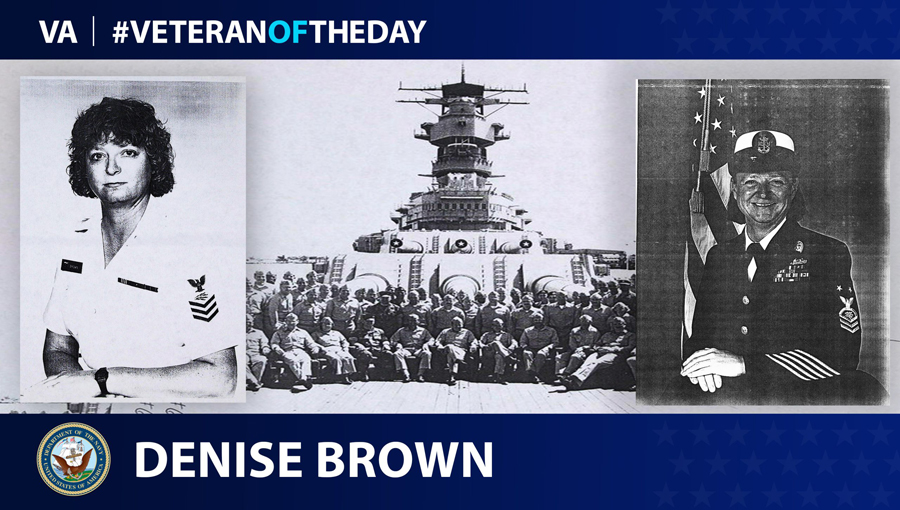 Denise Brown was born in Bloomington, Ind. She enlisted in the Navy in Dec. 1974 and attended bootcamp in Orlando, Fla. After bootcamp, she went to Pensacola, Fla, for communications technician apprenticeship school and graduated in Oct. 1975.
Brown was assigned to Commander in Chief, Pacific (CINCPAC) in Honolulu, Hawaii, before taking position as radioman. After her conversion, she was transferred to Pearl Harbor, Hawaii, and stayed there until 1979. After Hawaii, she was sent to NAS Pensacola to work in the communications center.
During her naval career, Brown served as an apprenticeship instructor and Naval leadership instructor. She also served onboard the ships USS Cape Cod and USS Coronado. Her service took her to places such as San Diego, Virginia, Canada, Alaska, Japan, South Korea, Mexico, the Philippines, Hong Kong, the United Arab Emirates, and Kuwait.
Brown retired from naval service in 1998 after 23 years of service. After her service, Denise returned to her hometown of Bloomington and earned her bachelor's degree in general studies with a minor in sociology.
We honor her service.