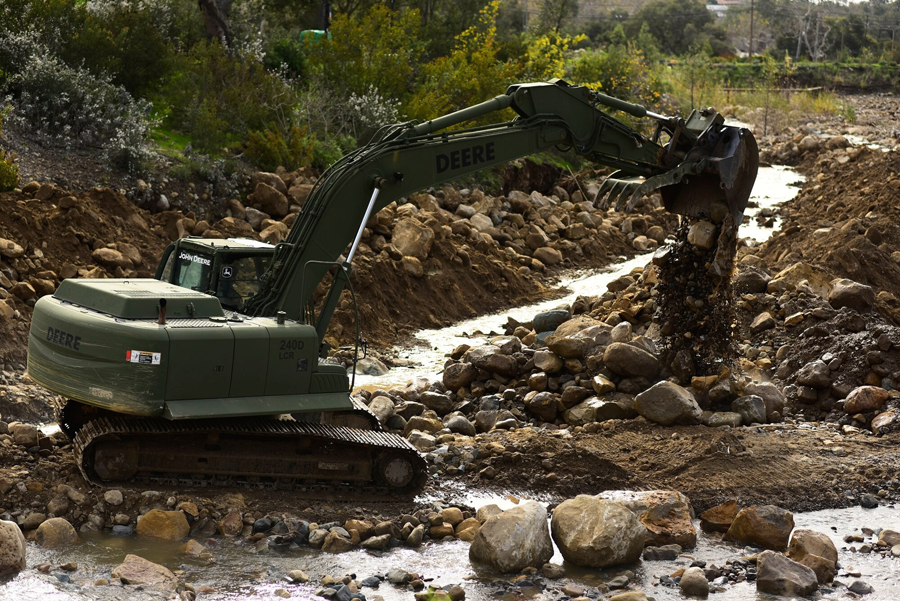 As most of the nation eased into the first post-holiday work week of the new year, the California National Guard sprang into action to respond to devastating flooding in Northern California.
The initial response for the Guard members began on Jan. 3, 2023, at the direction of California Gov. Gavin Newsom, the California Guard activated the first wave of Guard members to support flood response efforts, which lasted until Jan. 24.
At the height of the flood response missions, about 550 Guard members assisted Mono, Sacramento and Santa Barbara County authorities. They provided HH-60 Sikorsky and CH-47 helicopters and 32 high-water vehicles for potential rescue missions, debris clearance, and various other missions.
One of the units activated was the California Army National Guard's 649th Engineer Company, whose mission was initially high-water rescue, but it quickly changed to employing their engineering skills, said 2nd Lt. Ken Ly, a platoon leader with the company.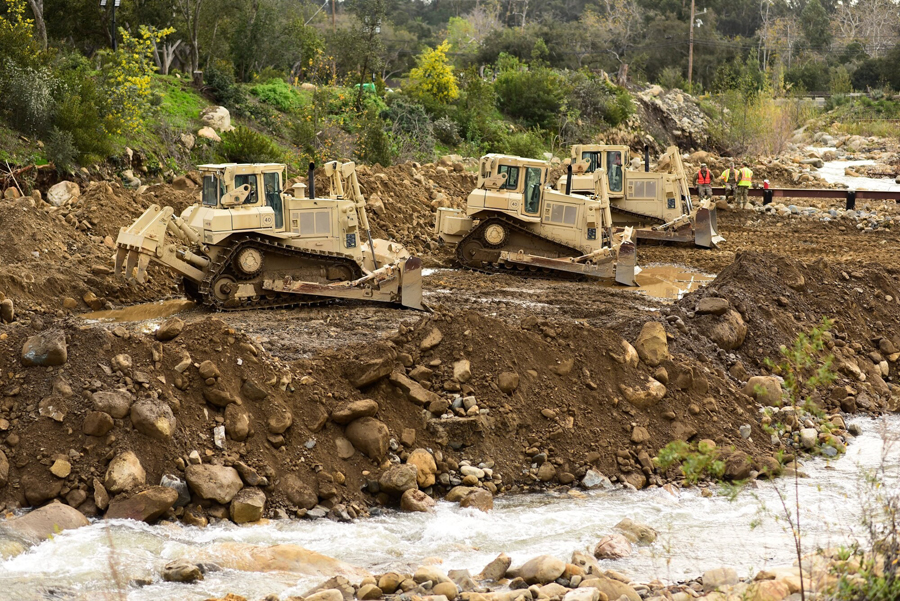 "We were activated to help the Santa Barbara County, and diverted the water and helped remove debris, and prevent mudslides," said Army Lt. Col Donald Lipscomb, the commander of Task Force 185, part of the CANG's flood response team. "[Guard members] worked non-stop since they hit the ground. I am proud of every single member of this company."
The basin the engineers were working in is the same area where a deadly mudflow hit in 2018 killing 23 people.
A member of the California community previously affected by flooding, Spec. Ryley Sine said the mission took on a greater purpose.
"I have been impacted by these storms," said Sine. "I feel prideful being able to help these communities, just knowing that they will be safer later on down the line in case it happens again."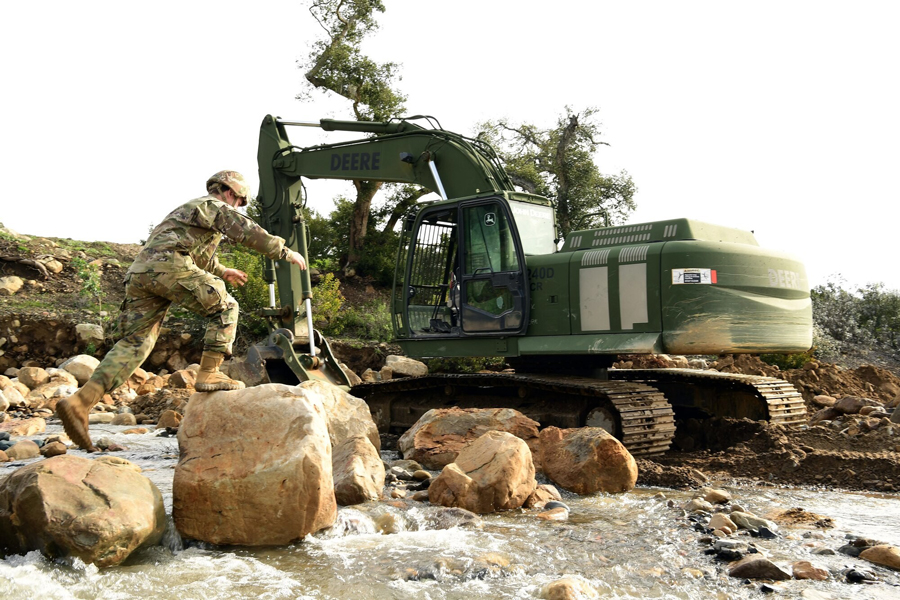 The Guard members diverted water and worked 24-hour operations to move over 15,000 cubic pounds of debris in just nine days.
"Seeing my Soldiers out there operating heavy equipment, putting in maximum effort, and doing exactly what they're trained to do, it's really rewarding for me, and I'm sure it's rewarding for them as well," said Ly.
One of the Soldiers, Sgt. Jessia Andres, agreed with that sentiment.
"This is really what I joined the Guard for," said Andres. "My intent was that if things got bad, I wanted to be qualified and able to go help, and that's exactly what happened here."