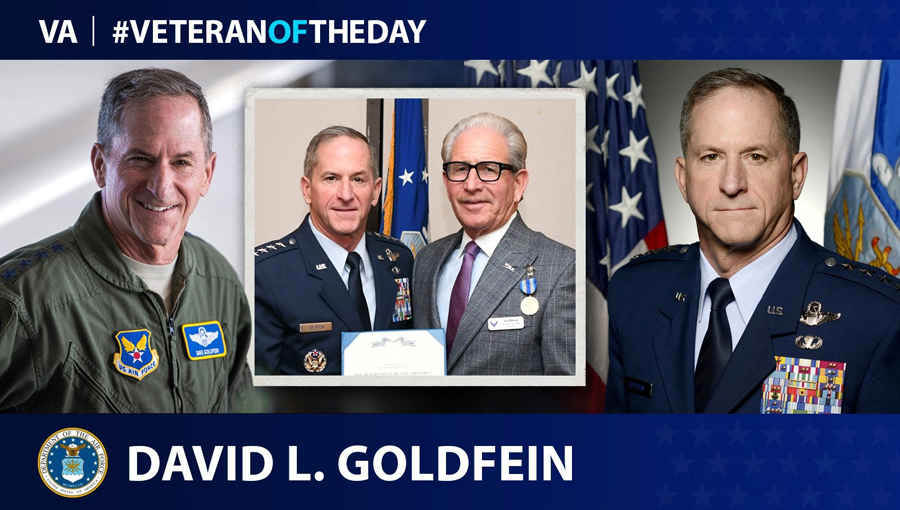 David Goldfein was born in 1961. He began his military journey by joining the U.S. Air Force Academy, from which he received his commission after graduating in 1983 with a degree in philosophy. A year later, he completed his undergraduate pilot training at Sheppard Air Force Base in Texas.
After training, Goldfein remained in Texas to serve as an instructor pilot before moving to Shaw Air Force Base, S.C. He then completed the Fighter Weapons Instructor Course in Nevada before serving as a squadron weapons officer and chief at Mountain Home Air Force Base in Idaho.
After attending the Air Command and Staff College at Maxwell Air Force Base, Ala., Goldfein completed several tours abroad. In 1995, he served as a special assistant to the commander of the Allied Air Forces Southern Europe in Naples, Italy. He then served at Ramstein Air Force Base in Germany as executive officer to the commander of U.S. Air Forces in Europe before moving back to Italy. There, he served as an operations officer with the 555th Fighter Squadron at Aviano Air Base and later as commander of that unit.
While stationed in Italy, Goldfein served in Operation Allied Force, NATO's bombing campaign of Serbia. On the 39th day of the campaign, his F-16 was shot down, but he was able to parachute into an open field and was rescued.
Goldfein returned to the United States in 2000, when he participated in the State Department Senior Seminar as a National Defense Fellow. The year after, he was promoted to colonel and began service as deputy division chief of combat forces at the Air Force Headquarters. He returned to Idaho in 2002 to serve as commander of the 366th Operations Group before being sent to Germany, where he served as commander of the 52nd Fighter Wing.
Goldfein earned his first star in October 2007, when he was serving as commander of the 49th Fighter Wing at Holloman Air Force Base, N.M. In 2008, he returned to Virginia. While serving as director of operations of the Air Combat Command at Joint Base Langley-Eustis, he was promoted to major general. When he began service as commander of the U.S. Air Force Central Command in Southwest Asia, he was promoted to lieutenant general. He again returned to Virginia in 2013, where he remained until his retirement. He served as director of the Joint Staff and then as vice chief of the Air Force in August 2015. That month, he earned his fourth star and was promoted to general.
Goldfein's final position was as Chief of Staff of the Air Force. In that role, he led the 685,000 servicemen in his branch. He also advised the Secretary of Defense, National Security Council and the president.
Goldfein retired from the Air Force in August 2020. Over his 37-year career, he recorded over 4,200 hours of flying time. In addition to serving in Operation Allied Force and later Enduring Freedom, he was one of the hundreds of thousands of members who served in Desert Shield and Desert Storm. He also earned a multitude of awards, including a Defense Distinguished Service Medal with oak leaf cluster, a Legion of Merit with two oak leaf clusters and a Distinguished Flying Cross with Valor device and oak leaf cluster.
We honor his service.