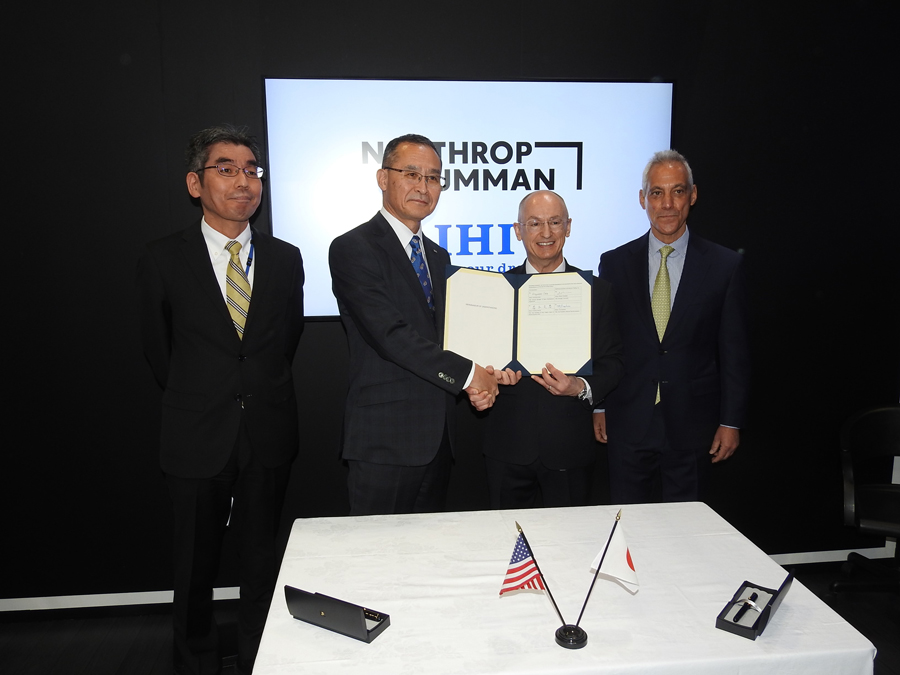 Northrop Grumman and IHI Corporation have signed a Memorandum of Understanding at DSEI Japan to work toward developing small, highly maneuverable satellites and other solutions for missions such as Space Domain Awareness for Japan.
Japan's National Security Strategy and National Defense Strategy of December 2022 called for strengthened SDA to ensure sustainable economic activity and national security. To help address this need, IHI and Northrop Grumman have agreed to jointly collaborate on opportunities to provide small, highly maneuverable satellites to enhance awareness in an increasingly contested Geosynchronous Earth Orbit (GEO) environment. This MOU builds on a long history of business partnership between IHI and Northrop Grumman.
Northrop Grumman has a history of delivering ground and space products to monitor the space environment and aid in the detection, identification, and characterization of space objects. Northrop Grumman is a leader in rendezvous and proximity operations in Low Earth Orbit (LEO) and GEO providing customers with critical logistics, servicing, and inspection capabilities across a wide variety of mission domains.
"This collaboration combines IHI's long heritage in Japan's space business with Northrop Grumman's unparalleled experience in SDA," said Troy Brashear, vice president, national security systems, Northrop Grumman Space Systems. "We will rapidly work together towards an affordable and effective SDA solution for Japan."
For over a decade, IHI has provided space situational awareness data services for the safe operation of satellites. In recent years, IHI has invested attention to the movement of satellites in GEO.
"Northrop Grumman's demonstrated experience in this field and the long-standing cooperation between our companies makes them our best partner to pursue solutions to these problems. We will cooperate together to contribute to the stable use of space," said Fumiharu Namiki, vice president, Aero Engine, Space & Defense Business Area, IHI Corporation and concurrently President of IHI Aerospace.