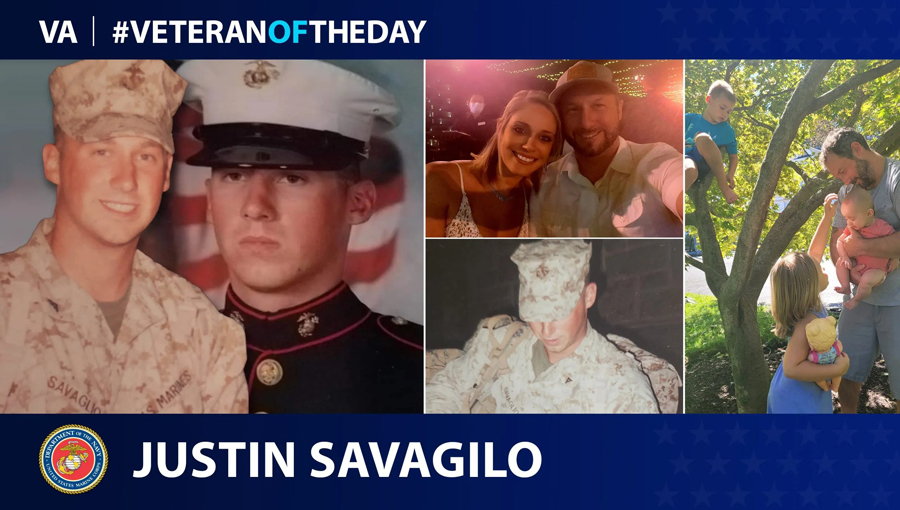 Justin Savaglio served in the U.S. Marine Corps from 2004 to 2006 as a mortarman in Charlie Company, 1st Battalion, 25th Marine Regiment. He grew up in Connecticut and attended Western Connecticut State University. In 2004, he joined the Marine Corps to protect and defend his country.
Upon completing basic training, Savaglio served two tours in Iraq. He learned much from his time in the Marine Corps, but he often told his wife that the greatest lessons he learned were to "never lie, cheat, [or] steal" and to approach life with "honor, courage, [and] commitment."
For his service, Savaglio was awarded several decorations. He received the Armed Forces Reserve Medal, Iraqi Campaign Medal, Global War on Terrorism Service Medal, Combat Action Ribbon and the Sea Service Deployment Ribbon.
Savaglio opened up a small chimney sweeping and masonry work business after leaving the Marine Corps. He lived out of his truck with his belongings and work equipment as his business grew. It wasn't until later in 2006 that he began to research the growing industry of spray foam insulation. Armed with this knowledge, and a passion for science, he founded Green Comfort Solutions, which has grown over time and become a family business for him in Connecticut. He now works with his wife, Katrina, and has just received his Veteran-Owned Small Business license in Connecticut and Service-Disabled Veteran-Owned Small Business license in New York. He serves clients in the Westchester County area of New York and Connecticut.
We honor his service.