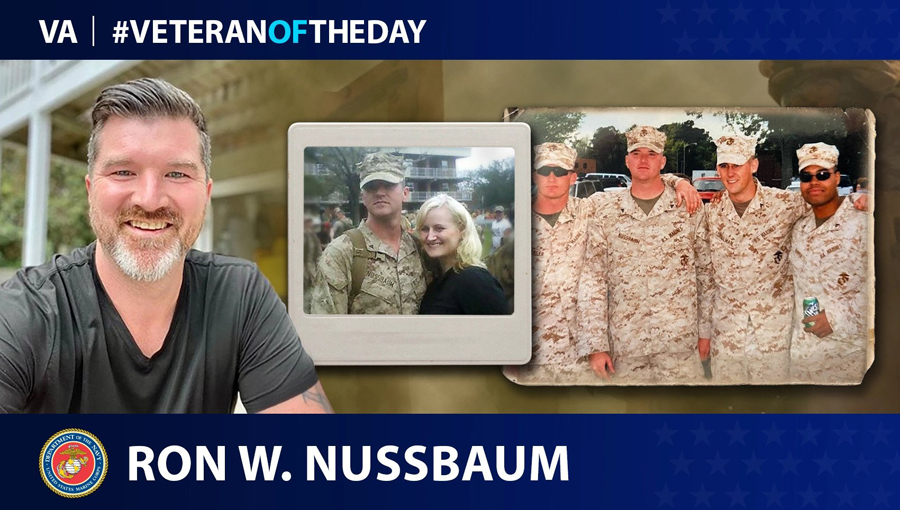 In a 2023 interview, Ron Nussbaum stated that he joined the Marine Corps to fulfill a lifelong dream. His first memorable interaction with the military occurred when a Marine visited his home church in Ohio when he was six years old. He knew then that he wanted to wear the same uniform and serve his country the same way.
Nussbaum grew up in Akron, Ohio, attending Mogadore Christian Academy. Upon graduating high school, he worked detailing cars until finally deciding, at 22, to pursue his dream of joining the Marine Corps. He enlisted in February 2007 as a 0311 (infantryman and rifleman). He began basic training at Parris Island, South Carolina, but was transferred to the School of Infantry in North Carolina, where his bunkmate there would soon introduce him to his future wife.
Nussbaum was stationed at Camp Lejeune in Jacksonville, N.C., with Golf Company, 2nd Battalion, 2nd Marine Regiment. In 2008, he deployed to Iraq, where he served alongside Iraqi police, patrolling and reporting as security during transitions of government power. He found great unity with those he worked with and attributed its success to the inspiring communication between leaders.
Nussbaum left the military in October 2011 and moved to Michigan, where his wife was already living. From there, he worked for over 10 years as a leader in residential construction. He came to appreciate the power of communication during his time in the military and applied similar principles to the residential construction industry. He worked as a foreman, field operations manager, system design specialist sales representative, and held positions as CEO and owner.
In November 2021, he left a previous job and founded Nuttnest, an app dedicated to mediating and resolving communication gaps between contractors and clients. In addition to being Nuttnest's CEO, Nussbaum also started the weekly "Construction Champions Podcast," where he interviews leaders, contractors, builders, coaches and others in the residential construction industry. He travels the country speaking about the power of preparation and communication while challenging stigmas about the construction industry.
Nussbaum currently lives in North Carolina with his family and enjoys the ocean and outdoors.
We honor his service.