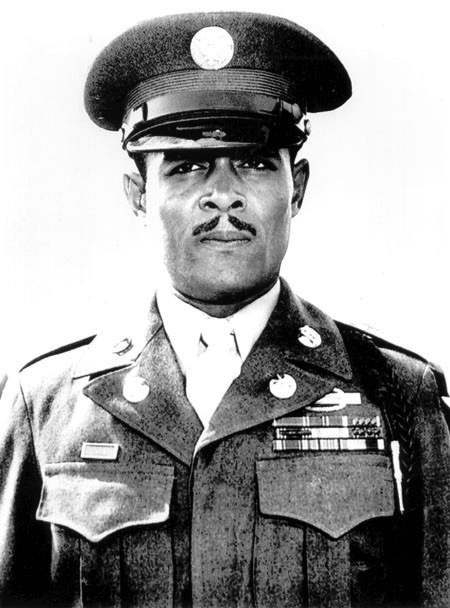 Army Sgt. 1st Class Edward Allen Carter Jr. dealt with a lot of discrimination during World War II, but his determination to be part of the fight kept the pain of that at bay.
His heroics in Germany in 1945 were downplayed for years, and he was even discharged unceremoniously for reasons he later learned had no basis in fact. After 50 years, though, those wrongs were finally righted, and Carter was posthumously given the Medal of Honor.
Carter was born on May 26, 1916, in Los Angeles to missionaries Edward Sr. and Mary Carter. He had two younger siblings, William and Miriam.
When Carter was 9, his parents moved the family to Calcutta, India, so they could start a church in his mother's homeland. While there, Carter became enthralled by the military and often snuck away to watch troops maneuver at a nearby British army base, according to the Association of the U.S. Army.
At some point, Carter's mother abandoned him, leaving him with his father, according to a biography written by a family member. In 1927, the boy's father then moved him and his siblings to Shanghai, where Carter was enrolled in a military school. He received extensive combat training and learned several languages, including German, Mandarin and Hindi.
By the age of 15, Carter was so determined to get involved in the military that he ran away from home and joined the Chinese Nationalist Army, which was fighting Japanese troops who had invaded Shanghai in hopes of controlling the area's natural resources. Carter wasn't with the army long before his father tracked him down and brought him home, but he was there long enough to earn the rank of lieutenant, a Department of Veterans Affairs article said.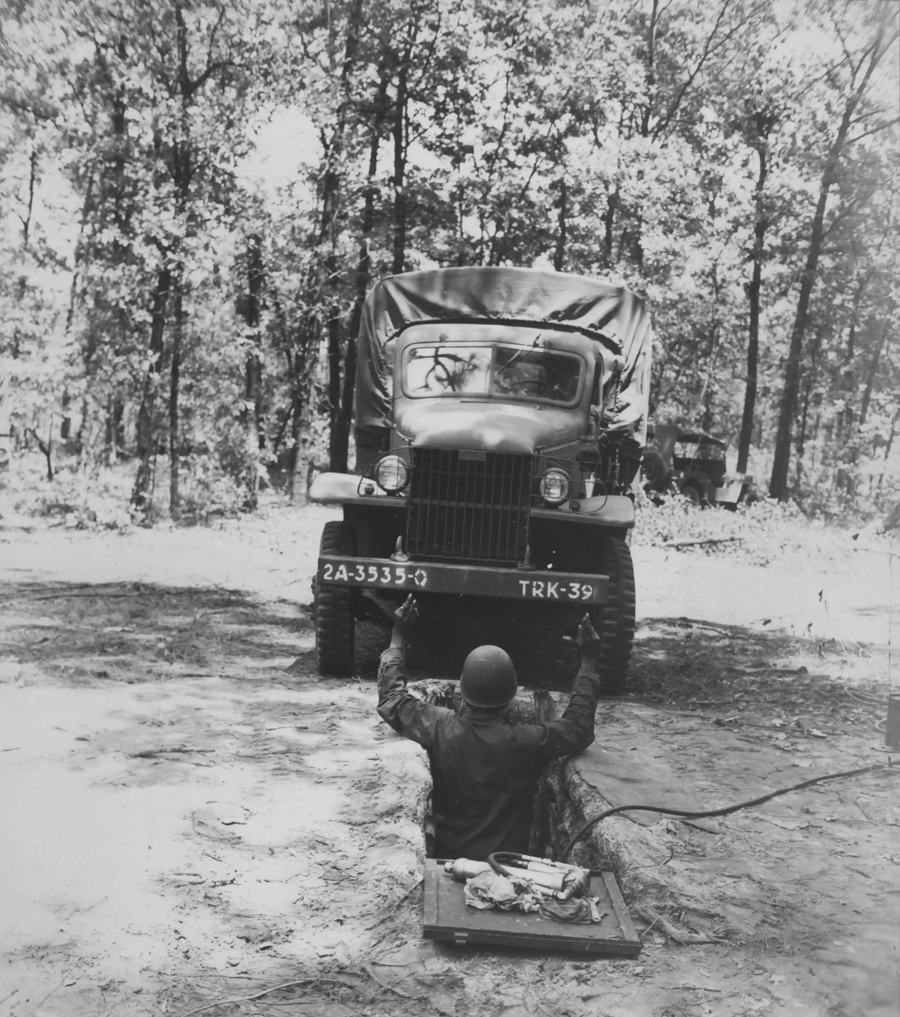 Roadblocks
Carter tried to join the U.S. Army when he was 18, but he was rejected because of racial prejudices. He moved back to Los Angeles and, in 1936, joined the Merchant Marine instead. But that still wasn't enough action for him. By early 1937, he'd heard about the Spanish Civil War and decided to make his way to Spain, where he joined the Abraham Lincoln Brigade – an American volunteer military unit that fought against Gen. Francisco Franco and his fascist troops. By 1938, though, the unit was forced to flee to France, so Carter returned home.
Back in Los Angeles, Carter met Mildred Hoover in 1940. They married and had a son, Edward III. By September 1941, Carter tried to enlist in the U.S. Army again. This time, the U.S. buildup of troops due to World War II had begun, and he was accepted.
However, his time in the service wasn't easy. Carter trained at Fort Benning, Ga., which was still segregated, so he and many other Black enlistees faced discrimination. Despite his prior military combat experiences, Carter was relegated to being a cook and a baker, as most Black men were at the time, according to AUSA. According to the VA, many Black men wouldn't put up with the discrimination and were dishonorably discharged. Carter, however, didn't want that, so he dealt with it, despite receiving several unjust demotions.
Carter still managed to rise to the rank of staff sergeant. While at Fort Benning, he and his wife had their second son, William.
By November 1944, Carter's unit, the 3535th Quartermaster Truck Company, was sent to France, where they were on supply duty. But when combat replacements started running short about a month later, as the Battle of the Bulge started, Army Gen. Dwight D. Eisenhower called for more soldiers to be brought to the front lines. That order allowed Black soldiers to finally serve in white infantry and armored units.
After three years of trying, Carter was finally going to get to see combat. In order to do so, though, he had to give up his staff sergeant rank and volunteer as a private. That was because his superiors still wouldn't allow a Black man to command white troops.
Carter was placed with the all-Black 1st Infantry Company Provisional, 7th Army, which was attached to Company D of the 56th Armored Infantry Battalion, 12th Armored Division. He even got to serve temporarily as a guard for famed Army Gen. George S. Patton, who felt there was no room for prejudice in the ranks.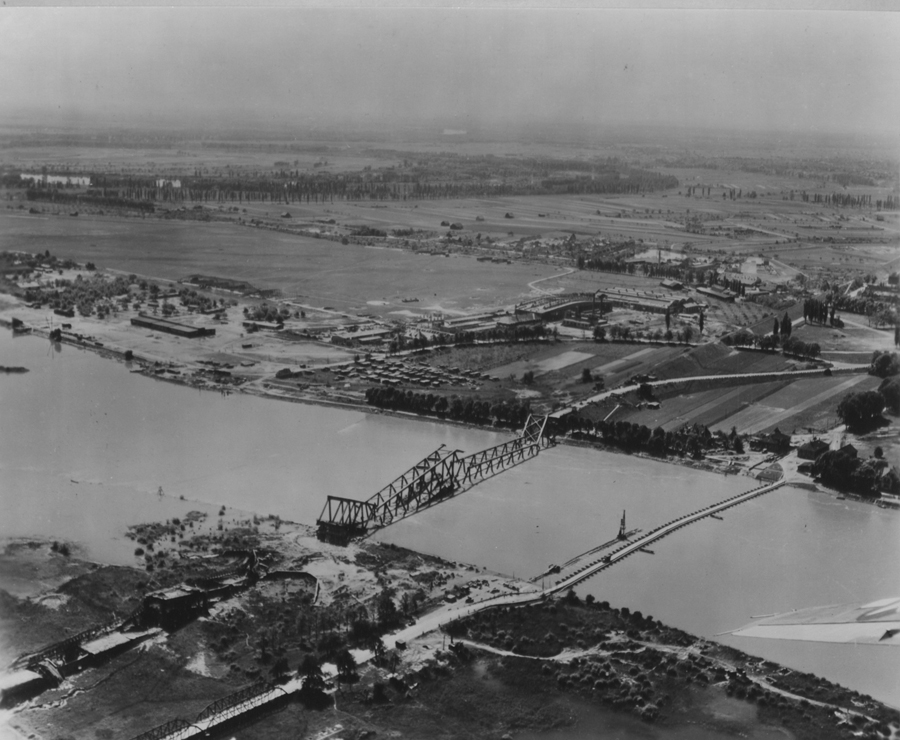 Saving the day
On March 23, 1945, Carter's company was making its way toward Speyer, Germany, to secure a bridge needed to cross the Rhine River. At about 8:30 a.m., the tank Carter was riding in came under small arms and bazooka fire.
The men quickly took cover behind a road bank. Carter then volunteered to lead a three-man patrol to a warehouse from where soldiers had seen the bazooka fire originate. Their goal was to get about 150 yards across an open field so they could determine the size and strength of the enemy.
Naturally, the field exposed the patrol to enemy fire, so when the four men left their covered position, they were quickly bombarded. One of the patrol members was killed instantly. Carter then ordered the other two men to get back to cover so they could shoot at the enemy as he proceeded forward alone. Unfortunately, more enemy fire killed the second man and seriously wounded the third before they could get back to the safety of the road bank.
Carter continued forward and was shot three times in the left arm. He kept moving and was shot again in the left leg, a wound that knocked him off his feet. When he tried to drink from his canteen to wash down some wound tablets while lying on the ground, he was hit yet again, with a bullet going through his hand.
Despite all his injuries, Carter continued to advance, crawling within about 30 yards of the warehouse. When the enemy fire became too heavy, he took cover for about two hours behind a riverbank until eight German riflemen approached to try to take him prisoner. Carter got the jump on them, though, killing six of the soldiers and capturing the remaining two.
Thanks to his fluency in German, Carter was able to interrogate the two prisoners, who gave him valuable information that helped clear the route to Speyer for the Allies. Carter refused to get any medical attention until he'd briefed leaders on what had happened and what he'd learned.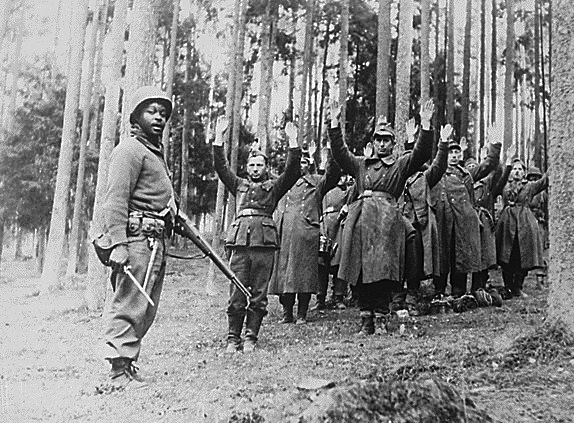 More discrimination
When Carter's wounds healed after about a month, he hitched a ride back to his unit on the front. His staff sergeant rank was restored, he was made an infantry squad leader, and he spent the rest of the war training troops. However, due to discrimination of the time, Carter only received the nation's second highest award for his actions, the Distinguished Service Cross.
By the war's end, Carter was stationed at Fort Lewis, Wash., where he was promoted to sergeant first class. He tried to reenlist in 1949, but he was barred from doing so and discharged without explanation on Sept. 30, 1949.
It was eventually uncovered that the Army Counterintelligence Corps had opened an investigation into Carter early in his career due to his time living in the Far East and serving with the Abraham Lincoln Brigade. Investigators wanted to keep an eye on him for potential communist activity, so unbeknownst to Carter, his commanders had been reporting on his every move for years.
Heavily disappointed after being discharged, Carter returned to civilian life, which wasn't easy with the rumors of communism following him. According to the National Park Service, he lost two jobs because of the allegations and had trouble finding employment. He eventually found a job working in the vehicle tire industry while he continued to raise his family.
In 1962, doctors discovered Carter had lung cancer. While he had been a smoker, the doctors attributed the diagnosis to shrapnel from the war that was still in his neck, an Army article said.
Carter died on Jan. 30, 1963, at age 47. He was initially buried in the National Cemetery on the grounds of the West Los Angeles Veterans Affairs Medical Center.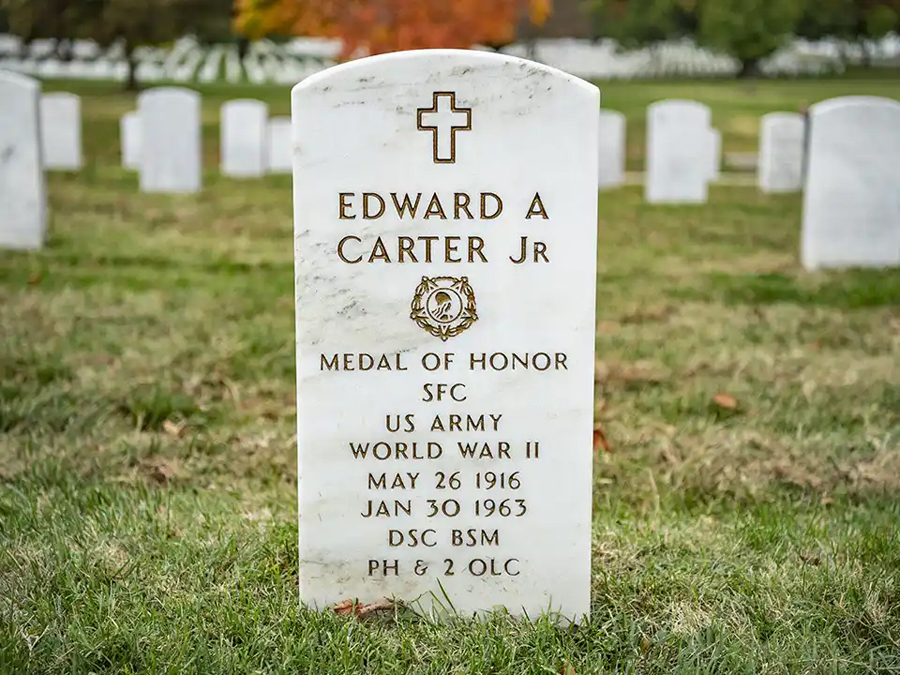 Wrongs set right
In 1992, a study was commissioned to review records of Black World War II soldiers to see if they may have been passed over for awards due to prejudices of the time. The study was completed in 1996. Carter was one of several men identified as someone who deserved an upgrade.
On Jan. 13, 1997, Carter was posthumously awarded the Medal of Honor. President Bill Clinton presented the medal to Carter's son, Edward Carter III, at a ceremony in Washington. Six other Black men retroactively received the honor, as well.
During the ceremony, Carter's family was also given three awards that his personnel file showed he qualified for but never received: the Army Good Conduct Medal, the Army of Occupation Medal and the American Campaign Medal.
Days prior to the ceremony, Carter's body was exhumed, and he was honored in Los Angeles. He was reinterred at Arlington National Cemetery on Jan. 14, 1997, the day after the Medal of Honor ceremony.
After years of pressure from Carter's family, the Army formally apologized in November 1999 for discharging him so unceremoniously, and it officially erased the stain of suspicion of communism around him. The family was given a corrected set of military records, which cleared his name and gave him an honorable discharged backdated to October 1949. The records also stated that declassified intelligence records showed the suspicions against him had no basis in fact.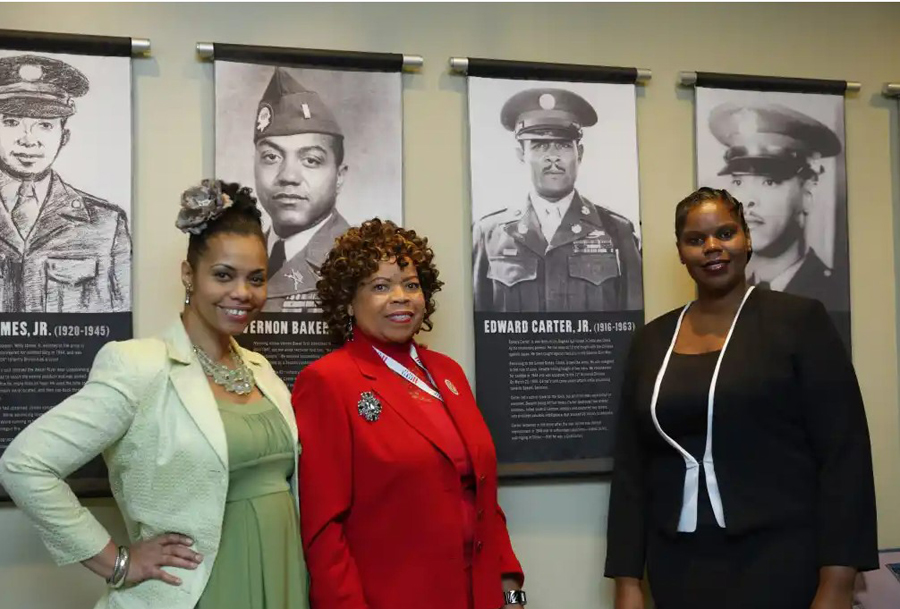 "He was destroyed. Now he has been restored," said Allene Carter, the wife of Carter's eldest son.
"Today, Sergeant Carter has been vindicated," she said at the time.
Allene Carter published a book about Sgt. 1st Class Carter's life and legacy in 2003.
Editor's note: Medal of Honor Monday highlights Medal of Honor recipients who have earned the U.S. military's highest medal for valor.