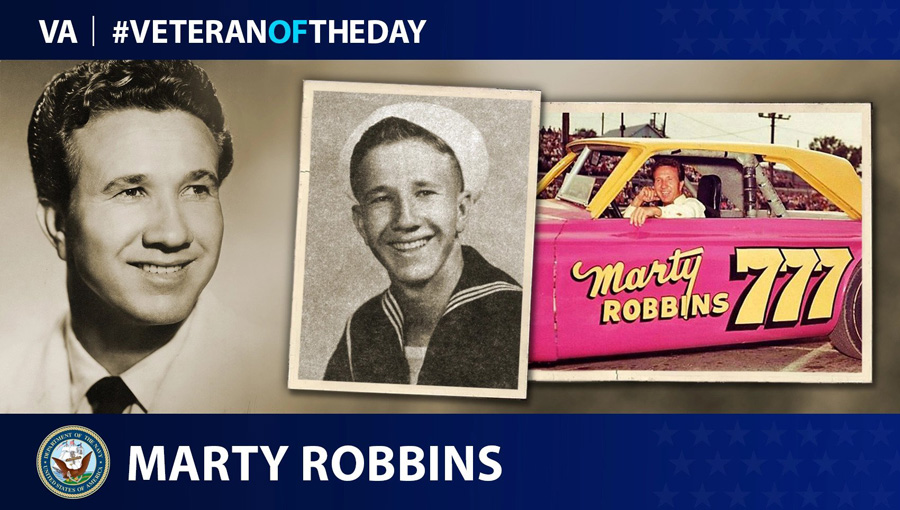 Marty David Robinson, known professionally as Marty Robbins, was born in Glendale, Ariz., in September 1925. Robbins was an iconic country and Western singer who taught himself how to play the guitar while serving in the U.S. Navy during World War II. After being honorably discharged in February 1946, he started performing in clubs around Phoenix and Glendale, Ariz.
Growing up, Robbins was surrounded by an influential family. His father was an amateur harmonica player and his grandfather was a traveling salesman as well as a storyteller.
"A lot of the songs I've written were brought about because of stories he told me," Robbins said about his grandfather Bob "Texas" Heckle. "Like 'Big Iron' I wrote because he was a Texas Ranger. At least he told me he was."
When Robbins was 12, his parents divorced, which meant that he, his mother and all his siblings moved to Phoenix.
In 1943, Robbins enlisted in the U.S. Navy at the young age of 17. He served aboard the USS Crescent City as part of Boat Pool #11, engaging in significant action across the Pacific. He contributed to the successful campaign to retake the island of Bougainville from Japanese forces. Tasked with raising and lowering the ramp on a landing craft as they approached or left the beach, he frequently performed his duties under enemy fire. His unit was stationed at Cape Torokina for a period before spending 15 months in Nouméa. Impressively, in 1945, while still serving in the Navy, he launched his career in show business.
In 1951, Robbins signed with Columbia Records and had his first number one country single with "I'll Go on Alone" in 1953. He was inducted into the Country Music Hall of Fame on Oct. 11, 1982.
In 1965, he became interested in stock car racing, and from 1966 to 1982 he competed in 35 NASCAR Cup Series races. He had six Top 10 finishes, his best being a fifth-place finish in the 1974 Motor State 360 at Michigan Speedway. His last NASCAR race was in the Atlanta Journal 500 on Nov. 7, 1982.
In December 1982, he died of a heart attack at age 57.
We honor his service.