The Defense Department has announced the arrival of 31 M1 Abrams training tanks to Grafenwoehr, Germany, in preparation for U.S.-led training of Ukrainian tank crews and maintainers before the tanks are sent to the front lines to arm Ukrainian forces against Russia's unprovoked war of aggression.
Ukrainian crews are expected to arrive in Germany and begin training in the upcoming weeks, Pentagon Press Secretary Air Force Brig. Gen. Pat Ryder said during a May 15, 2023, briefing.
"As we've discussed previously, this extensive training program for Ukrainian crews and maintainers is intended to prepare them for their critical roles ahead and effectively operating the M1 tank and defending Ukrainian people," Ryder said.
The U.S. announced that it would deliver the tanks, armed with advanced armor and weapons, in January. Originally the U.S. planned on procuring new M1A2 Abrams tanks to send to Ukraine, using funds from the Ukraine Security Assistance Initiative.
However, the Defense Department decided in March to refurbish M1A1 Abrams tanks already in U.S. inventory to shorten the timeline.
The M1A1 variant will have "a very similar capability" to the M1A2, Ryder said in March.
The U.S. is on track to deliver those 31 combat-ready tanks to Ukraine in the fall and will be preparing crews on training versions concurrent with the refurbishment process in preparation for the delivery.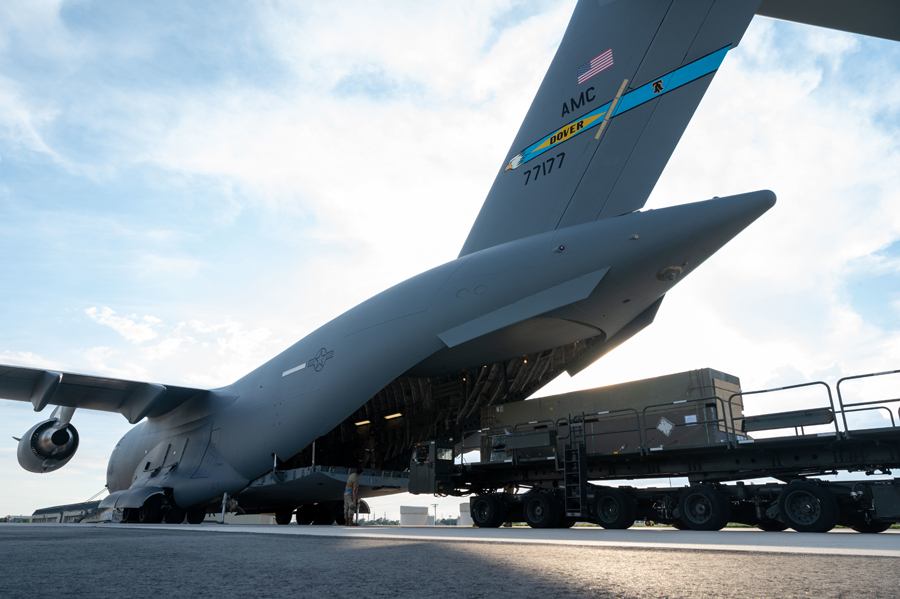 The training will not only prepare crews for operating the tanks in battle, Ryder said, but will also prepare maintenance personnel to keep the them operational.
"Certainly a key aspect of the training will be maintenance and sustainment of that capability," he said. "You've heard us talk about the fact that the M1 is a complex machine that requires a lot of maintenance to sustain it and keep it operating. So that will be crucial, which is why we're doing the training in stride with the actual refurbishment of the tanks."
The M1 Abrams training adds to a broader U.S.-led effort to help Ukraine defend itself against Russia's invading forces.
Approximately 500 Ukrainian soldiers are currently conducting combined arms training at the Grafenwoehr and Hohenfels training areas in Germany. That training includes instruction marksmanship and rendering medical aid, in addition to other basic soldiering tasks.
Approximately 10,700 Ukrainian soldiers have completed training and returned to the front lines, including 6,100 who have completed small arms training, 4,000 who have completed specific platform training and 600 who have completed staff training.
The U.S. has also continued to support Ukrainian forces by providing weapons packages crucial to defending their homeland.
Last week, the U.S. announced its latest $1.2 billion package as part of the Ukraine Security Assistance Initiative aimed at bolstering Ukraine's air defense and artillery needs.
That package includes more 155 mm artillery rounds and additional air defense systems and equipment to integrate Western air-defense platforms.