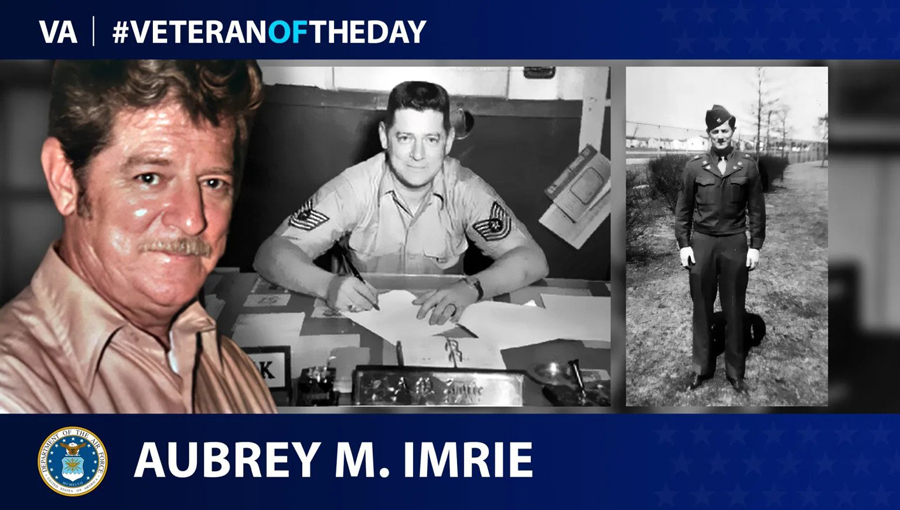 Born to Ethel and Robert J. Imrie in 1928, Aubrey Imrie grew up in Boston, Mass., and enlisted into the Armed Forces in 1945 after graduating from high school. His family described his eagerness to enlist in the Air Force had stemmed from a sense of duty, patriotism, and responsibility to serve his country.
Imrie served as a system analyst, specializing in automated data processing with first-generation computer technology. He held many roles in his career, often working closely in the Worldwide Military Command and Control Systems for both the Air Force and the Navy.
Throughout his over 30 years of service, Imrie served in England, Japan, Germany, South Carolina, New York, and Washington, D.C.
In Burtonwood, England, Imrie worked on new IBM computers. He also served in Air Force Statistical Services Office at Johnson Air Base in Japan. He then worked in the 9th Air Force at Shaw Air Force Base, S.C., before being stationed in Washington D.C. There, Imrie was promoted to chief of the Operations Data Center at the Pentagon. He served in D.C. until being stationed in Germany as director of operations of the Systems Division, Operations Data Branch.
In 1975, Imrie retired from the Air Force and settled in Alexandria, Va. He earned many awards, including a Legion of Merit, a National Defense Service Medal for the Korean War and the Vietnam War, a Medal for Humane Action for the Berlin Airlift and more.
Imrie died in November 1986 and was buried in Cheltenham Veterans Cemetery in Maryland.
We honor his service.