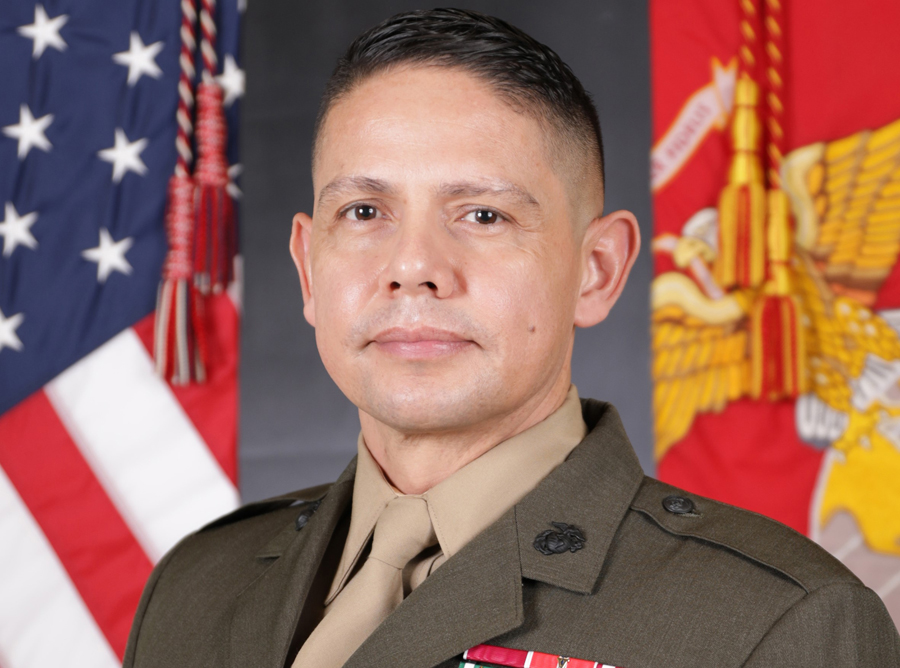 Sergeant Major Carlos A. Ruiz has been selected to serve as the 20th Sergeant Major of the Marine Corps.
Sgt. Maj. Ruiz is currently serving as the Command Senior Enlisted Leader for U.S. Marine Corps Forces Reserve and U.S. Marines Corps Forces South. He will replace Sergeant Major of the Marine Corps Troy E. Black during a relief and appointment ceremony slated for Aug. 8, 2023.
Black has served as the 19th Sergeant Major of the Marine Corps since July 26, 2019. Following the ceremony, he will relinquish his post as the highest-ranking enlisted Marine and principal enlisted adviser to the commandant.
Ruiz is a native of Phoenix, Ariz. He joined the Marine Corps Nov. 2, 1993, and attended recruit training at Marine Corps Recruit Depot San Diego, calif. He began his career as a Marine Corps warehouse clerk with 3rd Supply Battalion, 3rd Force Service Support Group, in Okinawa, Japan. He continued his career as an enlisted leader serving across the Corps to include 1st Service Support Group; 3rd Battalion, 4th Marine Regiment; 3rd Battalion, 5th Marine Regiment; and 4th Marine Logistics Group.
He has deployed in support of Operation Iraqi Freedom, Operation Enduring Freedom and operations with the 31st Marine Expeditionary Unit.
Outside of the Marine Corps operating forces, Ruiz has served as a recruiter in Los Angeles, a drill instructor with 3rd Recruit Training Battalion, MCRD San Diego, and as an instructor, drill master and chief instructor for Drill Instructor School, MCRD San Diego.
Ruiz will serve as Commandant of the Marine Corps' preeminent enlisted adviser with a protocol equivalency of a three-star general officer.
The Sergeant Major of the Marine Corps typically serves a four-year term, though service in the position is at the discretion of the Commandant.
The post of Sergeant Major of the Marine Corps was established in 1957 as the senior enlisted adviser to the Commandant of the Marine Corps, the first such post in any of the branches of the U.S. Armed Forces.