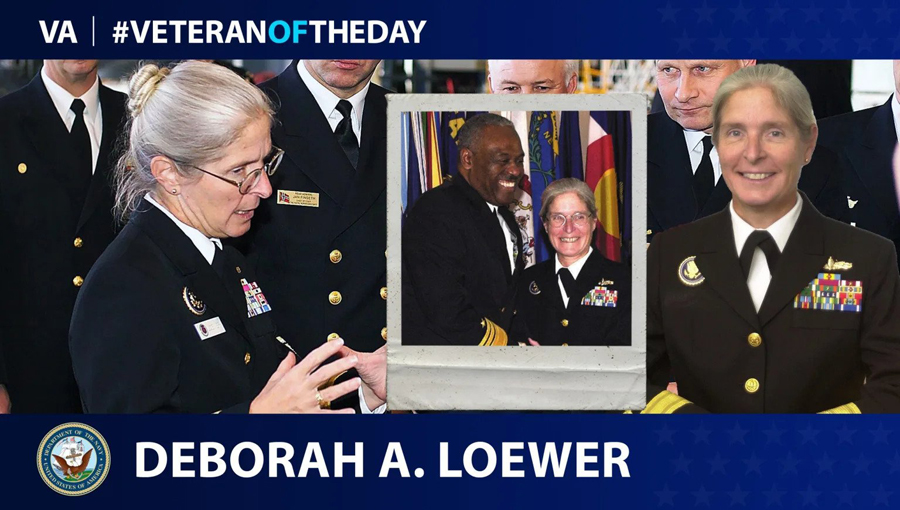 Deborah Loewer was born in Springfield, Ohio. She attended and graduated from Shawnee High School in 1972 before enrolling in nearby Wright State University. There, she received a degree in math and computer science in 1976. Later that year, she earned a commission in the Navy after moving to Newport, R.I., to attend the Officer Candidate School, from which she graduated second in her class. She was also the first ever female battalion commander at the school.
For the next three years, Loewer served at the Bureau of Naval Personnel in Washington, D.C., as the pay and allowance functional manager. In 1979, she was one of the first women to complete the Surface Warfare Officer Basic course. Again, she excelled, graduating at the top of her class.
That same year, Congress lifted the ban on female sea service. With that change, Loewer then became one of the first women to complete shipboard duty after boarding USS Yosemite. One of only three women on that ship, she served in several positions, including administrative officer, electrical division officer and navigator. She also helped design the ship's computer systems as part of the Commander of Naval Surface Force Atlantic staff.
Loewer was selected in 1984 to be an Olmsted Scholar. She then continued her education at the Defense Language Institute in California before moving abroad to
Germany, first settling in Stuttgart to attend the Goethe Institute, and then moving to Kiel to earn a doctorate at the University of Kiel.
After returning to the U.S., Loewer moved back and forth between sea deployments and service in the nation's capital. She began by serving on USS Yellowstone in 1987 and then USS Monongahela before moving to Washington in 1991 to serve in the Strategic Concepts Branch of the Navy Staff. She then returned to sea on USS Mount Baker for two years before serving as military assistant to Deputy Secretary of Defense, John White, and later Assistant Secretary of Defense, William Cohen. After captaining USS Camden, she spent the rest of her career primarily in Washington, D.C.
In the capital, Loewer became director at the White House Situation Room and director of Systems and Technical Planning Staff in 2001. In these positions, she played a big role in the White House's 9/11 response. That same year, she also became the first woman qualified for war to be promoted to rear admiral. In 2003, she served as vice commander of the Military Sealift Command, an agency that included over 120 ships and 8,000 employees, before commanding the Mine Warfare Command beginning in January 2005. She retired two years later after having served for 31 years.
We honor her service.