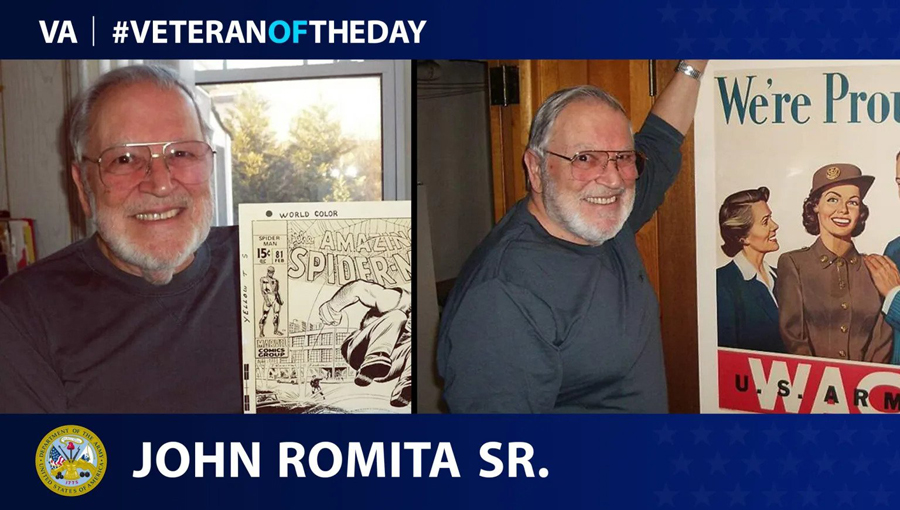 Today's Veteran of the Day is Army Veteran John Romita Sr., known to many around the world for his work on The Amazing Spider Man and co-creator for Marvel Comics characters Wolverine, the Punisher, and more.
Romita was born in New York in January 1930, and graduated from Manhattan School of Art in 1947, where he received critical instruction and inspiration from a Who's-Who list of book and magazine and commercial illustrators. Romita, himself, received his first commission at 17 and, by 1949, had begun ghost writing for the precursor to Marvel, though he later also worked for an exclusive period for DC Comics.
Romita was drafted into the Army in 1951 and attended basic training at Fort Dix, N.J. As fate would have it, he was stationed at nearby Governor's Island in New York Bay, where, according to David Spurlock in 2002's "The John Romita Sketchbook," he approached the base art director with art samples and soon found himself illustrating recruitment posters.
By this time, Romita was living off post and, when off duty, would wander the city. Once, while in uniform, he went to the office of the great Stan Lee. About the encounter, Romita said that "his secretary came out … and I said, 'Stan doesn't know my name but I've worked for him for over a year.' I was in uniform! She must've told him this GI … wants to do some comics. She said, 'Stan said here's a four-page science fiction story.'" Though he was already working steadily, it was that big break—in uniform—that set his career in motion.
Romita, whose son John Jr. also became a noted comic artist, worked into the 2010s. He died at home in New York on June 12, 2023. He was 93.
We honor his service.