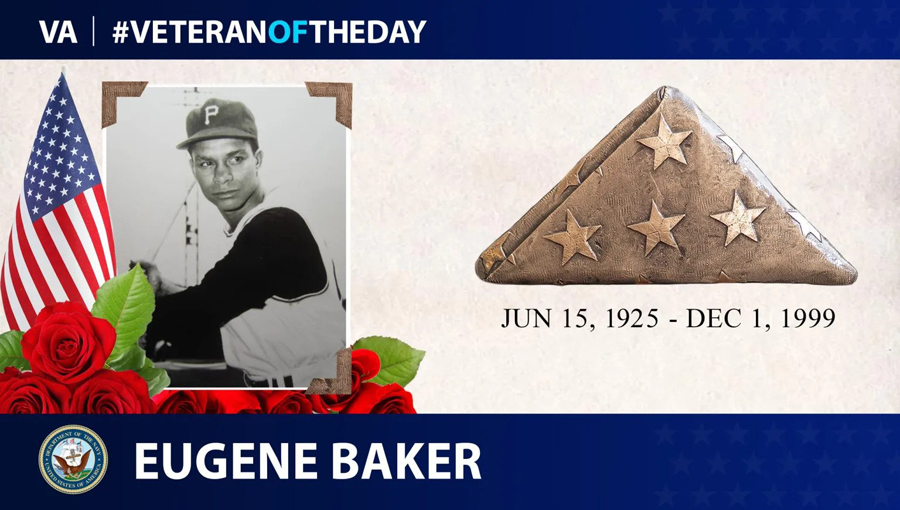 Eugene "Gene" Baker was born in Davenport, Iowa, on June 15, 1925. He attended Davenport High School, where he ran track. He also excelled at baseball, but since there were no Black players on the baseball team, he honed his skills on the sandlot.
Baker graduated at 17 and joined the U.S. Navy in 1943 at the height of America's involvement in World War II. While in the Navy, Baker played baseball with the Ottumwa Naval Air Station and the Seahawks of the Iowa Pre-Flight School in Iowa City. He attained the rank of Fireman 1st Class (F1) before separating from the Navy.
After the war, Baker went on to play with the Kansas City Monarchs of the Negro American League during the 1948 and 1949 seasons. He then became the first Black player for the Chicago Cubs in 1950.
In 1957, Baker was traded to the Pittsburgh Pirates and was part of the 1960 World Series championship team. When his playing days were done, he returned to the Pirates as a coach and became the interim manager for two games, making him the first African American to manage a team during a major league game.
Baker returned to his hometown of Davenport, Iowa, after retiring from baseball, and he lived there until his death on December 1, 1999. He now rests in Section L, Site 16 of Rock Island National Cemetery in Illinois.
We honor his service.