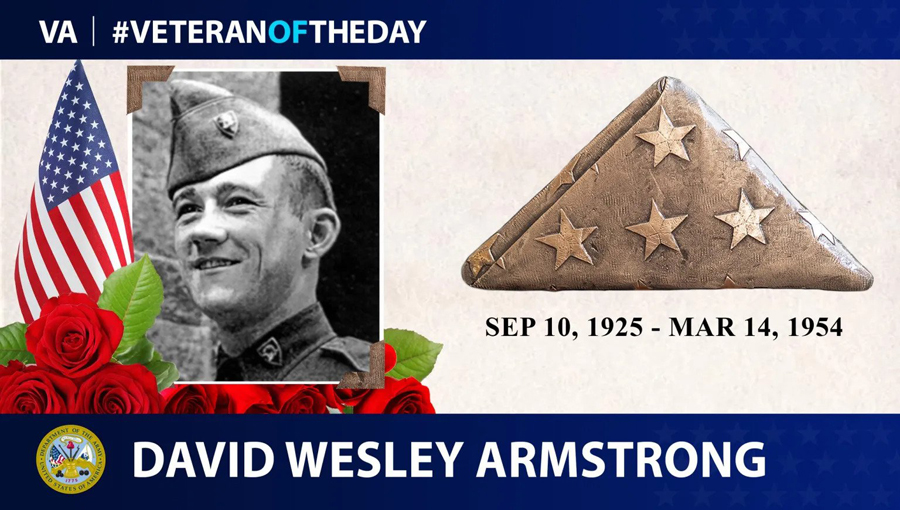 David Wesley Armstrong was the middle child born to George and Louise Armstrong on Sept. 10, 1925, in Philadelphia County, Pennsylvania. He graduated from the U.S. Military Academy at West Point and, in September 1943, commissioned into the U.S. Army.
Armstrong married a widowed mother of two, Jean Fahrney, in January 1949 with friends and family by their side. The Armstrongs had a son together, David W. Armstrong Jr., and they lived in Cedar Rapids, Iowa, while he was stationed at Fort Riley, Kansas.
Armstrong deployed to Korea at the outset of hostilities in 1950. He was reported missing in action on Nov. 28, 1951, and officially reported dead on March 19, 1954.
We honor his service.