The Biden administration has pledged to extend support for Ukraine for as long as necessary to counter Russian aggression and the U.S. continues to lead the international coalition that has rallied behind Ukrainian forces.
Pentagon officials have also pledged to continue supporting Ukraine while maintaining U.S. readiness.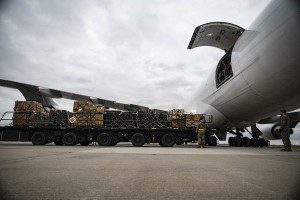 Speaking last week at the National Defense Industrial Association's emerging technologies conference, William A. LaPlante, undersecretary of defense for acquisition and sustainment, said DOD leaders are closely monitoring U.S. readiness as U.S. support continues.
"Every item that is decided and taken from the U.S. stock and provided to the Ukrainians, the chairman [of the Joint Chiefs] and secretary [of defense] go through it, and they look exactly at what is the effect for readiness," he said. "And if they think it's any impact, negative on readiness, or increases risk … we won't do it.
"So, by definition, if it's taken out of drawdown, the assessment's been made [that] we can do it and we can manage the risk," he said.
The U.S. has also ramped up production of key artillery rounds used most by Ukraine in defending its territory against the invading Russian forces.
Last month, Douglas R. Bush, assistant secretary of the Army for acquisition, logistics and technology, said the U.S. is currently producing new artillery rounds at a rate of 24,000 per month and is on track to produce more than 80,000 rounds per month over the following year.