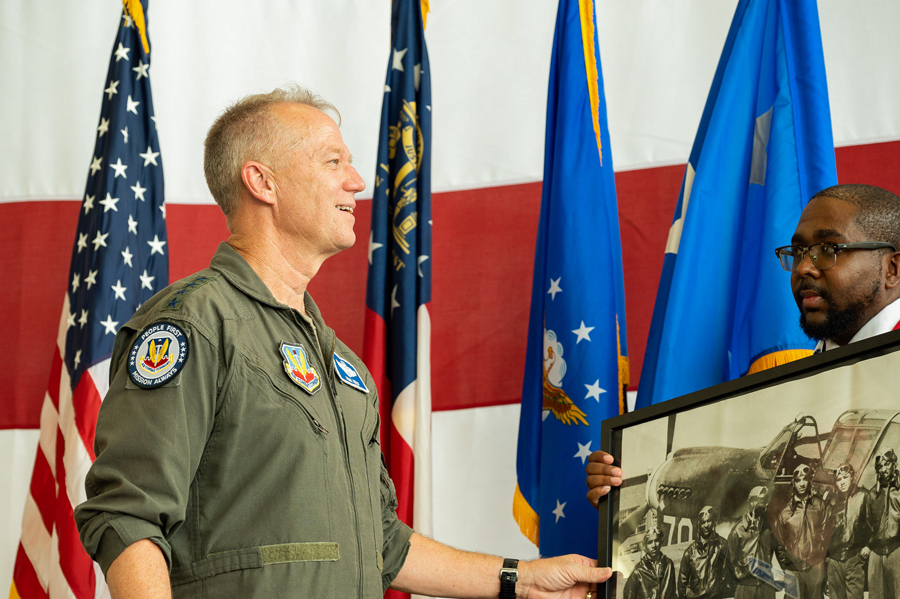 Gen. Mark Kelly, commander of Air Combat Command announced the establishment of the William Tell Competition "Lt. Col. James Harvey III F-15 Wing Award" during the competition's ceremony dinner Sept. 10, 2023.
The new award is named in honor of Harvey, a member of the storied 332nd Fighter Group of the Tuskegee Airmen and winners of the "Best Overall Team Award" during the first-ever gunnery meet held in 1949 at Nellis Air Force Base, Nev. The gunnery meet was the predecessor to William Tell.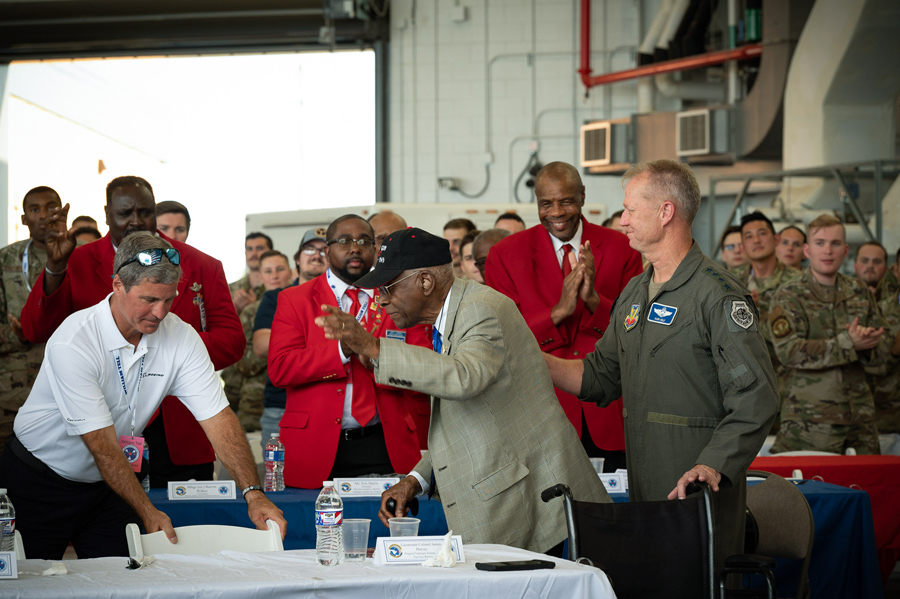 "It is our honor to have Lt. Col. James Harvey here tonight," said Kelly. "Thank you, sir. In this profession, we stand on the shoulders of giants like Colonel Harvey. Your accomplishments deserve the accolades of a true champion.
"We are equally honored to announce that the top F-15 fighter team at the end of this competition will receive the first-ever Lt. Col. James Harvey III, Top F-15 wing Award."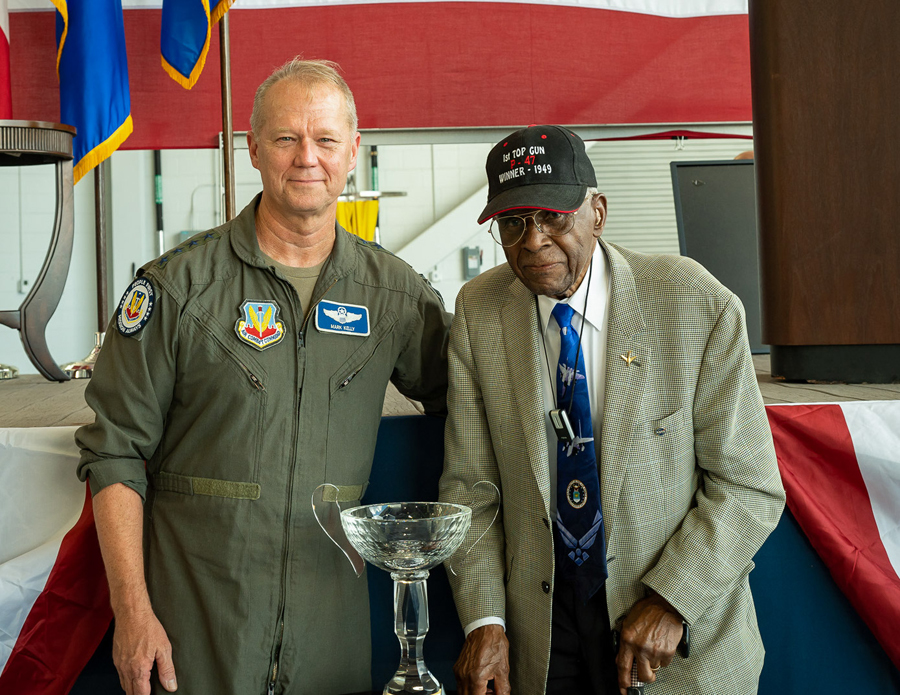 Harvey's precision and tactical insight over several days of the first gunnery meet helped to lead the Tuskegee Airmen to the best overall award. His team's performance became an example for generations of fighter pilots to come.
"When I saw the trophy, I thought 'It's beautiful,'" said Harvey. "It is an honor to have this award named for me and more importantly the Tuskegee Airmen. We were the best. I am sure they would be honored to be recognized for the 'grand slam,' accomplishment of the first gunnery meet. I appreciate the honor and thank everyone who made this happen."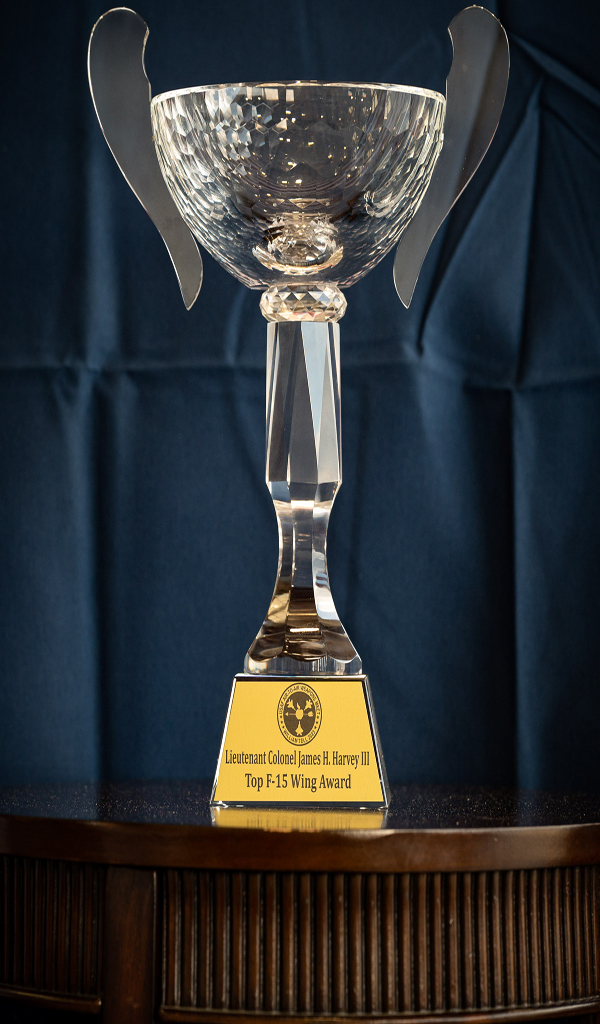 Since its inception, William Tell has earned the reputation as the pinnacle of air-to-air combat competitions. Its storied legacy, which spans nearly seven decades, stretches beyond mere victories to become a driving force behind advancements in aerial warfare tactics, technology and training.
The return of William Tell in 2023 pays homage to the historic gunnery meet and the brave aviators who participated throughout the years.