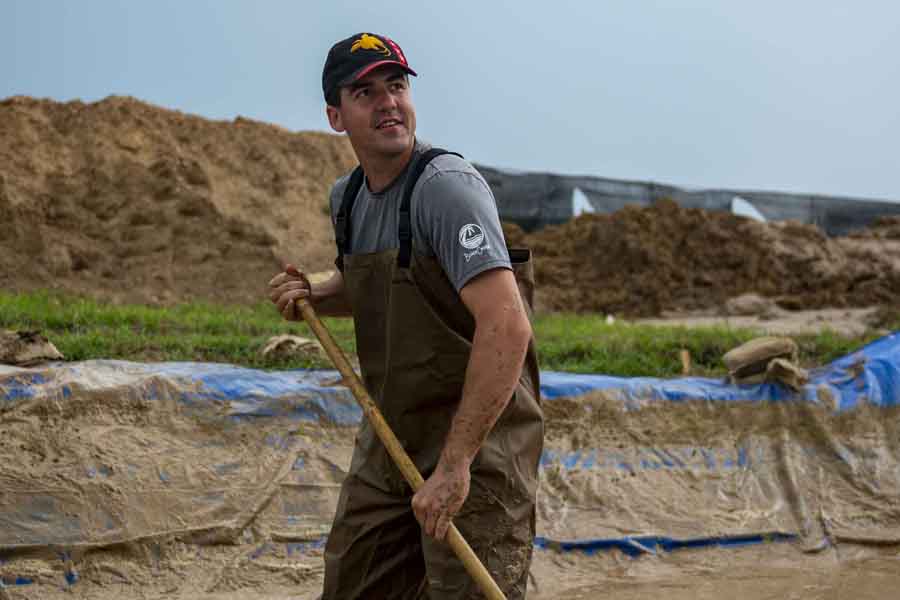 Marine Corps Sgt. Jack Rigsby has an important job that involves recovering the remains of service members missing in action.
The Phoenix, Ariz., native is a forensic photographer for the Defense POW/MIA Accounting Agency.
The agency currently has a 25-member team, working to recover the remains of 10 airmen lost during World War II. The airmen were aboard a B-24H Liberator bomber that crashed in a field in northern Germany in 1945 during World War II.
The team, assigned to the Defense POW/MIA Accounting Agency, is still in the early stage of the mission, recovering parts of the aircraft and the airmens' personal effects, among other items.
The agency, which is part of the Defense Department, searches in 45 countries for missing service members from World War II and to later conflicts, including the Korean War, Vietnam War and Desert Storm. Some 81,000 are still missing.
Once remains are recovered and the agency's laboratory determines the person's identity through DNA analysis and other means of identification, then that person's family is notified and arrangements are made for a military funeral.
As a forensic photographer, Rigsby takes photographs of entire recovery operations, including aircraft parts, munitions, personal effects, remains and other items. His photographs will provide valuable archival documentation for the agency and will be used to aid in the identification of the missing.
Besides initial photography and journalism training at the Defense Information School at Fort Meade, Md., Rigsby has had follow-on photography and documentation training at the Naval Criminal Investigative Service school at Camp Johnson, N.C.
The training is thorough and rigorous, he said, because photographs used by NCIS agents have to stand up in court.
However, Rigsby's photographs are, of course, not used in criminal proceedings.
The work, he said, is so important in that it involves helping to bring lost loved ones home to family members who have been waiting for years or decades for closure.
Although Rigsby could easily get a job as a civilian forensic photographer, he said he plans to stay in the Marine Corps because he loves his work and the Marine Corps.
Both of Rigsby's brothers and father are Marines as well.
Rigsby, 28, is on his second recovery mission. His first was in Papua New Guinea.