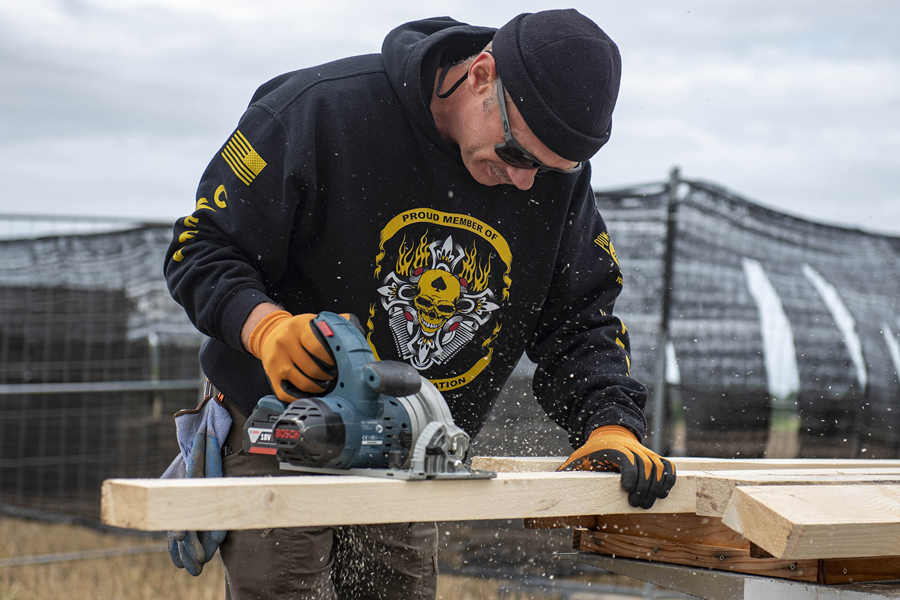 Army Sgt. 1st Class Mike Chilcote enlisted in 2000 and went to war in Mosul, Iraq, in 2003 as an infantryman.
In 2011, Chilcote returned to Mosul as an Army construction engineer, helping to wind down U.S. military operations there.
"I thought that returning to the same place in Iraq where I started was a dream assignment," he said.
Today, Chilcote is working on what he terms another "dream mission," which will also be a highlight of his career when he retires from the Army in several months.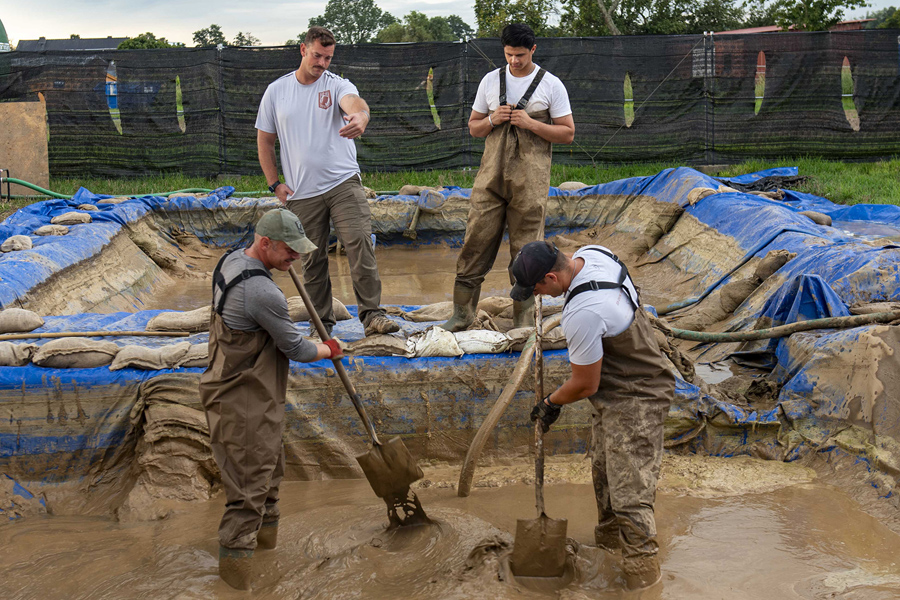 That mission is being a team sergeant assigned to the Defense POW/MIA Accounting Agency in charge of troops from nearly all branches of the military on a 25-person team in northern Germany.
The team is seeking to recover the remains of the 10 airmen flying in a B-24H Liberator bomber that, which was presumably shot down by enemy fire after returning from a bombing run during World War II.
The team assigned to the agency is still in the early stages of the mission, recovering parts of the aircraft and the airmen's personal effects, among other items.
The agency, which is part of the Defense Department, searches in 45 countries for missing service members from World War II and onward. Over 81,000 are still missing, so the agency work will continue into the foreseeable future.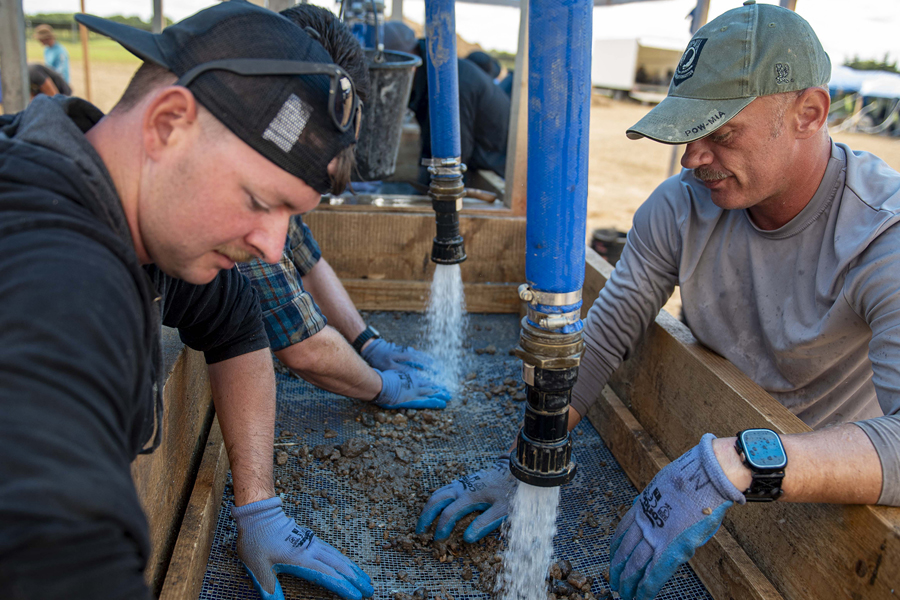 Once remains are recovered and the agency's laboratory determines the person's identity through DNA analysis and other means of identification, then that person's family is notified and arrangements are made for a military funeral.
A lot of construction activity takes place at the site, which is located on a farm. Heavy equipment is needed to excavate, and wet and dry screening areas need to be constructed. Those screening areas are used to sift through dirt and recover items from the crash site, he said.
"To work here bringing home the missing is the most fulfilling job I have ever done," he said.
Chilcote, who has also worked on recovery sites in remote parts of Vietnam, Panama and Laos, said he had the privilege of meeting some of the family members whose loved ones are still missing during the update briefing that the agency holds for family members almost monthly. He also attended multiple funerals of the missing persons who have been recovered and identified.
Coincidentally, Chilcote's wife is from Germany. They met and married in 2001 when he was stationed at Ray Barracks in Friedberg, Germany.
He and his wife have three children, and one is an Army infantryman just like he was.
Army Spec. Damian Chilcote did his infantry training at the same Georgia post where his father trained. The name of that installation was recently changed to Fort Moore.
As for his retirement plans, Chilcote, a native of Wheeling, W.Va., said he hasn't decided if he'll stay on in Germany or live in southern Missouri.
He said he plans to continue working construction as a civilian to keep from getting bored and to stay sharp mentally and physically.