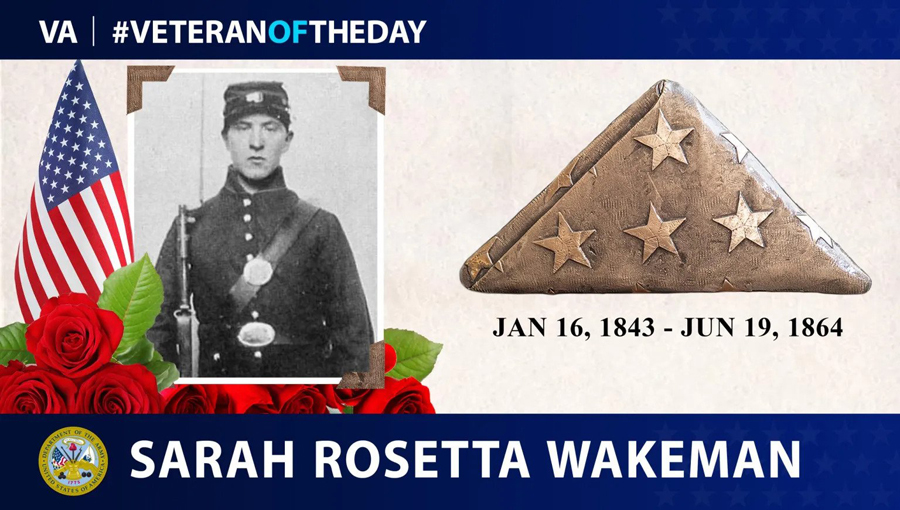 Sarah Rosetta Wakeman was a woman who served under the name Lyons Wakeman in the Union Army during the American Civil War. Born in Afton, N.Y., on Jan. 16, 1843, she was one of nine children raised on the family's farm.
Wakeman moved to Chicago, passing as a man in 1862, to work as a boatman. She later enlisted in the Union Army, claiming she was 21 years old. She spent her first years in the Army stationed in Alexandria, Va., and Washington, D.C. She wrote home to her family frequently, describing the experience she was having as a soldier.
In February 1864, Wakeman first saw battle during the Red River Campaign in Louisiana. Afterwards, she became ill with dysentery and was sent to a Marine Hospital in New Orleans.
Wakeman died from her illness on June 19, 1864. Today, she is buried at Chalmette National Cemetery. For more on Wakeman's story, visit here https://www.battlefields.org/learn/biographies/sarah-rosetta-wakeman.
We honor her service.