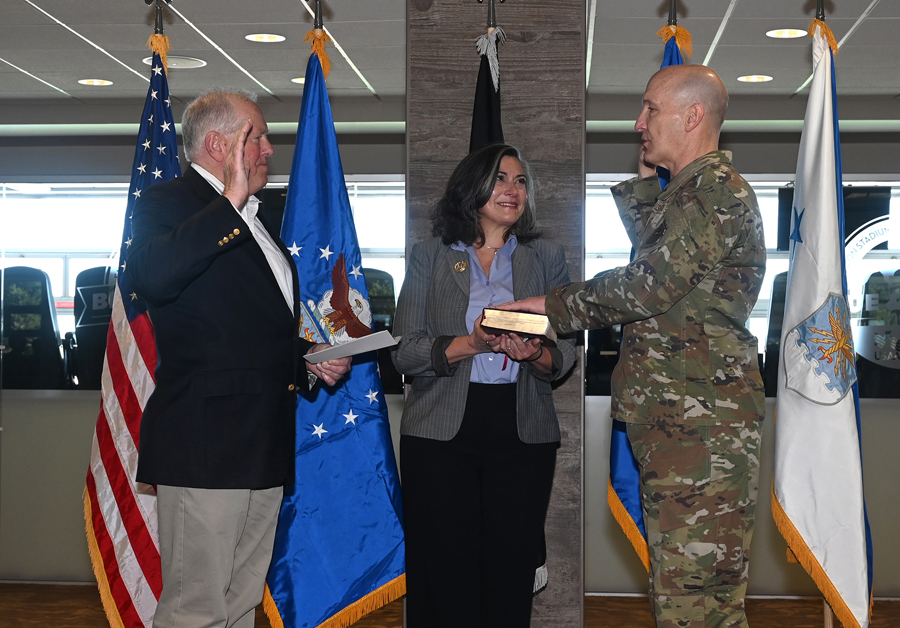 The U.S. Senate confirmed Gen. David W. Allvin Nov. 2, 2023, to be the 23rd Air Force chief of staff, partially breaking through a blockade on all military confirmations to install the decorated commander, strategist and pilot as the service's highest-ranking officer and uniformed leader.
The vote was 95 to 1.
Speaking moments after his confirmation was final, Allvin said, "It is truly an honor to be confirmed as the 23rd Chief of Staff of the Air Force. My wife, Gina, and I are humbled by this opportunity, and we are eager to continue to serve our Air Force, our Airmen, and their families."
Allvin, who was nominated for the job by President Biden, formerly served as Air Force Vice Chief of Staff. He succeeds Gen. CQ Brown, Jr., who is now serving as chairman of the Joint Chiefs of Staff.
"We are grateful for the stellar examples set by General CQ Brown, Jr., and his wife, Sharene. Gina and I look forward to continuing to serve with them in our new roles," Allvin said.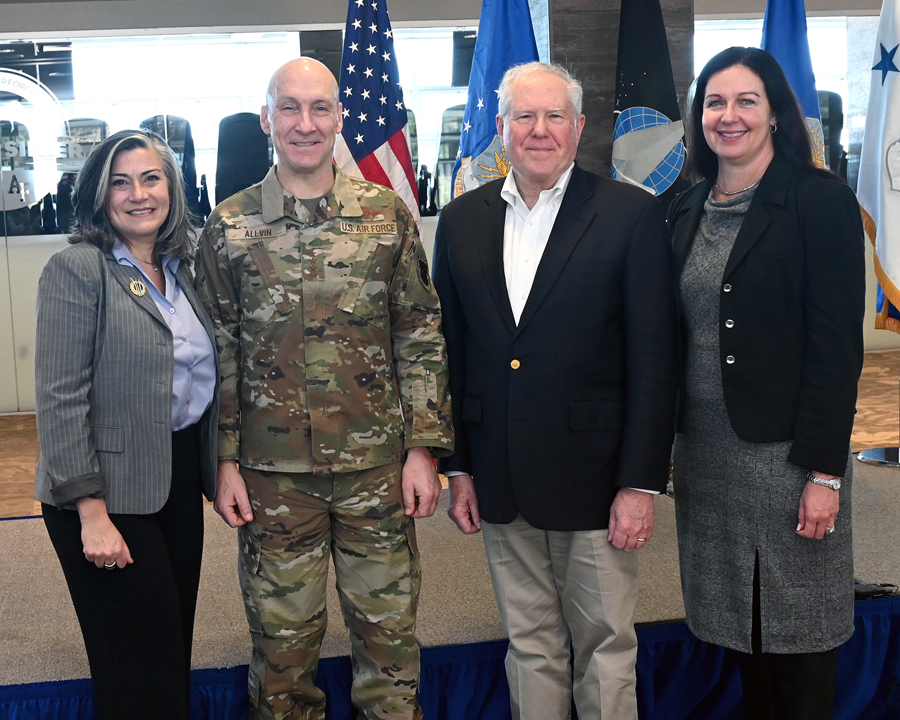 Allvin also echoed sentiments expressed during a hearing in September when the Senate Armed Services Committee was considering his nomination.
"In today's dynamic environment, our service faces both significant challenges and tremendous opportunities — the world's greatest Air Force will meet them head-on just as innovative Airmen have done for generations," he said.
Secretary of the Air Force Frank Kendall praised Allvin's confirmation, history and qualifications to lead the service at a turbulent moment in history.
"On behalf of the Department of the Air Force, we welcome General Allvin as the 23rd Chief of Staff of the Air Force," Kendall said. "He has guided many of our most important initiatives to improve the Air Force, including recruiting and operations. Kristyn Jones and I have full confidence in his leadership, integrity, and ability to lead the Air Force as we continue our efforts to modernize and overcome the challenges that threaten our continued security and prosperity. We also express our gratitude to Gina and the Allvin family as they have supported him through numerous challenging assignments and frequent moves."
Chief of Space Operations Gen. Chance Saltzman joined Air Force leaders in celebrating the confirmation.
"The dynamic challenges we all face will require strategic thinking like General Allvin's to overcome, and I consider the Space Force fortunate to have him as a teammate," Saltzman said. "Partnerships like ours will remain a key component to our shared success, and I look forward to continuing our work together."
With confirmation comes the full legal authority to organize, train and equip Airmen to meet the current and emerging security needs of the nation, allies, and partners. Allvin told the Senate Armed Services Committee that he would push to continue modernizing the service and refine policies and practices that touch on everything from operations to quality of life for Airmen and their families.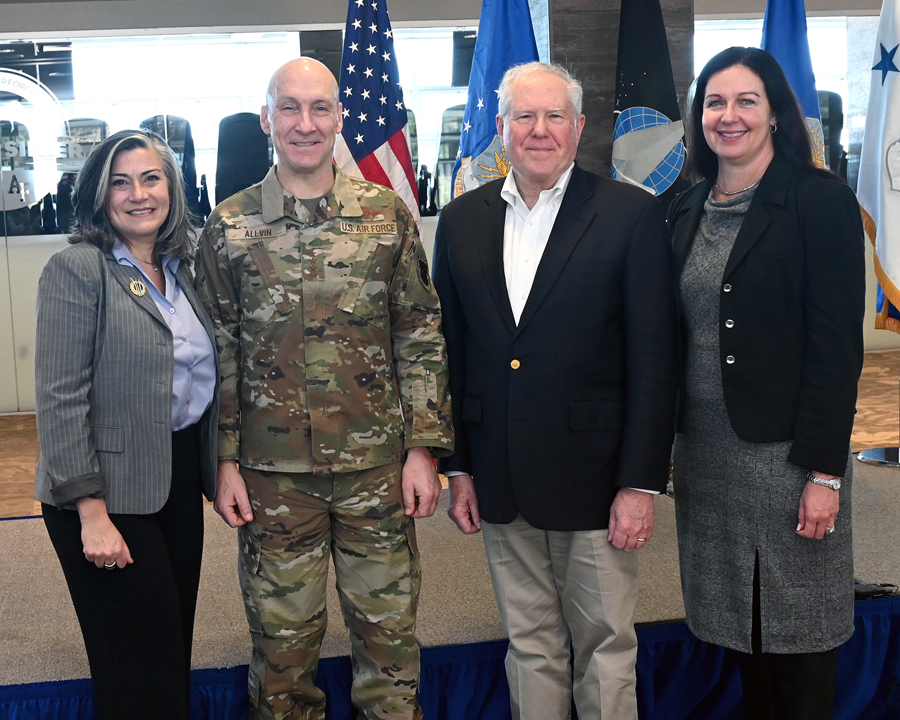 "Our nation is coming to grips with the rapid pace of change that is upon us, and with those intending to act out against our national interests while aggressively seeking the means to do so," Allvin told the committee. "America's national security focus is crucial as we navigate this new global landscape with our allies and partners, especially as opportunities for distraction and confusion are increasingly exploited."
Allvin has a deep and accomplished record as an Air Force officer with 37 years of experience in a wide variety of important and demanding roles.
A 1986 graduate of the Air Force Academy, Allvin is a command pilot with more than 4,600 flight hours in over 30 aircraft, including 800 test flight hours and 100 flight hours in combat.
He has commanded at the squadron and wing levels, which included serving as the commander for the 97th Air Mobility Wing and 618th Air and Space Operations Center. He also held major command staff assignments and served in several Joint Staff positions, including as commanding general for the NATO Air Training Command – Afghanistan and NATO Training Mission-Afghanistan/Combined Security Transition Command-Afghanistan, and commander for the 438th Air Expeditionary Wing.
Allvin has served as the director for Strategy and Policy for Headquarters U.S. European Command and director for Strategy, Plans, and Policy, Joint Staff.  Most recently, he served as Vice Chief of Staff of the U.S. Air Force.