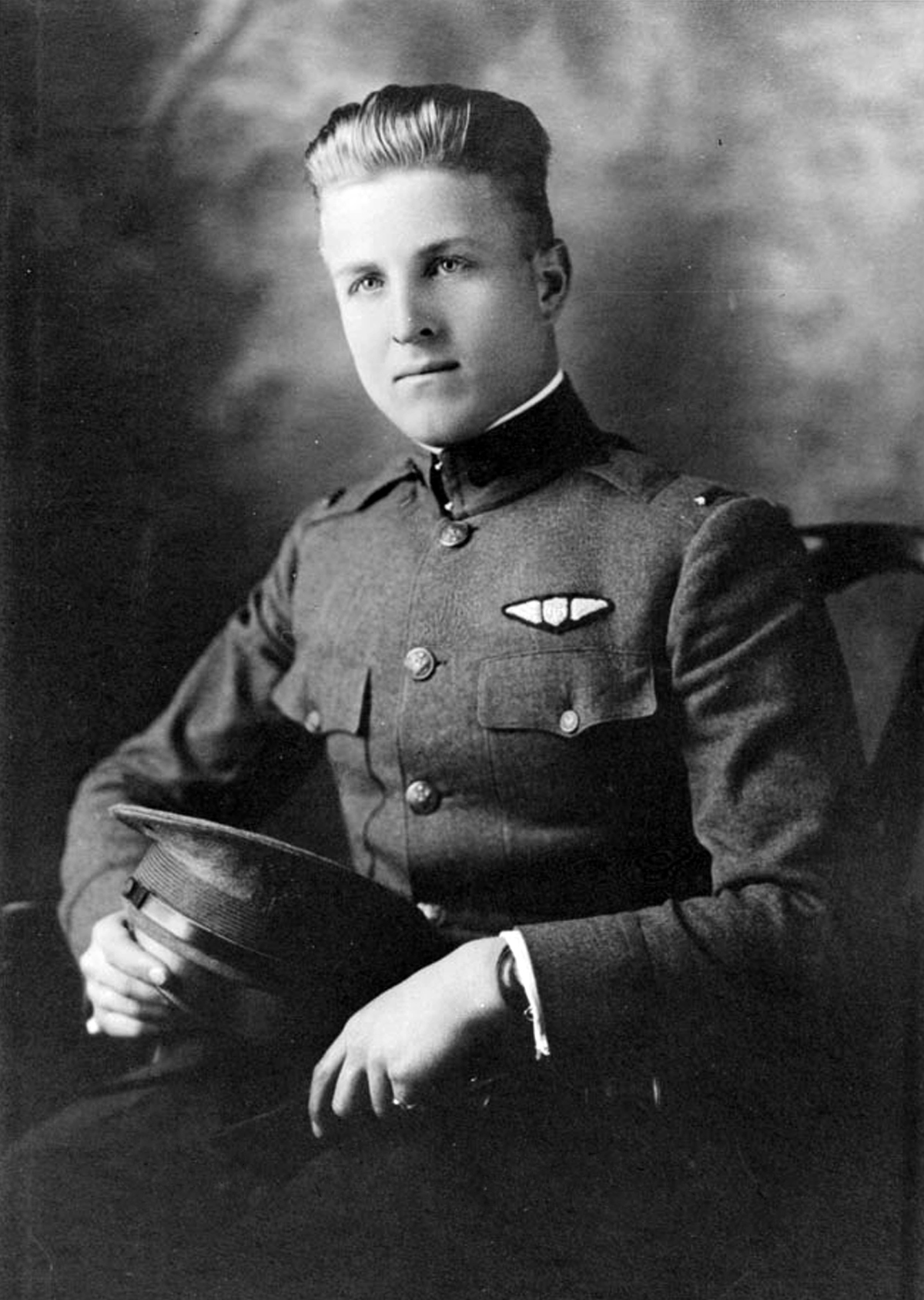 Luke AFB Thunderbolt – Base Newspaper for Luke AFB, serving the West Valley region of Phoenix, AZ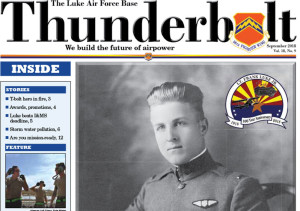 Thunderbolt Digital Edition – September 7, 2018
Welcome to the Luke AFB Thunderbolt Digital Edition! Sept. 2018 marks the 100-year anniversary of the death of Lt. Frank Luke, Jr., for whom Luke AFB is named. Luke, a WWI flying ace known for his daring and independent spirit, was killed in action on Sept. 29, 1918 in Murvaux, France. Born in Phoenix, he earned the nickname "Arizona Balloon Buster" for his successful targeting of numerous enemy observation balloons. Famed aviator Capt. Eddie Rickenbacker deemed Luke "the most daring aviator and greatest fighter pilot of the entire war." Litchfield Park Field was redesignated Luke Field June 6, 1941. Since that time, Luke Field/Air Force Base has trained and graduated more than
60,000 pilots who fly in the spirit and tradition of Lt. Frank Luke. Learn more about Luke and his accomplishments on page 8.
Also this week, we have the latest round of Salutes and Awards (page 4). Check out the list and see if any of your friends or coworkers deserve congrats! On page 3, we share the story of Tech. Sgt. Michael Cleary, 56th Equipment Maintenance Squadron, whose selfless actions saved the lives of three families in the path of California wildfires earlier this summer. And click through to our center spread for a great photo feature highlighting the 310th Fighter Squadron and their efforts to maximize pilot production to combat the Air Force's pilot shortage.
All this, plus information on Luke community and family resources, in this month's issue of the Thunderbolt! Copies of the newspaper hit the streets on base starting September 7th. Pick one up when you're out and about this weekend, or click on the link below to access a digital copy of this month's edition of Thunderbolt, viewable on your computer or mobile device. "Like" our Facebook page for daily updates on news coming out of Luke and other military and defense installations in the desert southwest. It's our privilege to serve you – have a great weekend! #aerotechnews #lukeafbnews
http://online.flipbuilder.com/vzwd/yezz/