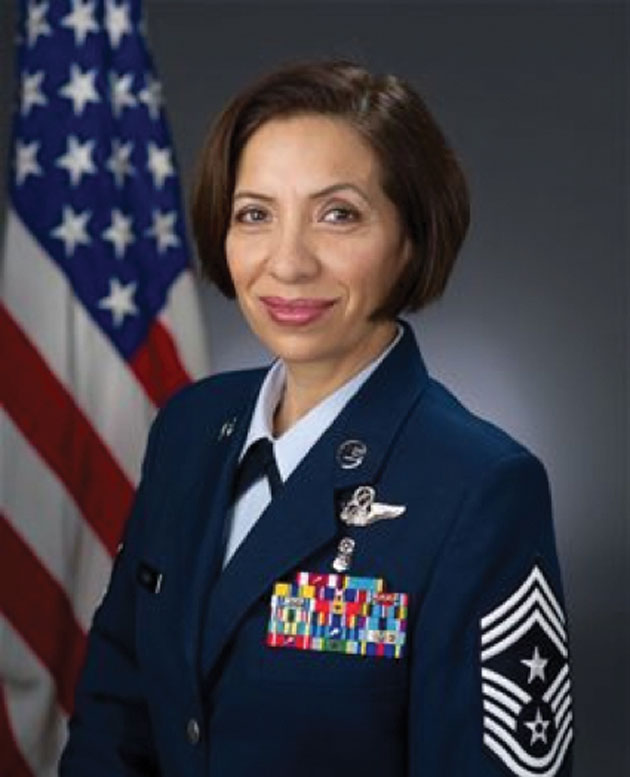 ROBINS AIR FORCE BASE, Ga. — The Chief of the Air Force Reserve has announced the new Command Chief Master Sergeant for Air Force Reserve Command.
Chief Master Sgt. Ericka E. Kelly, command chief for the 349th Air Mobility Wing, Travis Air Force Base, California, and former command chief for the 452 AMW, March Air Reserve Base, California, will fill AFRC's top enlisted position, according to a release from Lt. Gen. James F. Jackson, commander of Air Force Reserve Command and chief of the Air Force Reserve.
Kelly will replace Command Chief Master Sgt. Cameron Kirksey, who is scheduled to retire in March.
Kelly spent most of her nearly 32 years of military service in the aeromedical evacuation career field. She transferred to the Air Force Reserve in 1993. During her career she has deployed numerous times in support of contingency operations including Operation Restore Hope and Operations Enduring Freedom and Iraqi Freedom.
Kelly is an aeromedical evacuation evaluator and has more than 1.400 flight hours aboard C-9A, C-17A, C-130H, WC-130J, C-141B/C and KC-135R aircraft.