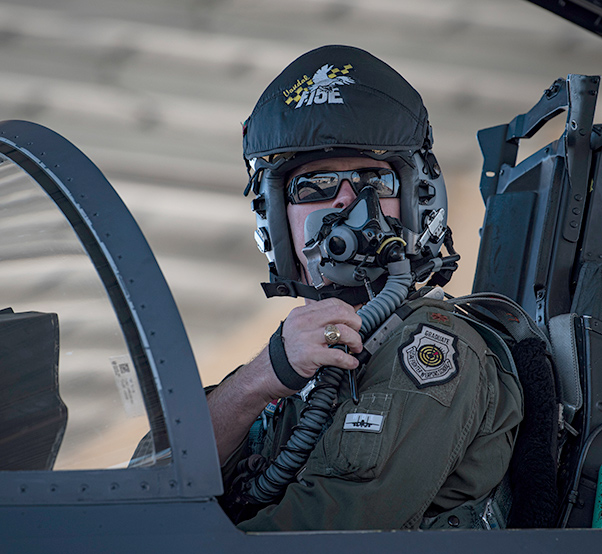 The U.S. Air Force Weapons School fighter pilots are preparing for rigorous combat battle rhythms with the integration of rapid crew swap exercises.
These exercises require aircrews and aircraft maintainers to launch and recover the jets in one-third the normal time.
In a rapid crew swap, the aircrew lands and stays with the aircraft while maintenance performs the minimal actions required to relaunch it. After checks are complete, and the aircraft is refueled or re-armed, a new crew takes over and the aircraft is launched.
Performing within shorter flying windows necessitates communication, increases the number of training sorties and strengthens real-world combat training.
The logistics of a rapid crew swap can be complex, so success hinges on the communication between the air crew and multiple supporting units.
Scheduling is also a vital part of the preparation for a rapid crew swap. With limited flying windows for maintenance and refueling, communication between units is key. Participants must understand their role in order to make the flying window and ensure safety during this exercise.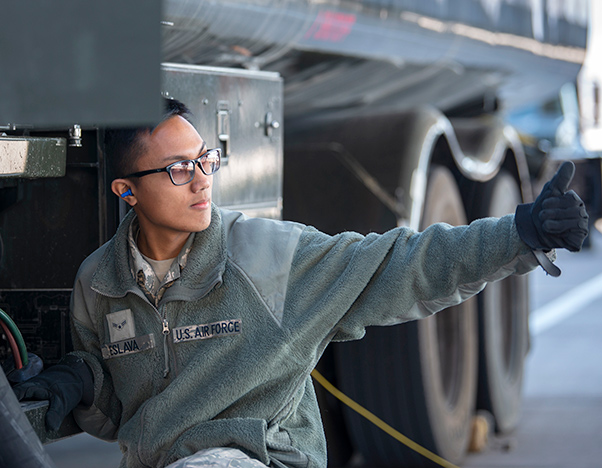 "These swaps can be dangerous if things are not done correctly," said Maj. John McFarland, 17th Weapons Squadron weapons systems officer and F-15E Weapons School instructor. "We have to make sure proper safety procedures are followed given the short amount of time we are operating in. The aircrew has to understand our role, maintenance has to know their checklist, and fuels must be properly inspected and ready to go. Everyone must be educated on their primary tasks and responsibilities so this operation can run as smooth as possible."
More importantly, these training exercises, supported by the 757th Aircraft Maintenance Squadron Strike Aircraft Maintenance Unit and the 99th Logistics Readiness Squadron, serve to prepare Airmen for peer adversaries in deployed environments.
"The Air Force has been looking at the expeditionary wing in terms of having a jet from an austere location land, refuel with gas, reload with weapons and immediately take off for the fight," said McFarland. "These exercises have real world implications for agile combat support."
In real world scenarios efficiency is crucial and time is critical. A rapid crew swap from landing to take-off is about an hour. The normal turn time for recovery and launching jets are about three hours.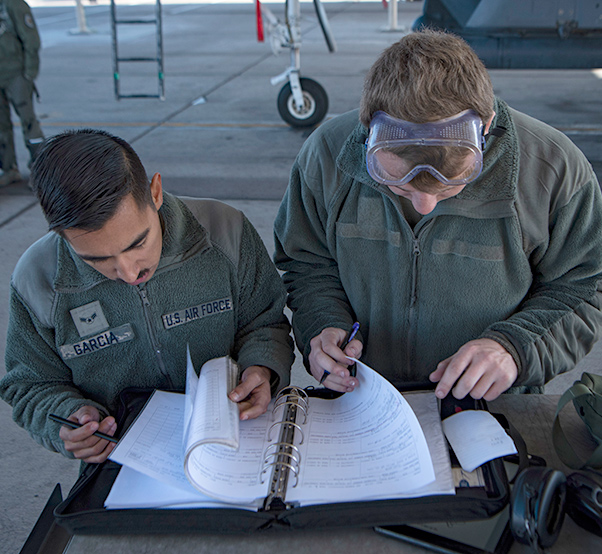 "Rapid crew swaps allow maintenance to spend less time launching and recovering jets," said McFarland." Maintenance can launch two additional jets in the same flying window, saving man-hours while buying pilots more time in the air."
To take advantage of this additional air time, the USAFWS integrates rapid crew swamps into their Basic Fighter Maneuver phase of the Weapons School F-15E course. Within this phase, which is a classic three-dimensional dog fight, students learn how to engage the full capabilities of the aircraft, so training time is essential, said McFarland.
In the fight to sustain lethality and stay ahead of our adversaries, the USAFWS have integrated rapid crew swap exercises to enhance their training. They believe that improvements on current exercises and the way we train will pay major dividends in the future.
"We train to better our procedures and to produce more sorties," said Airman 1st Class Bonifacio Garcia II, 757th AMXS Strike AMU tactical aircraft maintainer, who has participated in more than 20 rapid crew swaps, assigned to the 757th AMXS. "Rapid crew swaps are great training because they prepare us for combat or real-life situations."