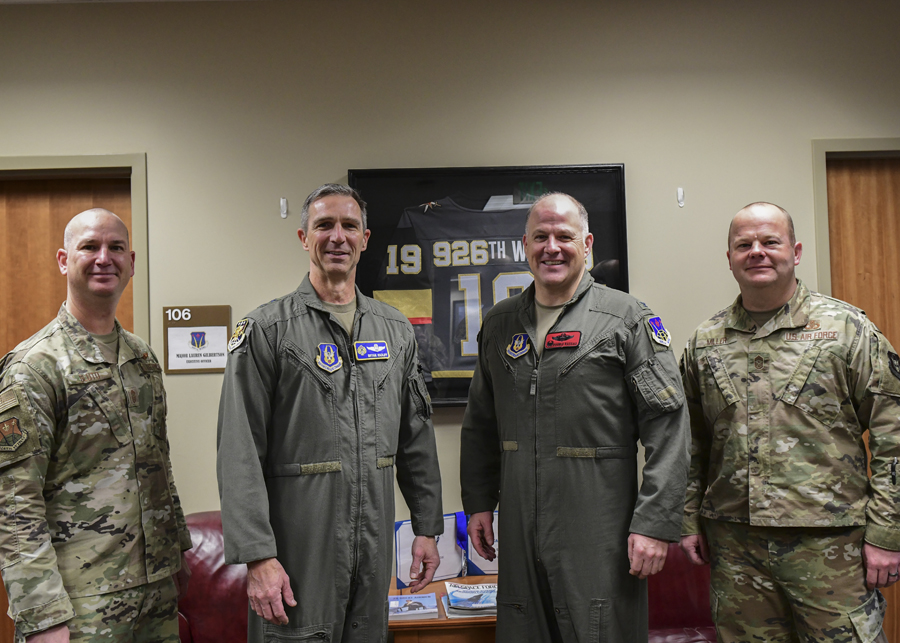 Air Force photograph by Tech. Sgt. Lorna Booze
Maj. Gen. Radliffe (second from left), 10th Air Force commander, visited the 926th Wing Jan. 8, 2022, at Nellis Air Force Base, Nev. Also pictured are (from left) Chief Master Sgt. Christopher S. Bluto Jr., 10th AF command chief; Col. Sean M. Rassas, 92th Wing commander; and Chief Master Sgt. Paul Miller, 926th Wing command chief master sergeant.
Tenth Air Force is headquartered at Naval Air Station Joint Reserve Base Fort Worth, Texas, and directs the activities of more than 18,000 reserve, active duty and civilian personnel at 37 military installations throughout the United States. Tenth AF is the Air Force Reserve Command's most diverse numbered air force.