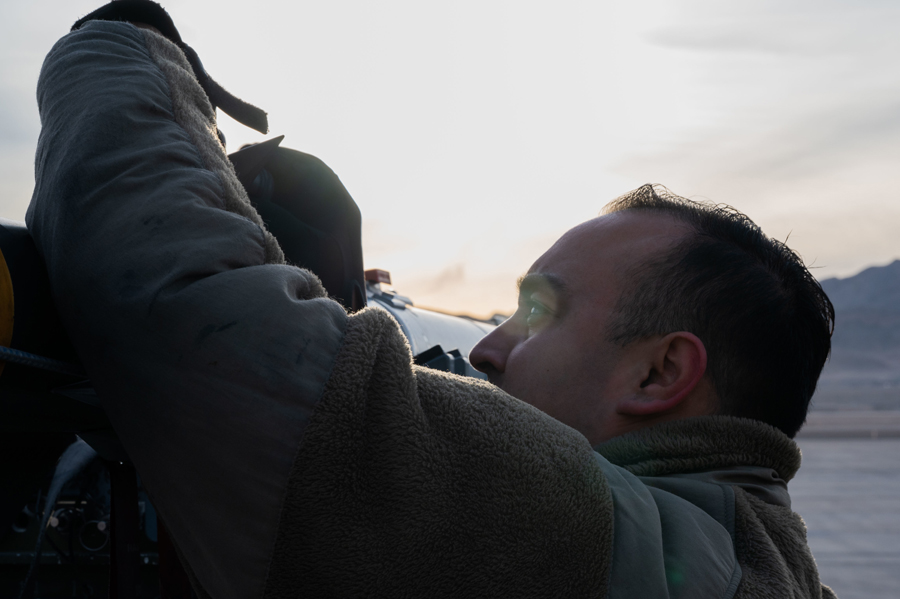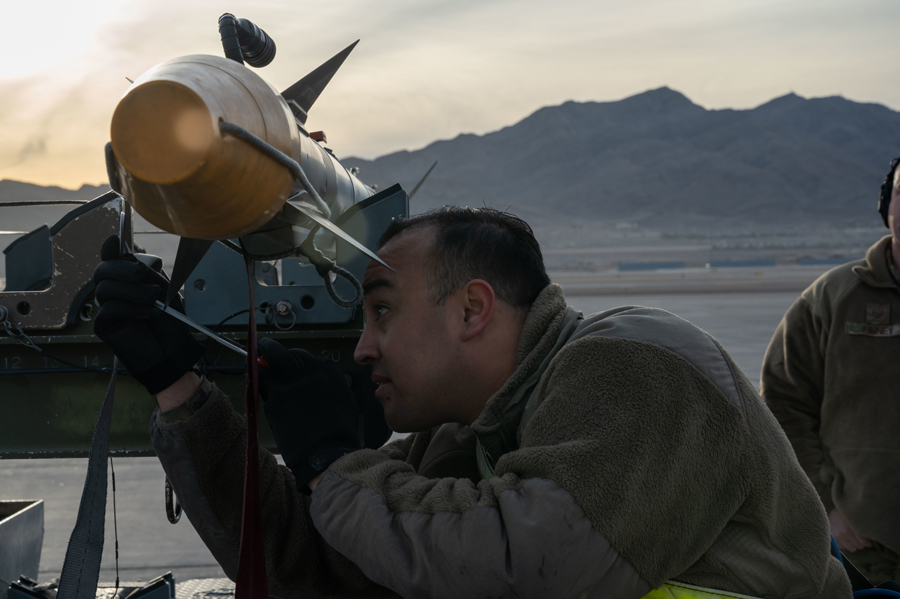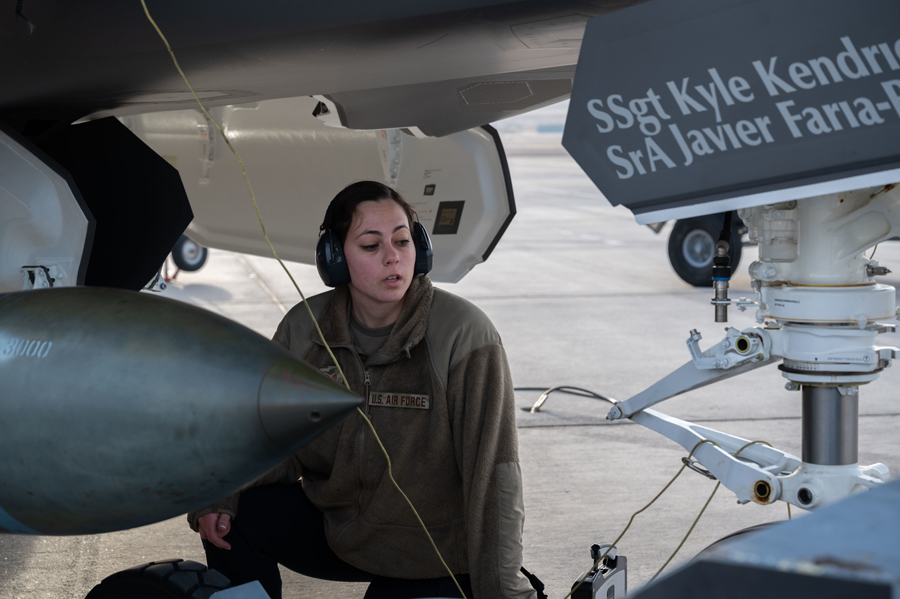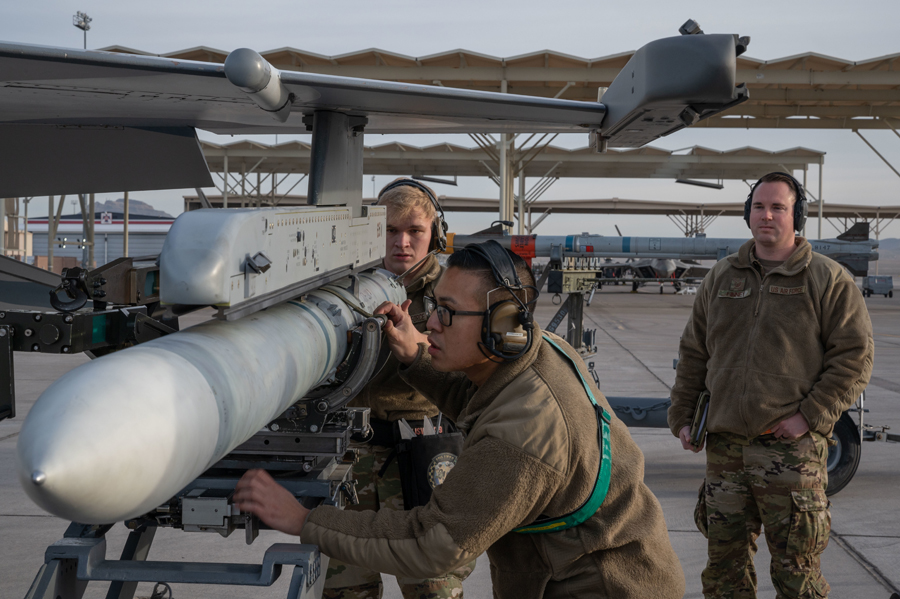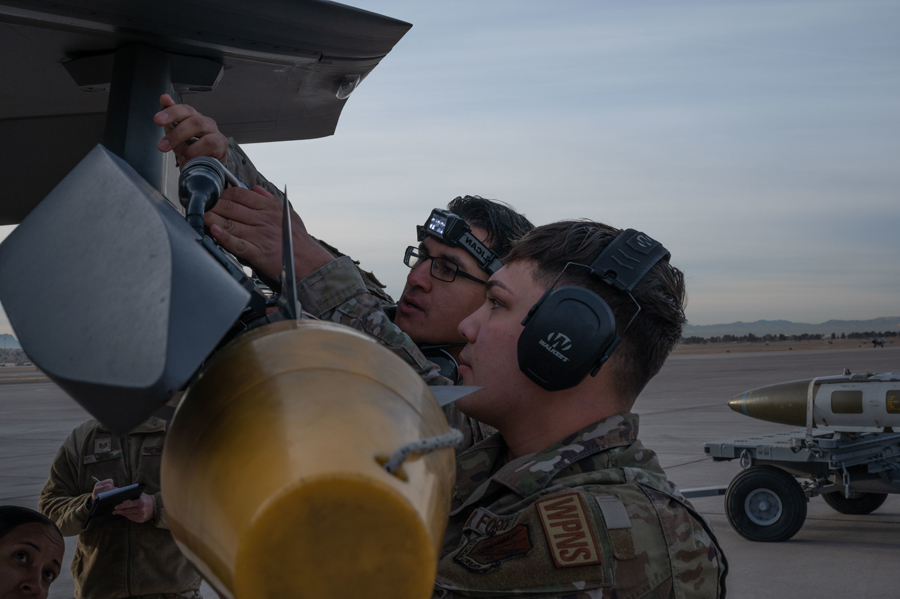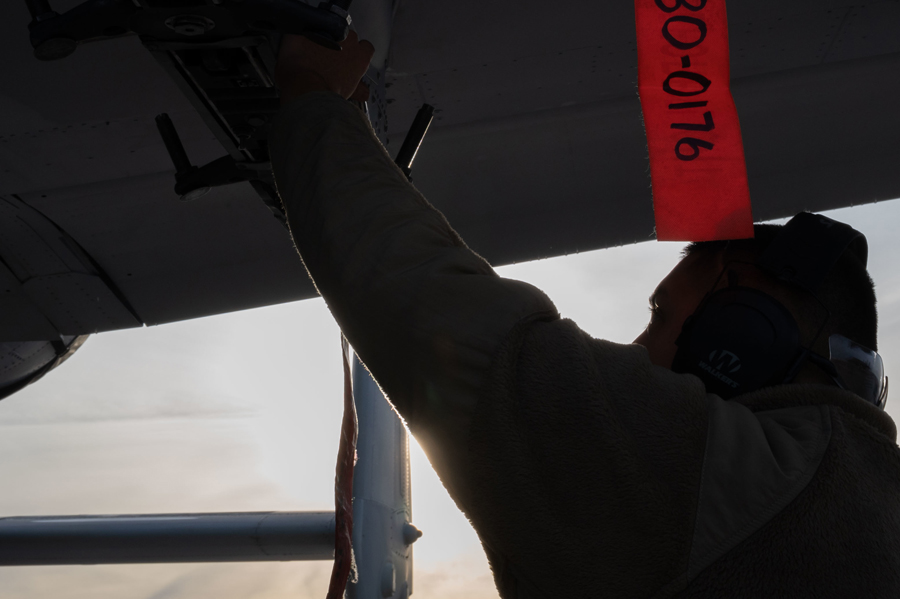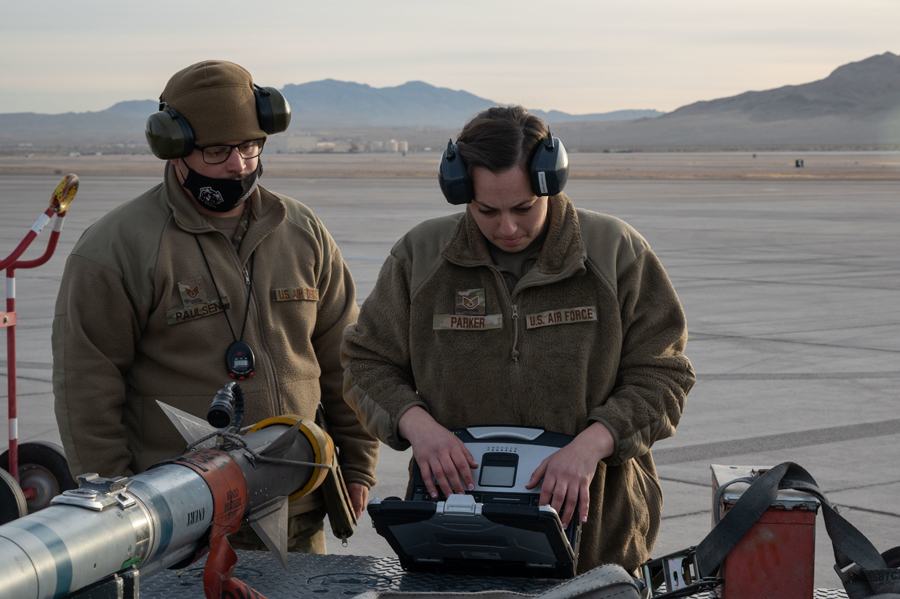 On Jan. 13, 2023, Airmen at Nellis Air Force Base, Nev., took part in the 57ty Maintenance Group Load Crew of the Year competition.
Congratulations to Thunder AMU for winning this year: Staff Sgt. Francisca Smith, Senior Airman Matthew Mondragon and Senior Airman Jacob Stowe.
Throughout the year, weapons crews hold competitions to test how safely they can load and unload ordinance to their respective aircraft while being timed. At the end of the year, the winners from each event compete against each other to see which team is the best.
Weapon load crews were graded on timeliness, safety and proficiency of loading and unloading munitions onto their respective aircraft.