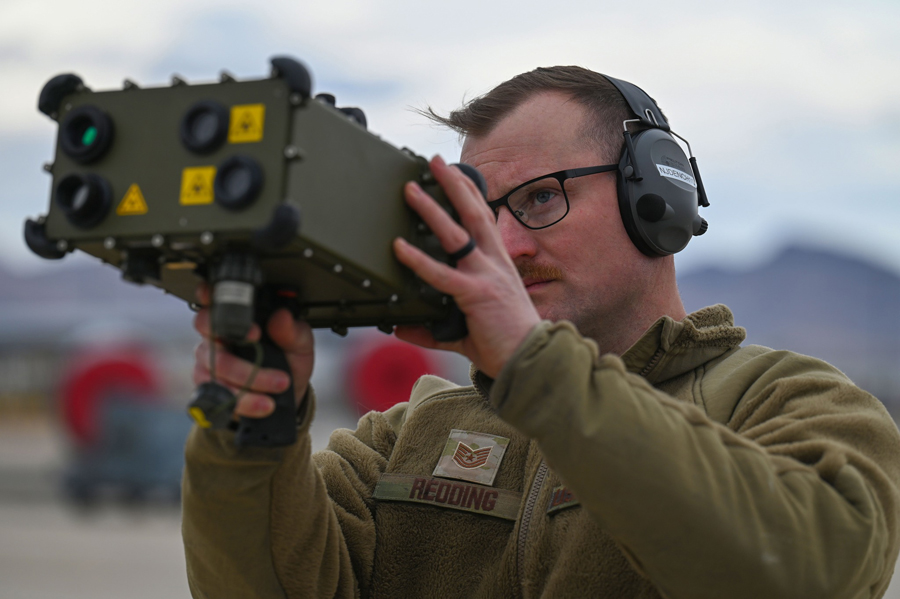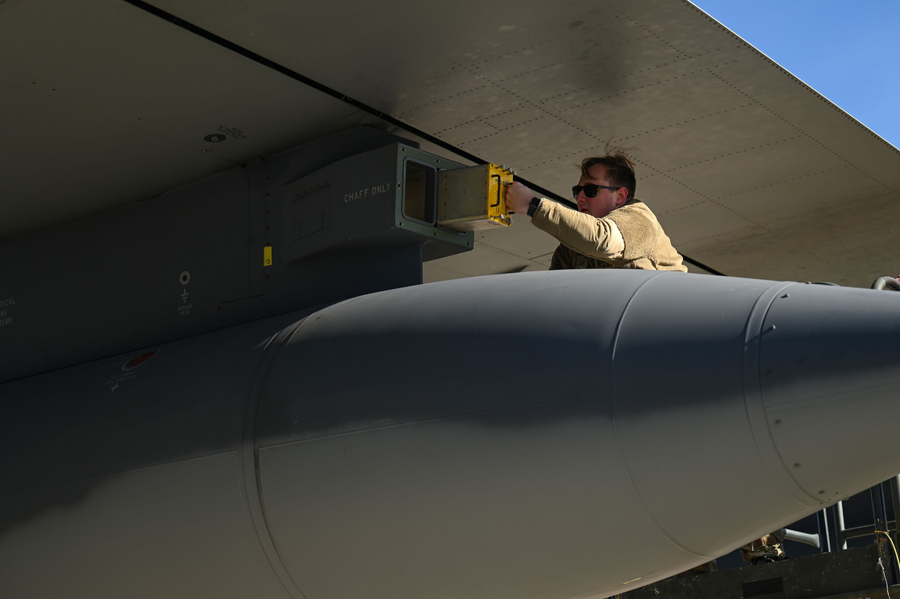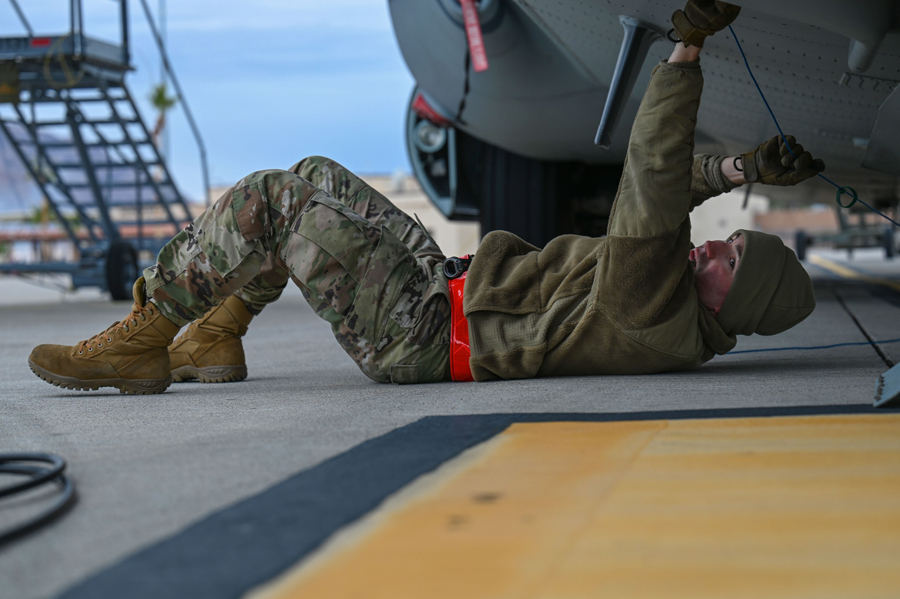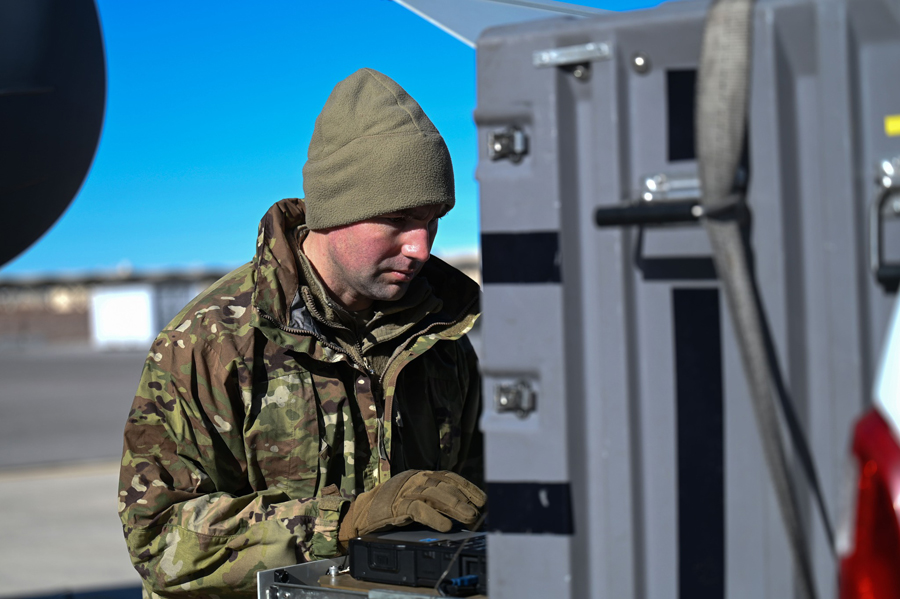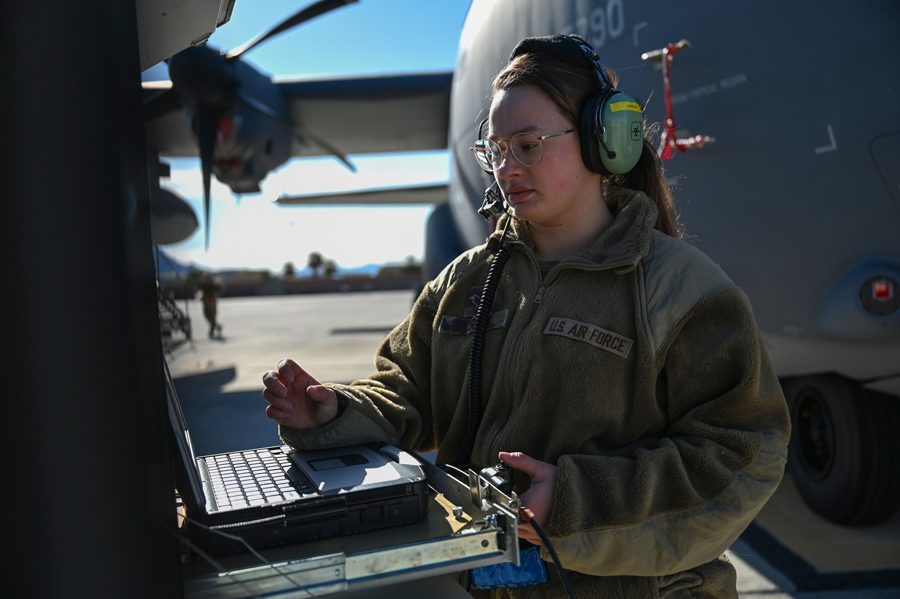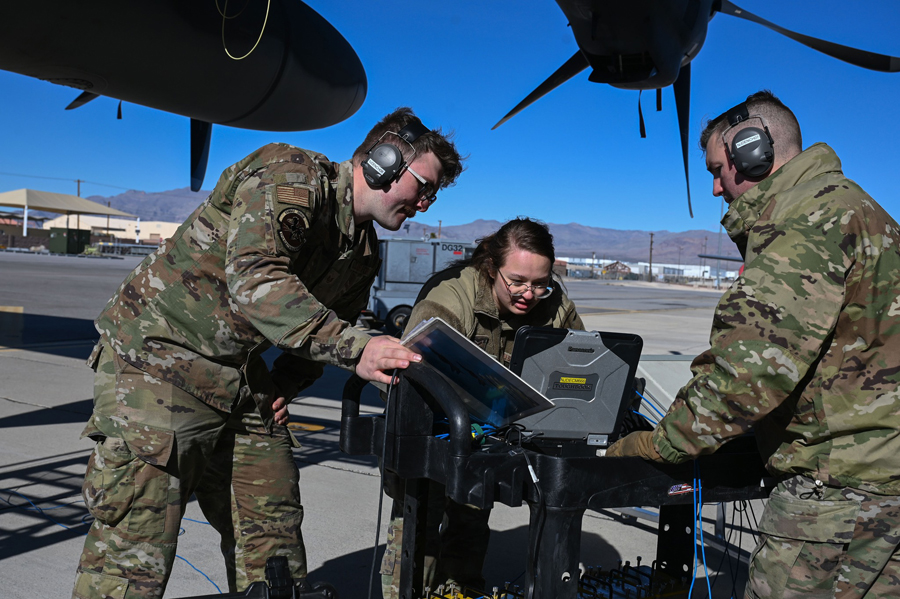 As Red Flag-Nellis 23-1 continues at Nellis Air Force Base, Nev., the Crews of the 350th Spectrum Warfare Wing are supporting warfighters during this realistic training environment that will put our EMS capabilities to the test.
Crews from the 87th Electronic Warfare Squadron are conducting their Combat Sheild mission, which involves assessments of multiple U.S. Air Force aircrafts' EW defensive capabilities in an effort to find and eliminate deficiencies and increase our warfighters' lethality.
Airmen from the 87th EWS tested the radar warning systems, electronic countermeasures capabilities, counter measure dispense systems, and more while conducting their assessments of the HC-130 from Moody Air Force Base, Ga., during one of their assessments.
The 350th Spectrum Warfare Wing's focus on EMS-readiness at Red Flag 23-1 will directly support its mission to deliver adaptive and cutting-edge EMS capabilities to warfighters, preparing them to beat China across the spectrum of battle.