The 432nd Wing/432nd Air Expeditionary Wing Airmen hosted a Polish delegation visit to Creech Air Force Base, Nev., March 30, 2023, to provide insight into remotely piloted aircraft infrastructure requirements.
The Polish delegation met with Airmen to learn about RPA airfield and maintenance facilities, communications infrastructure, as well as the base's munitions storage area, showcasing how they enable and support the mission.
"It was an honor hosting our visitors from Poland," said Col. Eric Schmidt, 432nd Wing/432nd Air Expeditionary Wing commander. "This visit served as an opportunity to improve our interoperability and our shared commitment to deter emerging threats and maintain operational capability."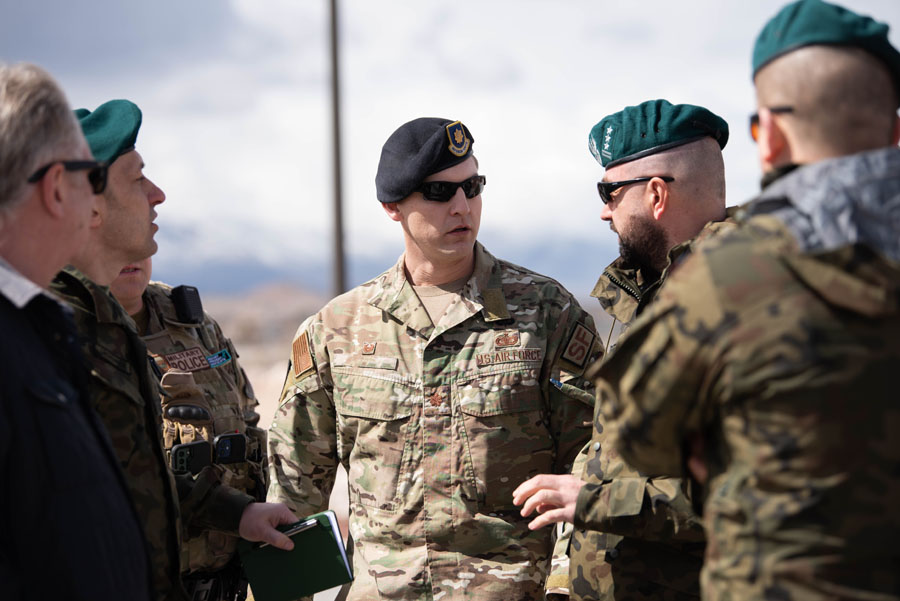 The visit bolstered NATO's Eastern Flank by preparing Poland for future RPA operations with the knowledge they've obtained during this visit. As a crucial strategic U.S. Ally in Central Europe, exchanging information to expand RPA airpower strengthens regional security.
"This is a very unique base," said Polish Brig. Gen. Dariusz Mendrala, NATO Security Investment Program director. "This visit has been very informative for NATO's mission in safeguarding our Allies' freedom and security."
The visit was hosted in support of the Enhanced Defense Cooperation Agreement, enacted on August 15, 2020. Within EDCA, two new programs were implemented— Poland Provided Infrastructure and Poland Provided Logistics Support.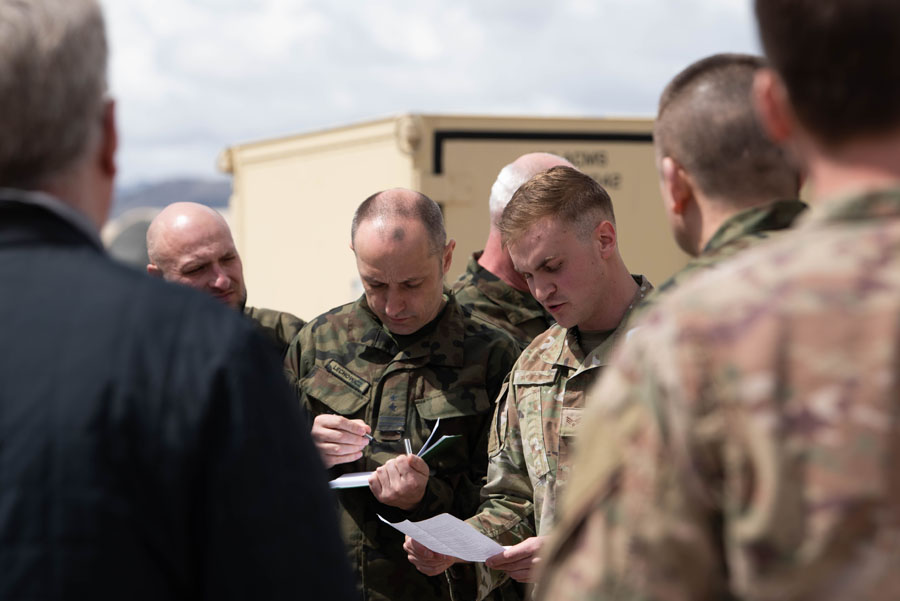 The PPI program includes 113 military construction projects at 11 Agreed Facilities Areas across Poland to support interoperability and increase the capability of forces operating in Poland.
Under the PPLS program, Poland provides logistical support for U.S. forces at AFA locations. This support includes facility maintenance, fuel cost sharing, food service, lodging, storage, fire and emergency services, medical response, and telecommunications infrastructure services.
"Poland's commitment to the U.S. forces and RPA airpower expansion in Poland strengthens the partnership and cooperation between the U.S. and Poland, yielding security benefits for both nations in the years to come," said Schmidt.