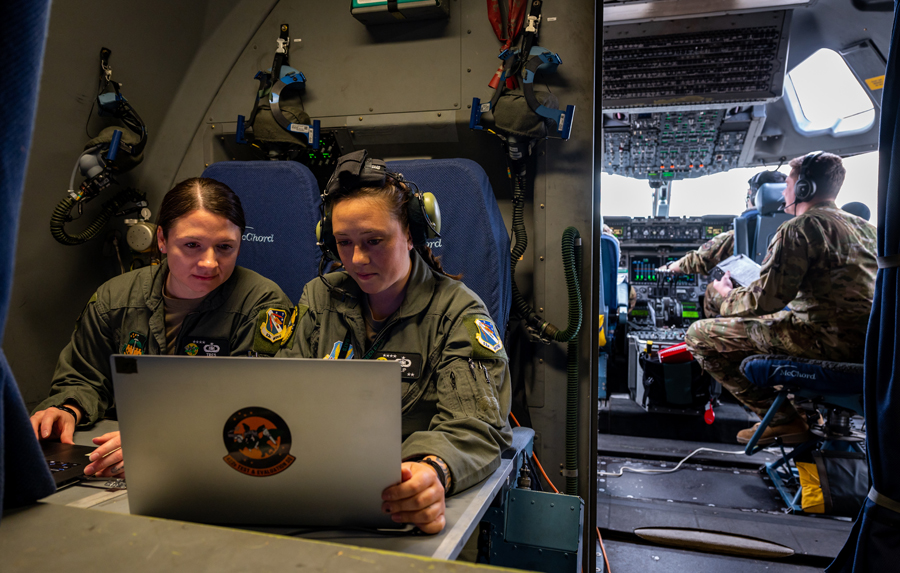 The 422nd Test and Evaluation Squadron Command and Control Division at Nellis Air Force Base, Nev., built upon their previous work by expanding the use of a mobile C2 concept to include simultaneous operations from an airborne C-17 and a Mobile Tactical C2 vehicle during exercise Black Flag 23-1 in late February, 2023.
The 422nd TES C2 Division worked in conjunction with the 62nd Airlift Wing and Joint Communication Support Element to execute synchronized Tactical C2 operations between a ground team operating "on the move" and an air team on board a C-17 during the missions.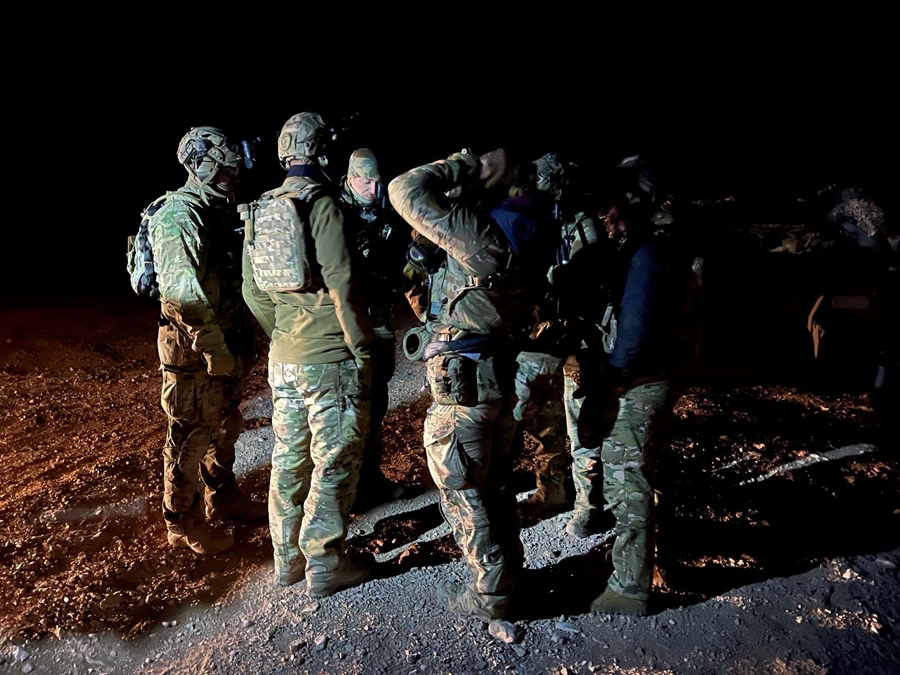 The ground team was integrated with Tactical Air Control Party and Pararescue Jumper forces to execute non-traditional Reconnaissance and Personnel Recovery operations while the air team on the C-17 employed Weapons Directors and an Air Battle Manager, typically found in a ground-based Control and Reporting Center or Airborne Warning and Control System, to manage the air war with multiple Joint fighter aircraft.
"The current entities that perform these responsibilities were born from a Cold War mindset and use archaic technology, resulting in large footprints of people and equipment that are more of a liability than a force multiplier," said Maj. Paden Allen, 422nd TES C2 Division commander. "We're testing options to provide a Combatant Commander increased maneuver flexibility and communications resiliency without sacrificing Command and Control capabilities."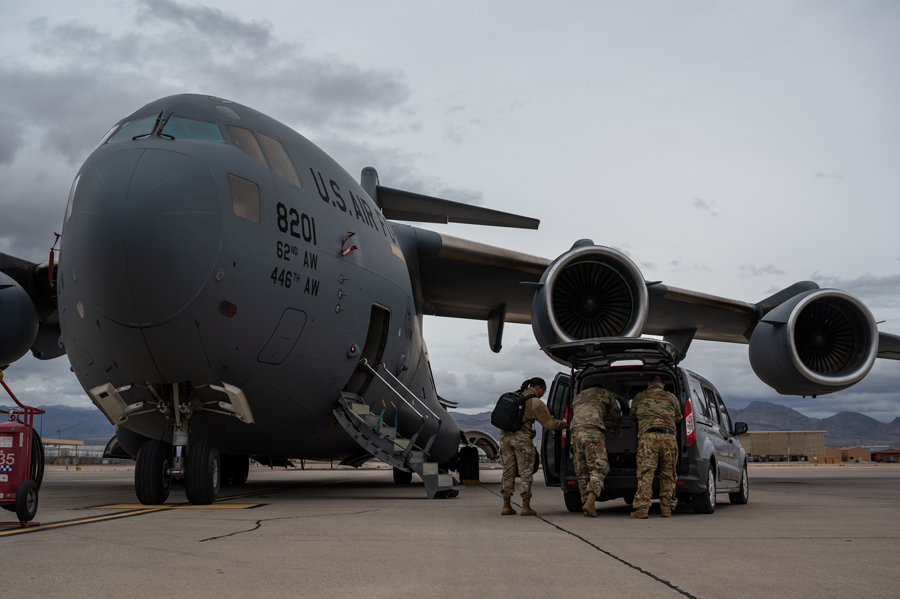 Access to real-time data and resources is critical to making timely and accurate decisions in combat. As the force continues advancing Agile Combat Employment training and tactics development, the ability to perform Tactical C2 in any environment is paramount to the success of the mission.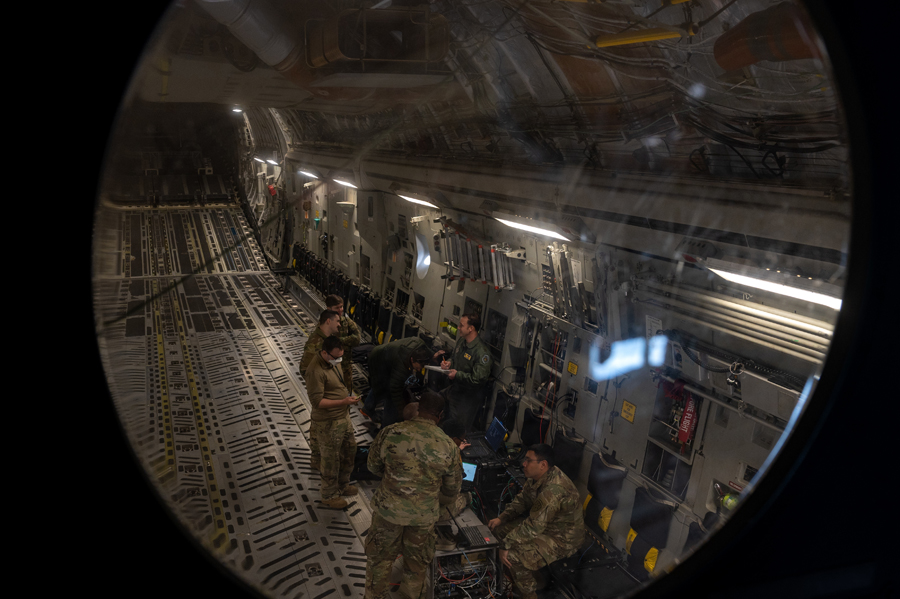 In the near term, Allen and his team are focusing on ensuring they capture information gained from this test event and share the results with the U.S. Air Force C2 community as well as Joint and Coalition partners. Future experimentation will continue to focus on the ability to resiliently communicate and synchronize effects between aircraft and other friendly forces as well as inform the next generation of Tactical C2 and Battle Management.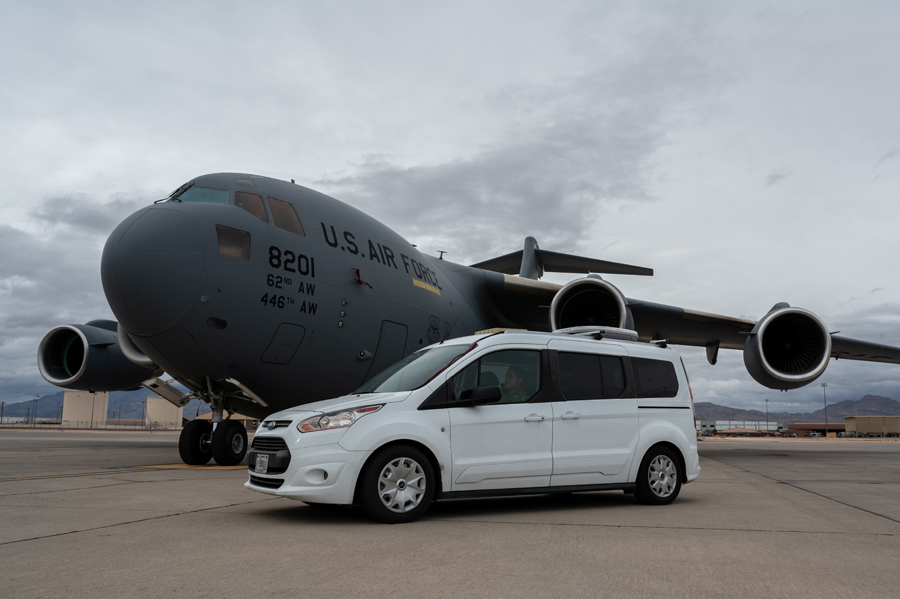 "We're already seeing a few changes occur in these lines of effort, all moving in the direction of multiple SecAF Operational Imperatives," said Allen. "Our efforts inform what can be done to mitigate the delay between retiring legacy airborne C2 and the arrival of the next generation platforms."
This test event provided a unique opportunity to explore Air Combat Command and Air Mobility Command integration in an environment that yields increased capability for both major commands. The goal is to continue expanding that relationship and improve on what the team learned and demonstrated during Black Flag 23-1.