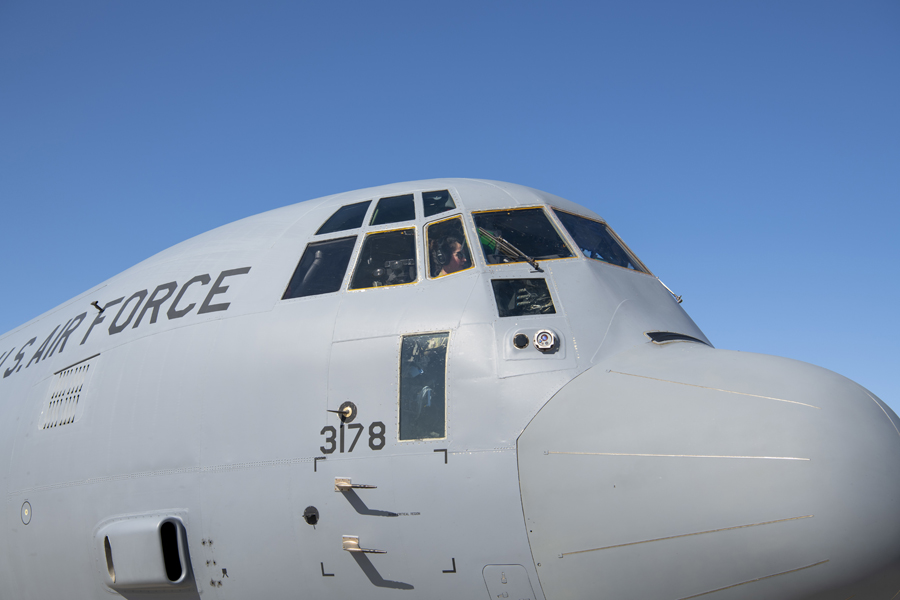 The 40th Airlift Squadron from Dyess AFB, Texas, and 1st Armored Division from Fort Bliss, Texas, conducted Operation Night King at Nellis Air Force Base, Nev., March 26, 2023.
"The exercise scenario was a battalion of Abrams were in combat for a few days and were in need of a refuel and resupply," said Capt. Nathaniel Roberts, 40th AS chief of tactics. "The idea is to take off and land at an unconventional landing zone, like a road or dried lakebed."
Joint exercises allow Army and Air Force units to strengthen communication tactics across branches while enhancing familiarization with one another's mission sets.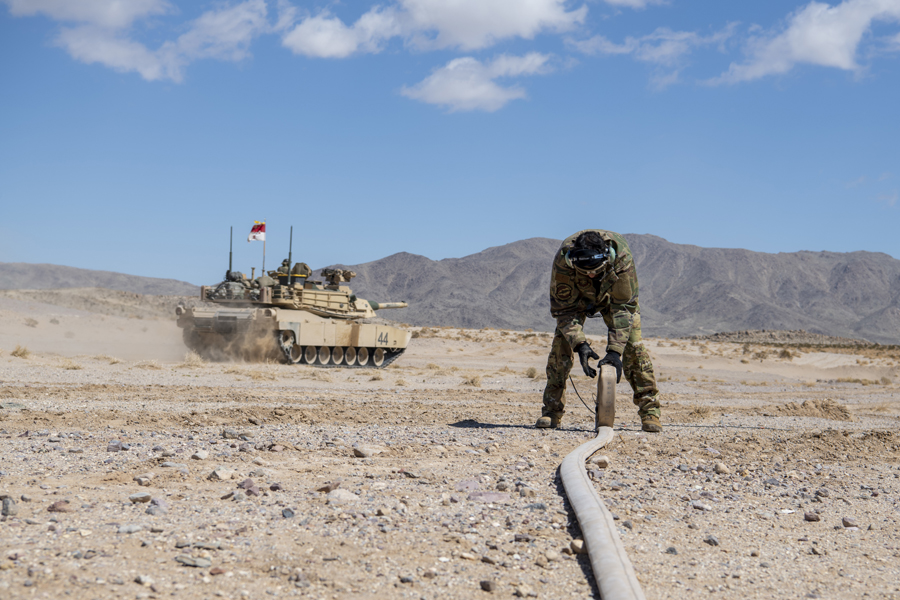 "During Operation Night King, we refueled eight M1A2 Abrams tanks from the 1st Armored Division in conjunction with the Green Flag-West exercise and National Training Center," said Roberts. "We were able to simultaneously fuel two tanks at a time with our engines running using the Robinson fuel kit within one hour while also simulating resupplying the division."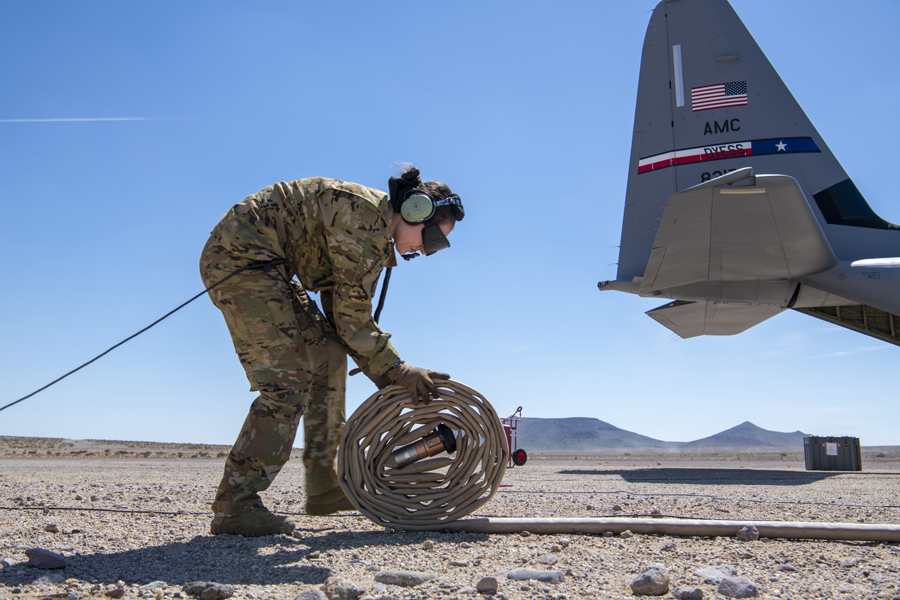 This new process will aid in refueling a higher number of M1A2 Abrams tanks faster while allowing multiple actions within a mission to be conducted at once. The C-130J aircrew can download supplies and take on wounded personnel simultaneously as the refuel occurs.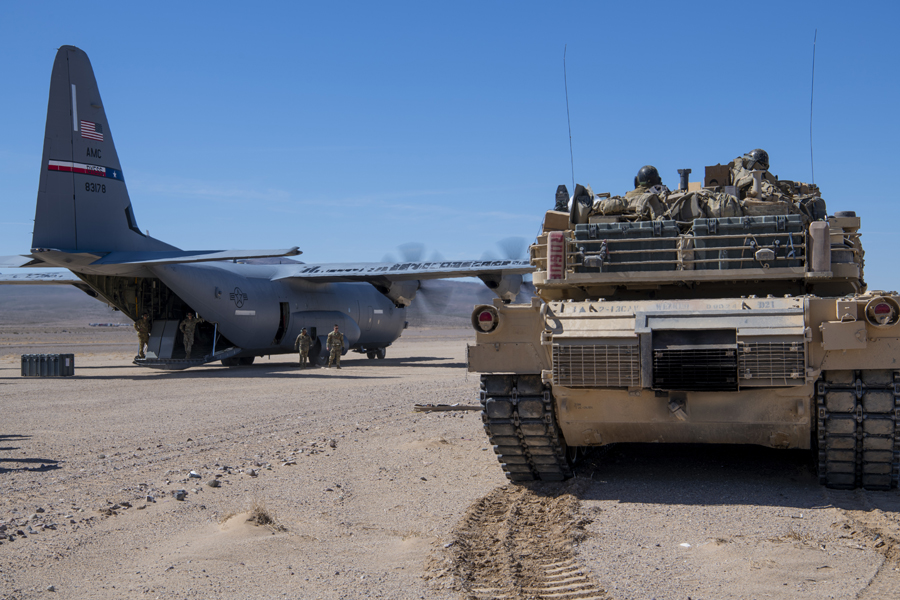 The Night King exercise demonstrated the 317th Airlift Wing's ability to work with joint forces to implement Agile Combat Employment capabilities to increase the Department of Defense's ability to generate combat power. The ability to fuel M1A2 tanks while delivering supplies and personnel within threat timeliness in a joint all-domain operation enables the Air Force and Army to maneuver efficiently around threats in a more innovative way.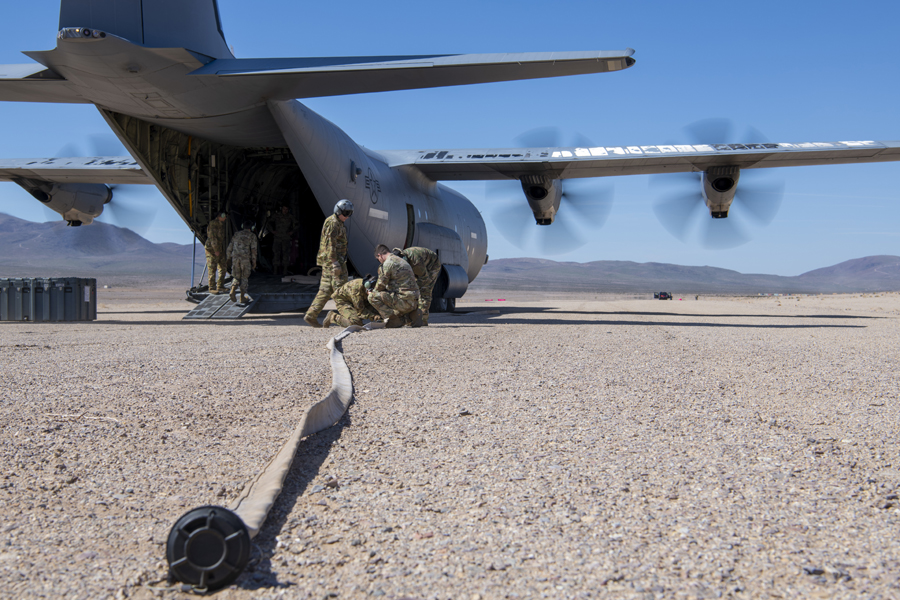 "The 317th Airlift Wing has been implementing ACE in our exercises, such as Operation Night King, to hone in on our muti-capable Airmen concepts and align ACE concepts to complicate the enemy's targeting process and create a space of flexibility for our friendly forces," said Col. Thomas Lankford, 317th AW commander. "This exercise allowed us to use a new and innovative process to expedite our joint forces' capabilities to continue the fight and advance on enemy lines. Our Hazard Airmen did a phenomenal job of not only working with our Army partners but also implementing ACE tactics in a simulated deployed location on a moment's notice."