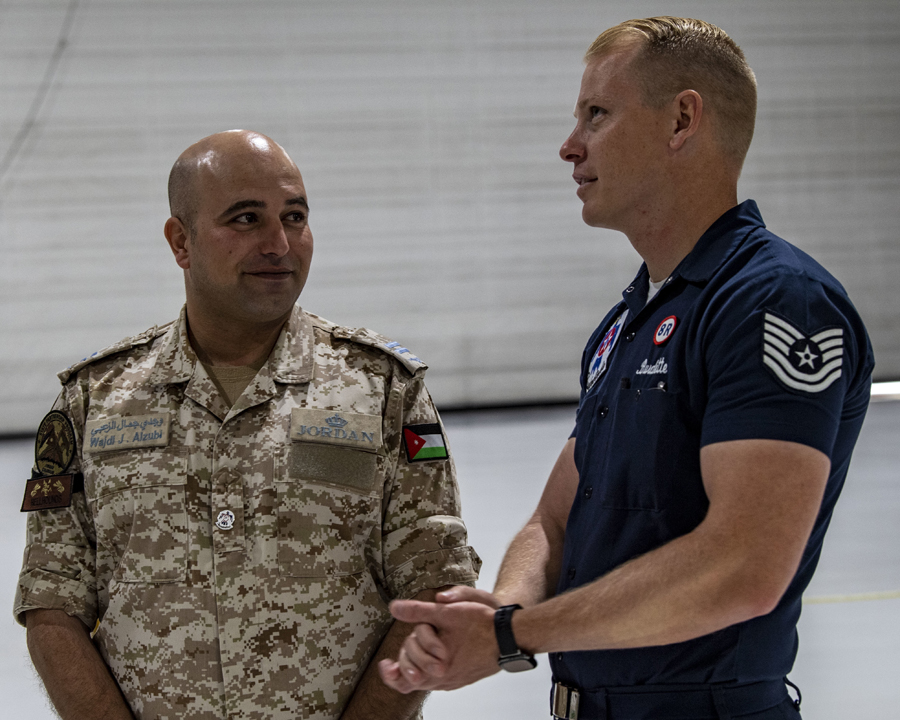 Chief Master Sgt. Kati A. Grabham, Ninth Air Force (Air Forces Central) Command Chief, hosted the AFCENT Senior Enlisted Leader International Summit May 2-4 2023, at Nellis Air Force Base, Nev.
The three-day summit focused on "Partnerships, Empowerment and Innovation" and provided 25 senior enlisted leaders from across the US. Central Command theater of operations and six partner countries the opportunity to strengthen partnerships, conduct training, and discuss issues impacting Airmen in the Middle Eastern community.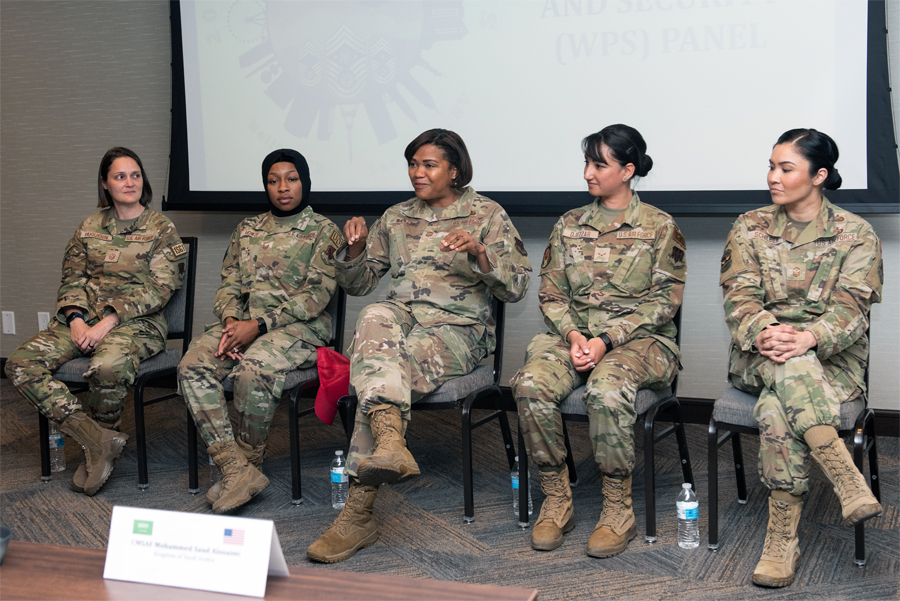 This is the second time AFCENT brought together Coalition and partner nation air component senior enlisted leaders, said Grabham. The first summit was held at Shaw Air Force Base, S.C., in January 2020.
"The strength of our capabilities are directly related to the strength of our relationships with our partner nations; what affects one country in the U.S. CENTCOM Area of Responsibility impacts all of us," said Grabham. "That's why this event is so important. It's an opportunity for us to enhance partnerships, discuss challenges, drive innovation and collaborate on processes to enhance the safety and security of the entire region."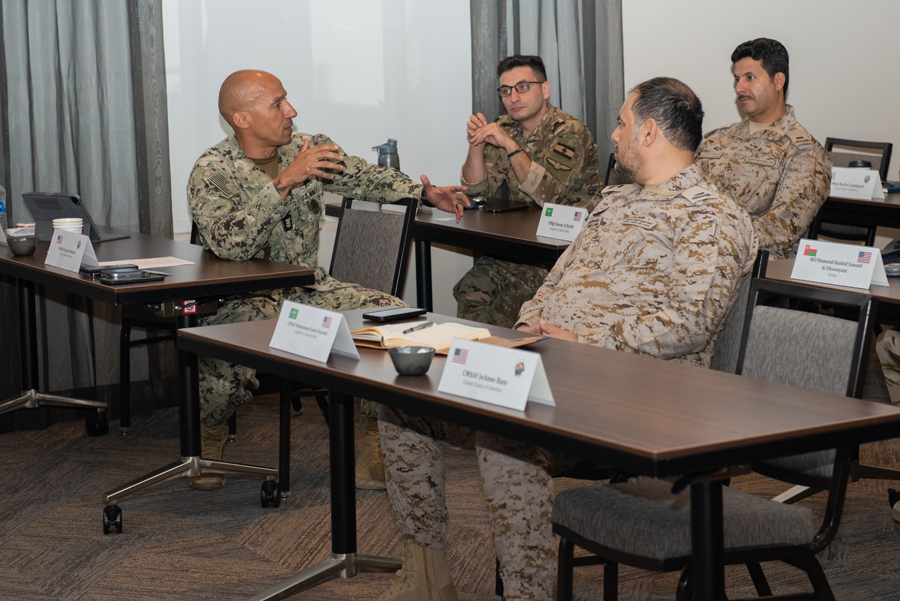 Chief Master Sgt. of the Air Force JoAnne Bass also attended the summit and emphasized the importance of working with partner nations.
"It is the strength of our partnerships that determines our success, and the partnerships we build, especially across the AFCENT region, are vital … we will never fight alone," she said.
Participants received information briefs focusing on partnership programs, professional development, and innovation. They also observed demonstrations highlighting A-10 capabilities, explosive ordinance disposal, 5th Generation Aircraft Maintenance, Red Horse civil engineering and the Air Force Thunderbirds.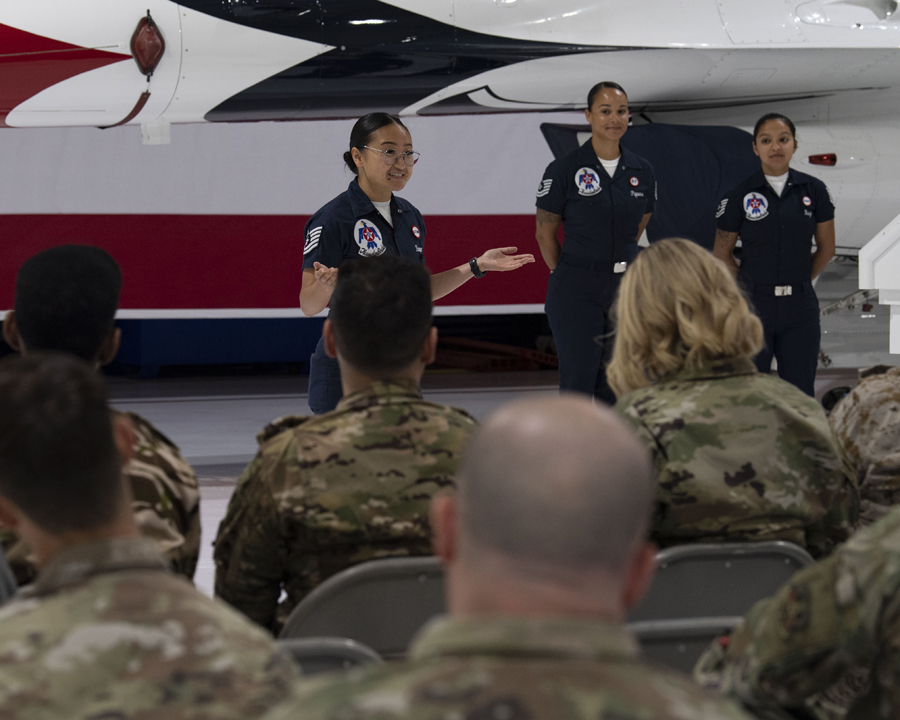 Grabham said the event focused on enlisted force development, women, peace and security, the State Partnership Program and subject matter expert exchanges. She added that the event is an investment in people and partnerships.
Senior enlisted leaders in attendance hailed from Canada, Jordan, Kingdom of Saudi Arabia, Lebanon, Oman, and the United Kingdom.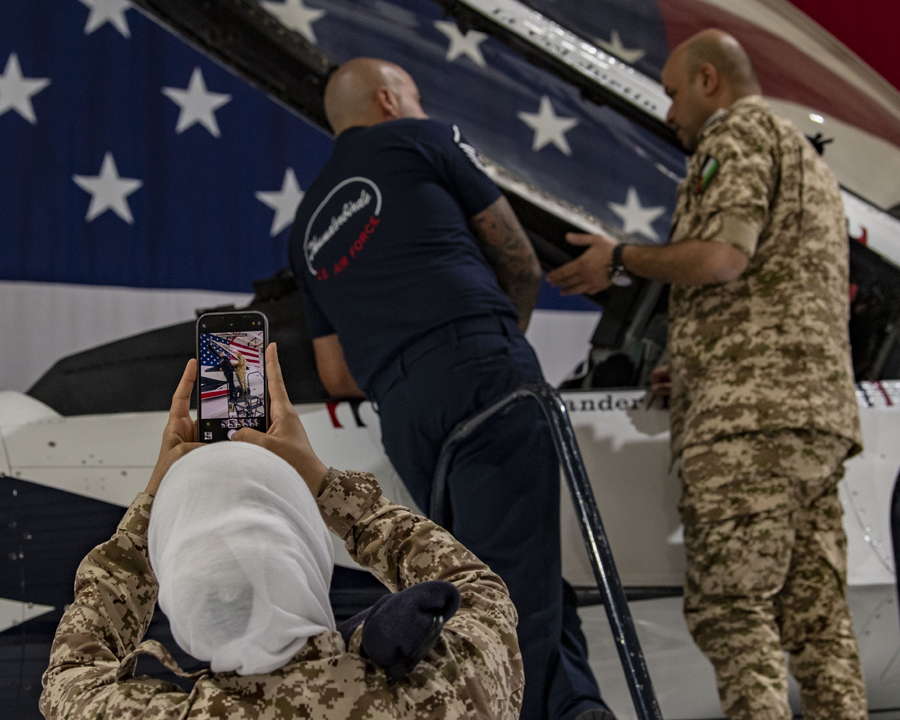 "This opportunity has allowed us to take best practice opportunities from this conference," said Warrant Officer Ann Thomas, Royal Air Force.
"It will also allow us to collaborate and take that the enlisted element forward so that we can innovate with our troops."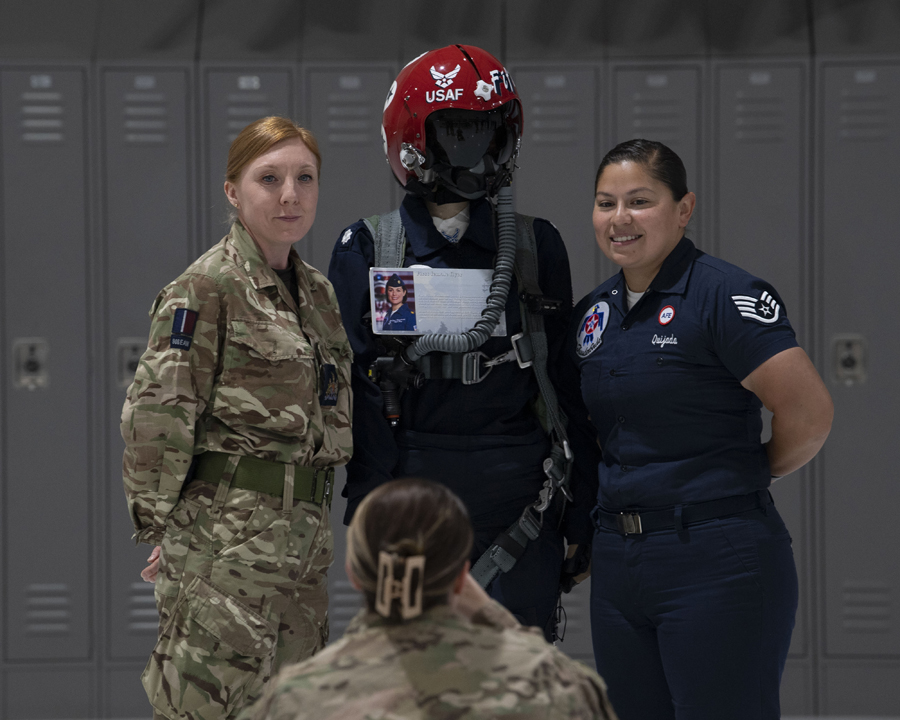 Chief Warrant Officer Jonathan Proulx, Canadian Royal Air Force, added that the SELIS was in line with the CRAF strategic objectives of value people in the organization, be ready to conduct operations, modernize for tomorrow and engage and partner for success.
"This really links into what we're what we're talking about over the past few days," said Proulx. "That allows us to modernize for tomorrow from an innovative perspective, to be ready for operations, but to also be engaged for success with our partners."