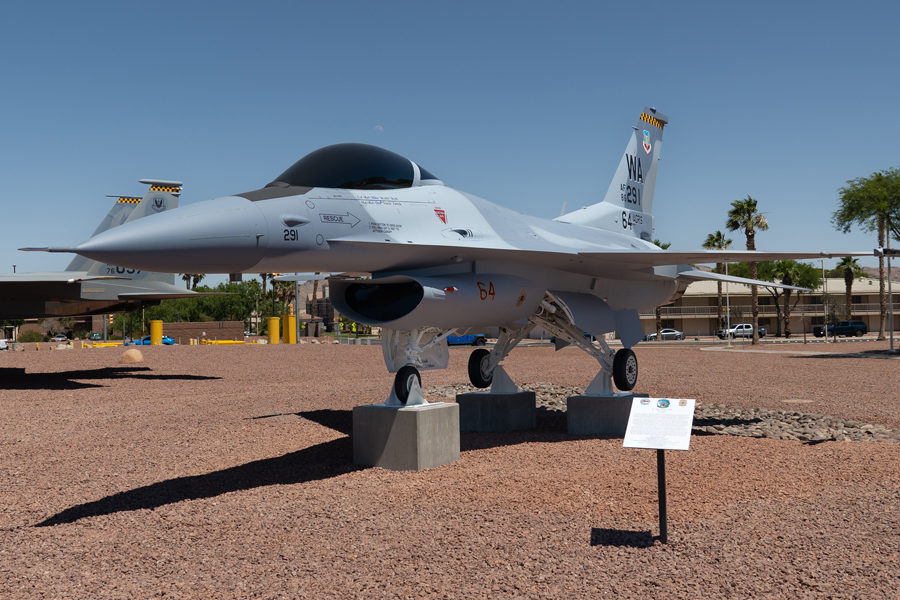 The 57th Wing at Nellis Air Force Base, Nev., proudly unveiled its latest addition to aviation heritage on June 23, 2023, with an F-16C Fighting Falcon static display inside the main gate.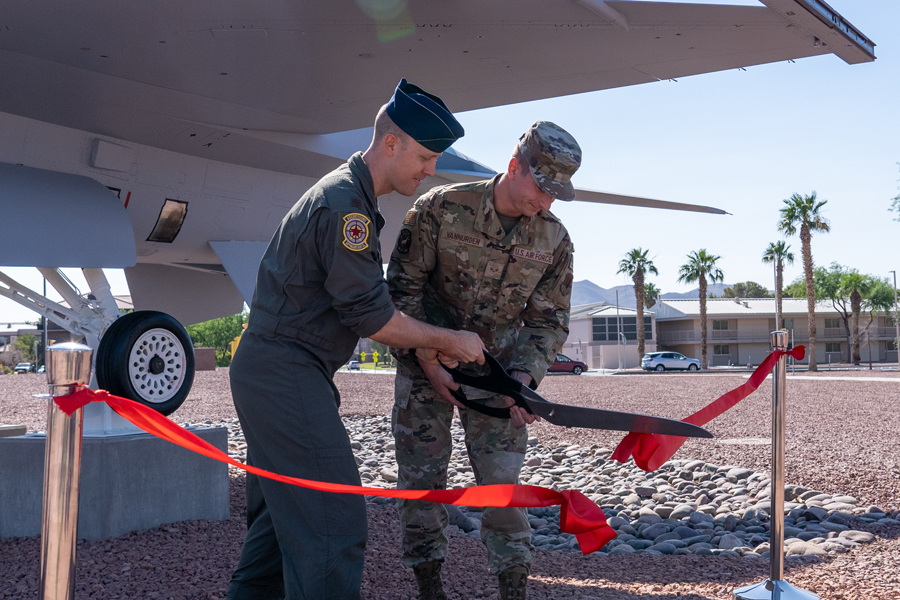 The aircraft, tail number 86-0291, first entered operational service on December 15, 1987, with the 302nd Tactical Fighter Squadron at Luke AFB, Ariz. During its tenure at Luke, 86-0291 played an active role in various military operations. It operated in southwest Asia and Europe where it enforced no-fly zones over Iraq and supported United Nations air operations. In 2003, 86-0291 became an integral part of training initiatives, injecting near-peer adversary tactics into U.S. and coalition exercises as part of the 64th Aggressor Squadron at Nellis. Over the years, it played a crucial role in training over 30,000 aircrew members.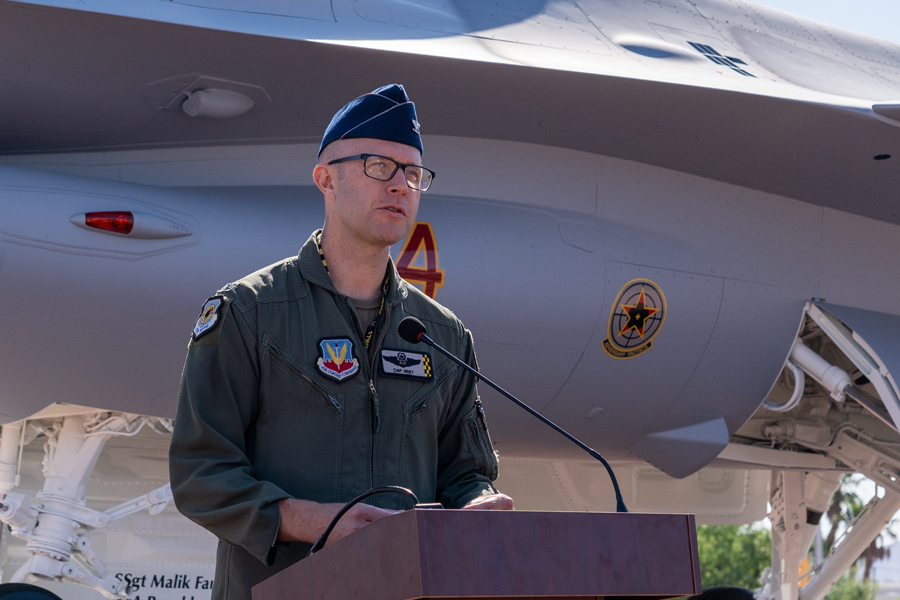 As a tribute to the history of the 4477th Test and Evaluation Flight as well as the 64th Aggressor Squadron, the aircraft was repainted in the style of the squadron's Cold War era adversary-style aircraft, nicknamed the Red Eagles. These adversarial training aircraft, developed under Project Constant Peg, were designed to give U.S. pilots exposure to the characteristics of fighter aircraft used by the Soviet Union. 86-0291 features a two-tone grey flanker pattern with red stars and numbers affixed to the intake as a nod to the Red Eagles.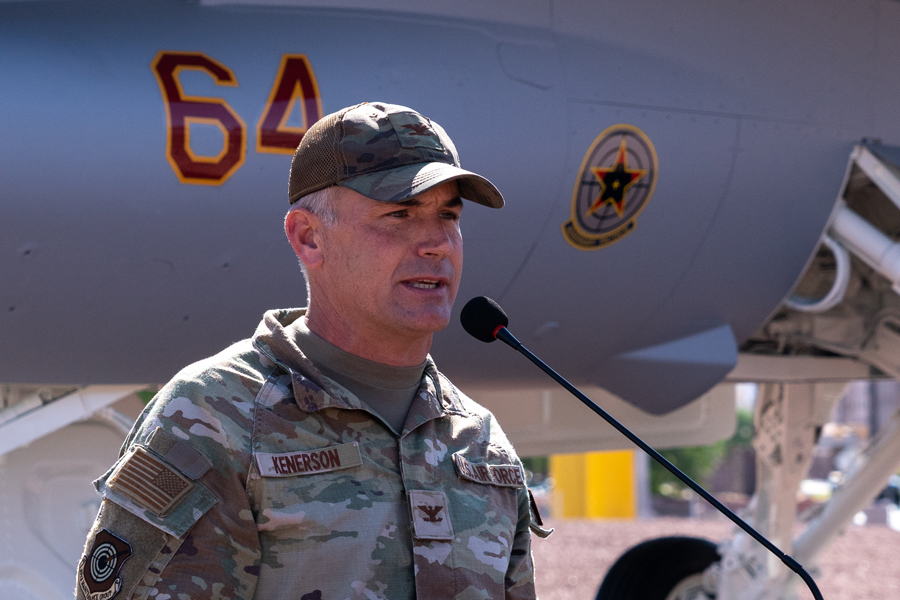 "It's not just the technology in the aircraft that sits behind us. It's the men and the women that have sustained and maintained these combat aviation platforms throughout the years," said Col. Barton Kenerson, 57th Maintenance Group commander.
On Jan. 28, 2021, 86-0291 completed its final operational flight concluding a remarkable career that spanned more than three decades. Throughout its service, the aircraft engaged in 1,857 intense dissimilar air combat training missions employing adversarial tactics aimed at preparing America's forces for future conflicts.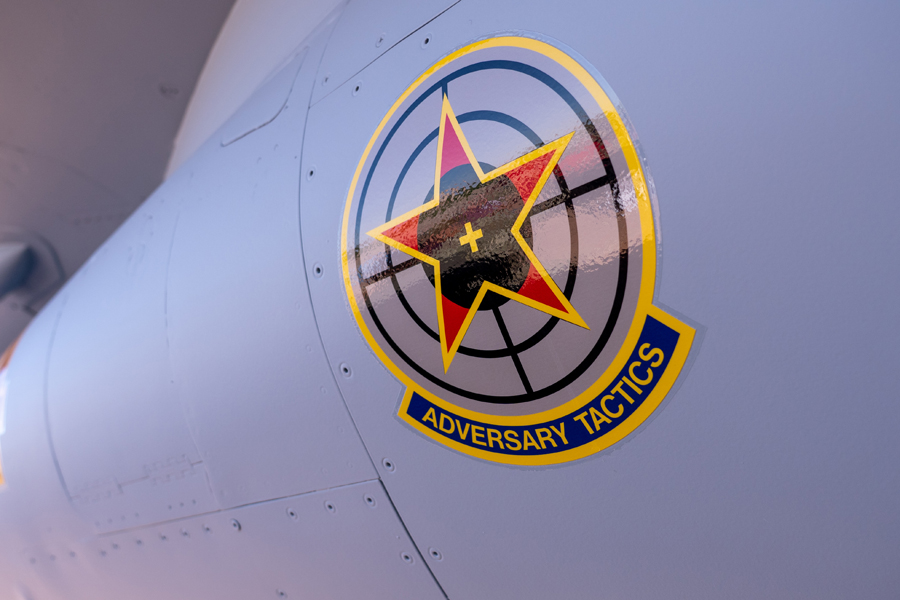 86-0291 serves as a powerful reminder of the Air Force's heritage and its continuous pursuit of excellence in war fighting. It is set to inspire and educate visitors to Nellis for years to come.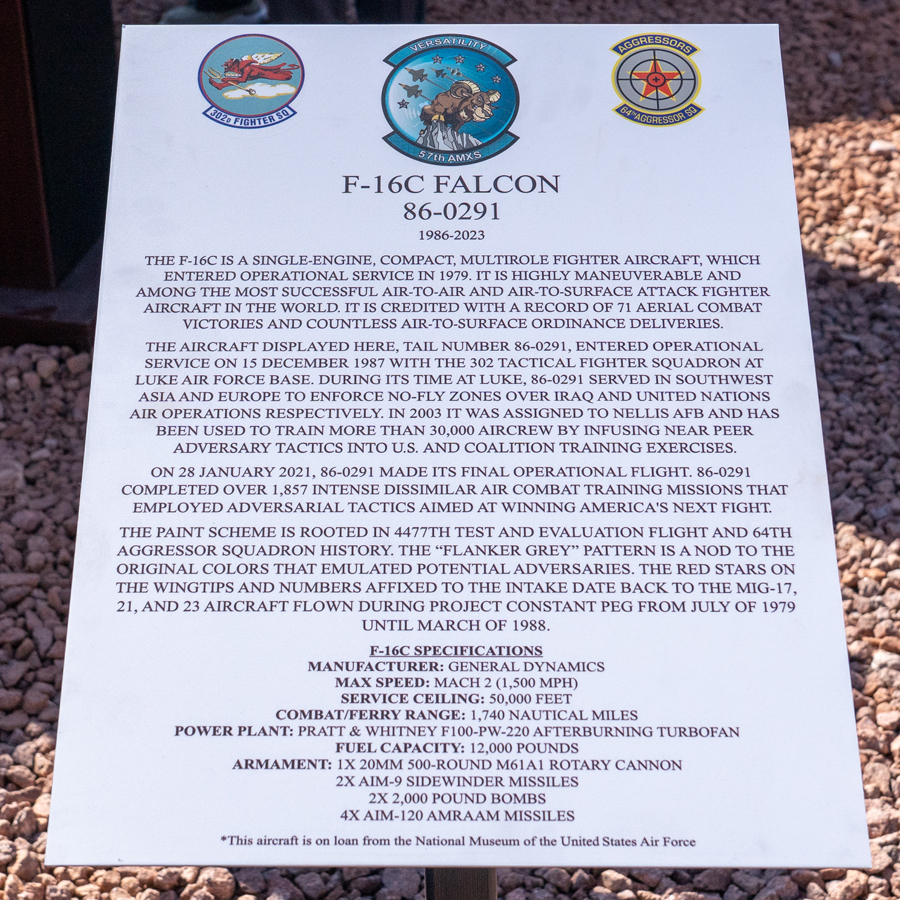 "The fact that the Air Force has been able to maintain this deterrence over the last 36 years is a testament to the aggressor mission," said Col. Conor Hiney, 57th Wing vice commander " 86-0291 may have flown its last flight, but its mission in helping us prepare for the next fight is just beginning."