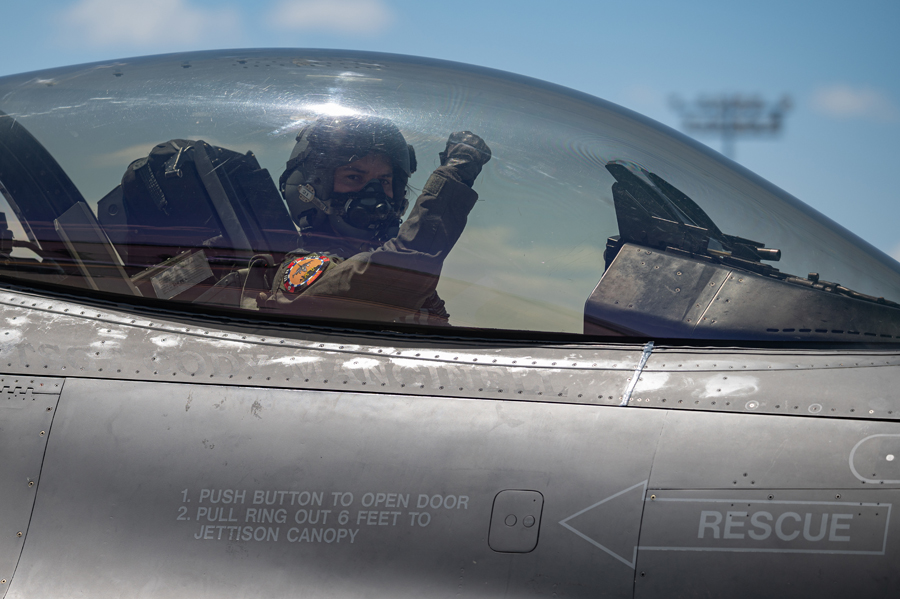 Red Flag 23-3 has come to a close for more than 2,000 U.S. Air Force, Space Force, Marine Corps, Navy and Air National Guard that ran from July 17 to Aug. 4, 2023.
Although it started at Nellis, it concluded with multiple units dispersed to parts of Southern California.
"The last week of Red Flag 23-3 occurred in conjunction with the U.S. Navy," said Col. Eric Winterbottom, 414th Combat Training Squadron commander. "Integrating the Air Force and Navy into a large-scale exercise places an emphasis on joint planning, communication, and execution to enhance interoperability and joint operational effectiveness."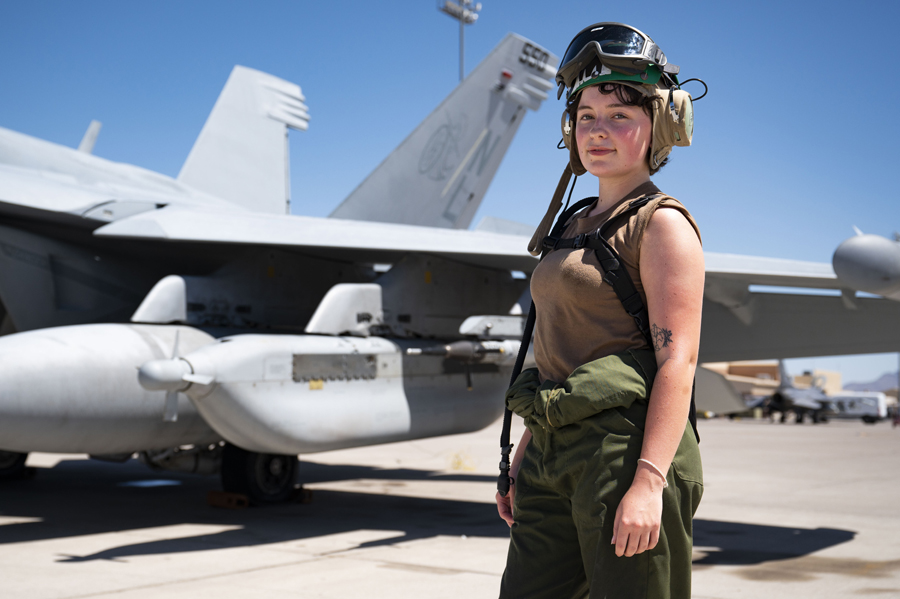 The exercise incorporated realistic scenarios that tested the participants' ability to seamlessly integrate their operations. Joint missions involving U.S. Air Force and Navy assets focused on a range of mission sets, including air-to-air combat, strike operations, and intelligence gathering. By training together in a simulated combat environment, the U.S. Air Force and Navy enhanced their interoperability and gained a deeper understanding of each other's capabilities and tactics.
"The Department of Defense prioritizes the People's Republic of China as our number one pacing challenge," said Winterbottom. "By training together in a realistic and challenging environment, the Air Force and Navy enhanced their joint capabilities, bolstering the nation's ability to maintain a free and open Indo-Pacific."
One of the primary objectives of Red Flag 23-3 was to strengthen the integration between the U.S. Air Force and Navy. With the future of warfighting requiring close coordination between the two services, the exercise provided an excellent opportunity for joint training and collaboration.
This premier large-force employment has always brought multiple branches of the U.S. military together to enhance joint warfighting capabilities. This iteration of Red Flag aimed to foster collaboration and interoperability between the participating services and focused on unique challenges and scenarios.
"As the new commander, my priority for future Red Flag exercises is to ensure realism and relevance," said Winterbottom. "Red Flag will continue to expand into long-range, dispersed, Joint and Coalition, peer contested training scenarios. We also train to respond to and effectively deter nation-state threats emanating from Russia, Iran and North Korea, and transnational and non-state actor threats from violent extremist organizations, such as those operating in the Middle East, Africa, and South and Central Asia."
Air Force assets, such as the F-35A Lightning II, F-22 Raptor, KC-135 Stratotanker, KC-46 Pegasus, B-1B Lancers and HH-60G Pavehawk worked in conjunction with Navy assets that included the EA-18G Growler and carrier-based aircraft and surface vessels, to develop seamless operational synergy.