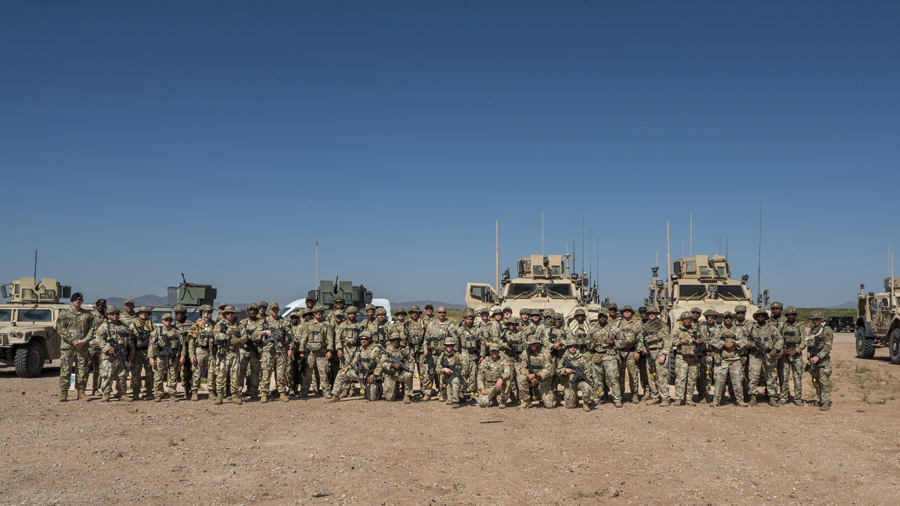 The Air Force Installation and Mission Support Center closed out its combat support training ranges proof of concept exercises by hosting six days of unit-led training and a senior leader visit at Fort Bliss, Texas, Aug. 13-18, 2023.
The CSTR initiative expands multi-functional training opportunities for installation and mission support Airmen to practice for future adaptive operations and agile combat employment in contested environments at austere locations. The sites will be equipped with high-demand training assets often not available at a unit's home station.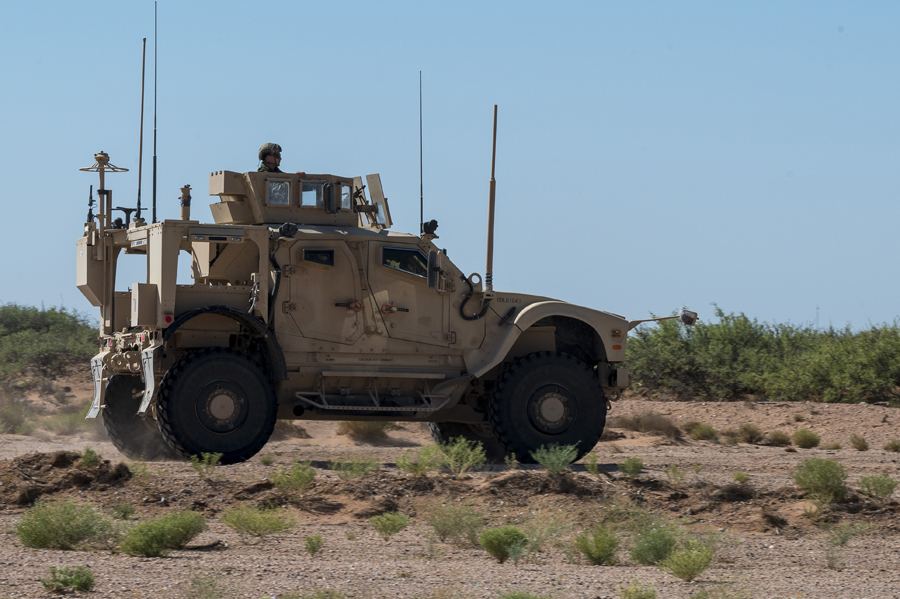 Lt. Gen. James Slife, Air Force deputy chief of staff for operations, joined AFIMSC Commander Maj. Gen. John Allen to observe the final two days of the event.
"This is critically important to where we're going with the Air Force," Slife said. "We can't afford to have Airmen that only do one job. We should be thinking in terms of teams of multi-capable Airmen."
During the culminating event, Mission Support Group Airmen from the 7th Bomb Wing, Dyess Air Force Base, Texas, and Defenders with the 99th Security Forces Squadron, Nellis AFB, Nev., simulated a joint integrated convoy to secure and beddown a contingency airstrip.
This was the first time 2nd Lt. Henry Vaughan, a vehicle maintenance flight commander with the 7th Logistics Readiness Squadron, participated in a convoy with security forces.
"I learned a lot from the Defenders, even things I would have never thought of like can you take bathroom breaks on a convoy or which side of the vehicle do you get out of when taking fire. Things like that are hard to teach or learn in a vehicle management shop," he said. "Even within our own logistics readiness community, there was a lot of cross training here. We had warehouse personnel guiding trucks, vehicle mechanics working with air cargo and fuels Airmen, all learning and gaining skills from one another."
It was a great opportunity for these Airmen to get outside of the standard of day-to-day operations and learn skills they normally don't have the chance to back home, Vaughan added.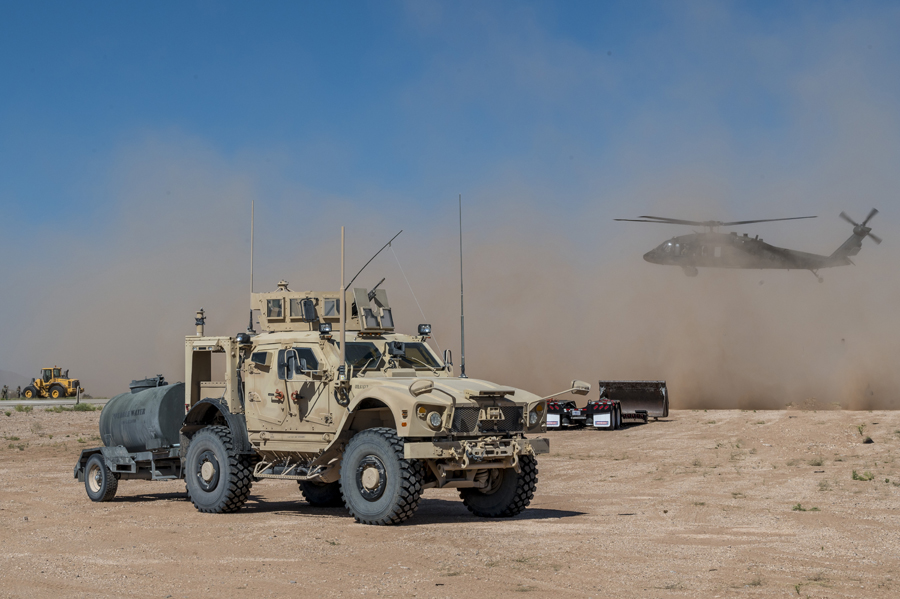 For Capt. Kyle Lafferty, 99th SFS operations officer, this was not only an opportunity to cross train, but to network.
"Historically, security forces trained on their own, so getting this experience of working around mission support group Airmen is valuable. We're not only learning about each other's skillsets, but we're making connections," Lafferty said. "So, when we do deploy, we know who we can go to for logistics support or financial support, so it makes things move faster on the ground versus tracking them down."
With eight sites proposed in the continental U.S. and four overseas, AFIMSC's goal is to establish CSTR training sites within 400 miles of most installations, giving commanders the flexibility to conduct unit-led training without having to travel long distances with troops and equipment. The center is planning a lessons-learned conference in September to solidify the next steps, said David Clifford, AFIMSC Expeditionary and Readiness Training lead analyst and CSTR action officer.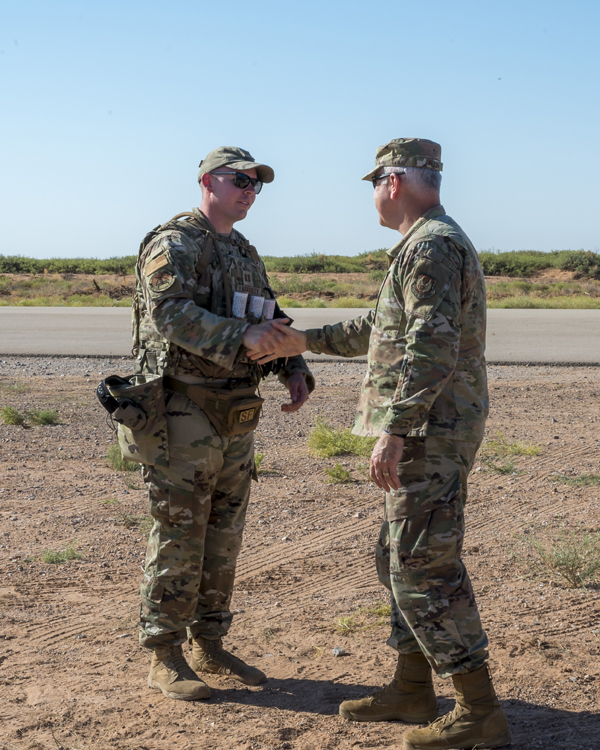 "We're looking to declare our initial operating capability shortly after and begin to further develop our sites," Clifford said. "AFIMSC is also hosting I-WEPTAC this fall and one of the mission area working group topics is CSTR, so we have simultaneous paths running together for this initiative."
The Installation and Mission Support Weapons and Tactics Conference, scheduled for Oct. 3-4 in San Antonio, provides Airmen and Guardians a forum to provide solutions to better enable agile combat support operations. The topic related to CSTR is titled "Combat Support Training Ranges: Providing Regional Readiness Training and Expeditionary Combat Support Certification."
"We are the Air and Space Forces' back shop for not only the care and feeding of built and natural infrastructure, but as or more importantly, the care and feeding of combat support and combat service support units that deliver power projection platforms," Allen said. "Bringing these training ranges into existence and making them available for unit-led training is vital, and it is one of the most important things we're working on today at AFIMSC."