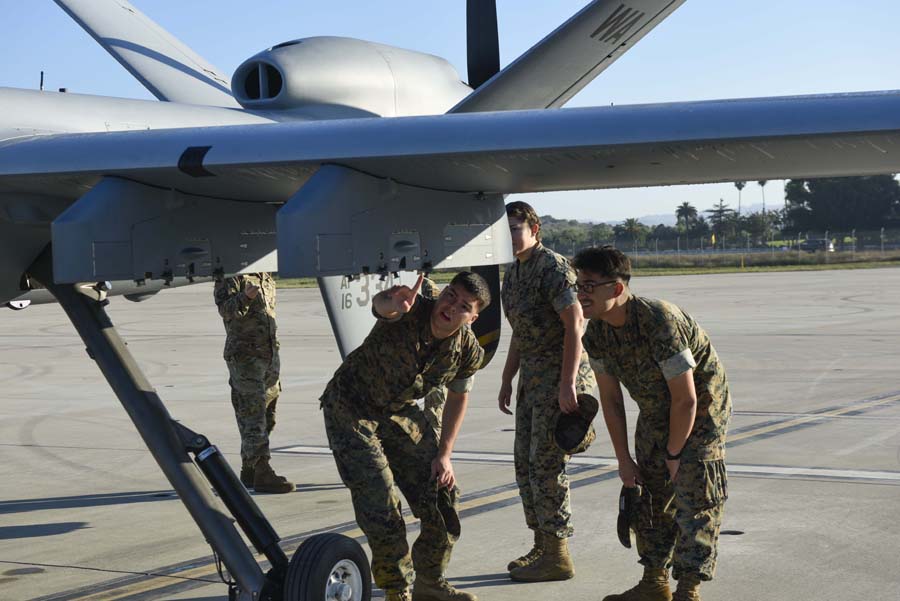 More than 40 members from the 432nd Wing/432nd Air Expeditionary Wing, Creech Air Force Base, Nev., took part in a joint exercise with their Marine Corps counterparts at Marine Corps Air-Ground Combat Center, Twentynine Palms, Calif., and with Marine Corps Base Camp Pendleton, Calif., Aug. 10-25, 2023.
Agile Hunter, the Air Force and Marine exercise coincided with the Marine Service Level Training Exercises 5-23. Week one of the exercise took place at the MCAGCC, while the remaining portions were based at Camp Pendleton.
The 432nd Wing was invited to participate in SLTE 5-23 to improve joint interoperability, increase the timeliness of data-sharing as well as unify command and control across all warfighting domains.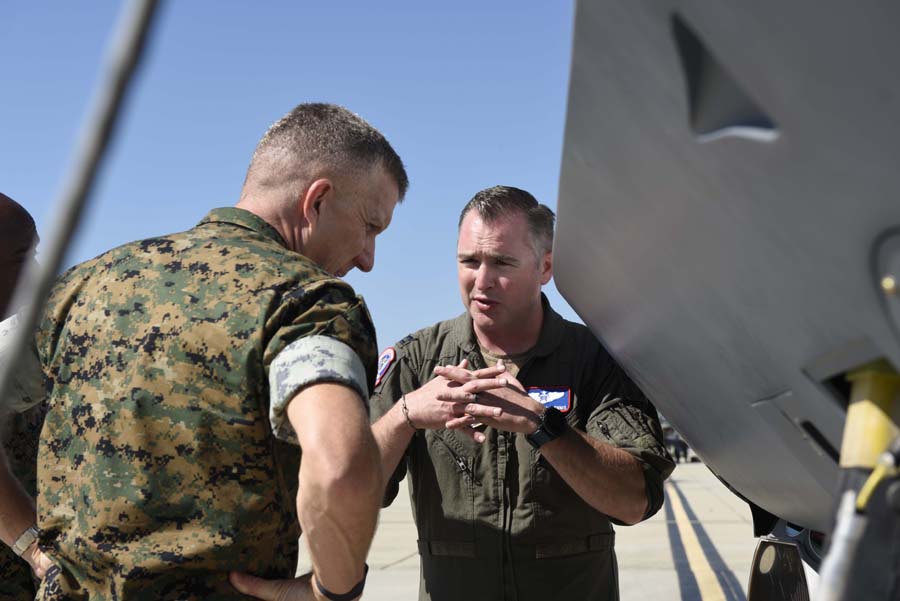 The 432nd Wing flew the MQ-9 Reaper remotely piloted aircraft. MQ-9 crews exercised the Air Forces Agile Combat Employment capabilities and tactics, techniques and procedures.
The crews and their aircraft accomplished this by participating in live-fire exercises and performing multiple launches and recoveries between MCAGCC, Camp Pendleton and Creech.
ACE is an operational concept intended to ensure Airmen are ready to support contingencies and able to operate from locations with varying levels of capacity and support. The ACE concept ensures Airmen and aircrew are postured to provide lethal combat power across the spectrum of military operations.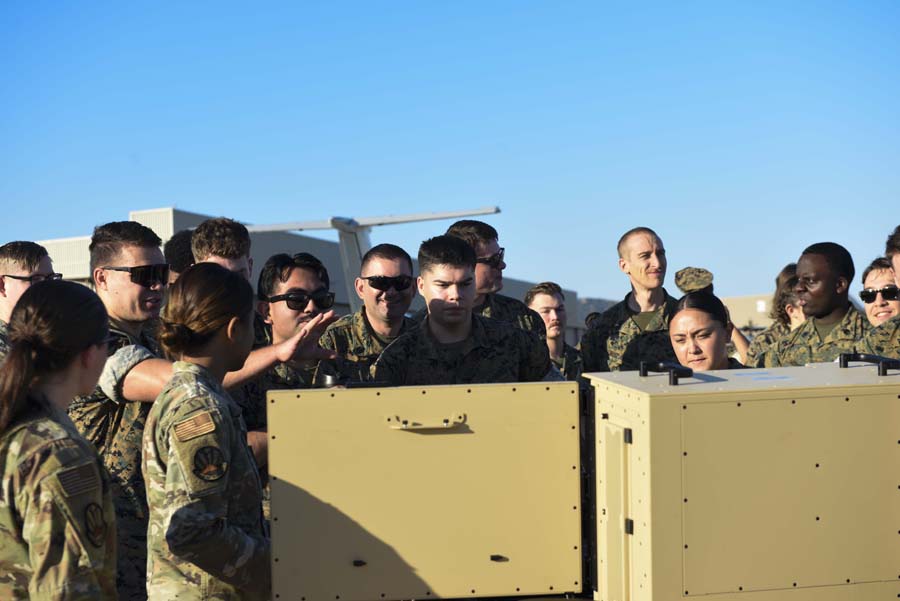 What we learn from the 432nd we can then apply for the Marine Corps, said Marine Corps Col. Jeremie Hester, commanding officer of Marine Aircraft Group 39 at MCAGCC. ìWar is timeless but is always changing.
The Marine Corps uses RPAs for Intelligence, Surveillance and Reconnaissance but, not for combat operations.
The Marines are progressing with their MQ-9 capabilities just as we are, said Air Force Capt. Steven Brosy, ACE Operational deputy lead. We have been the leading force and helping them stand up squadrons and fly new procedures, new techniques, and tactics. What we develop will be passed on to our joint counterparts in the Marines.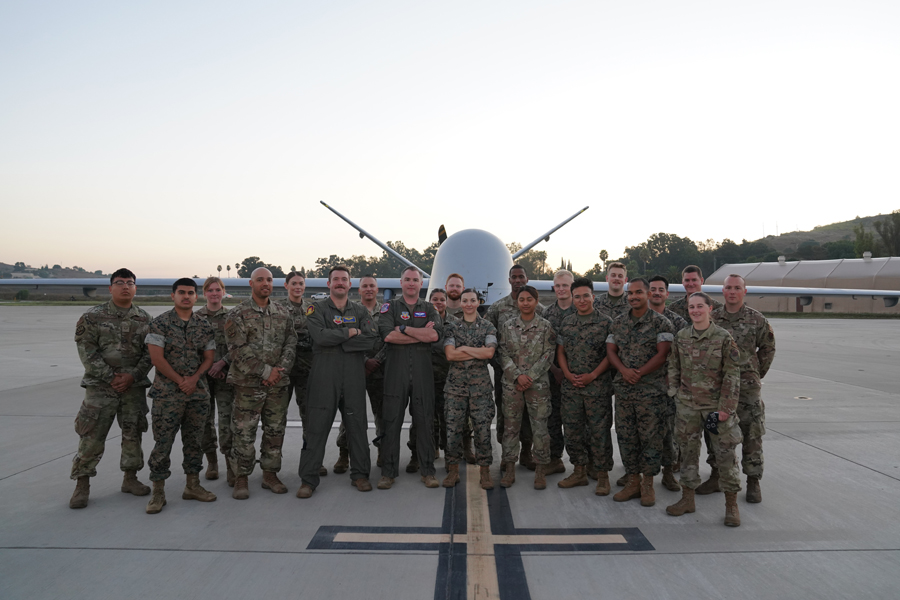 The Marines at Camp Pendleton were able to get up close and personal with the MQ-9 while at Camp Pendleton. Airmen from the 432nd Wing explained to the touring Marines how the Air Force employs the MQ-9 and its many functions.
Its been great to put our Marines in a joint environment, said Marine Corps Col. David Moore, Marine Corps Air Station Camp Pendleton commanding officer. Its a real way to grow. My team here at the Air Station works to support and enable new capabilities.